Are You Looking To Build A Food Delivery App Like
UberEats?
Our recognition in the industry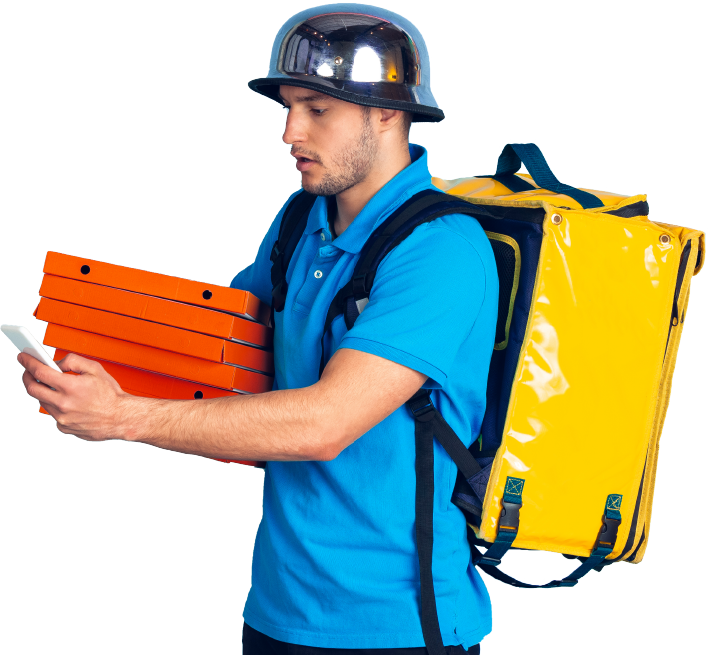 Food Delivery Concepts Taken To New Heights By WebClues Infotech.

Grab Your Chance Now!



Why WebClues Infotech Should Be Your Ideal Choice To Build An On-Demand Food Delivery App Like
UberEats?
Technology is all around us - we shop online, we learn online. On feeling hungry, the first instinct is to land on the mobile app and swipe the best cuisine to serve our hunger pangs. A mobile app is a convenient, fast, and engaging mode to interact with customers. To get a well-functioning food delivery app, getting associated with a proven name in the app development field is a mandatory step.
WebClues Infotech ensures to provide a scalable on-demand food delivery app solution as per your business requirement. Get in touch with us, if you want to stick to tried-and-tested methods, or you have a radical new idea for food delivery apps, we'll apply our years of experience to make it happen. We are backed with extensive knowledge, technical expertise & proficiency to develop custom app solutions.
TALK TO OUR EXPERT
Bring Easy And Smooth User-Experience With An App Like UberEats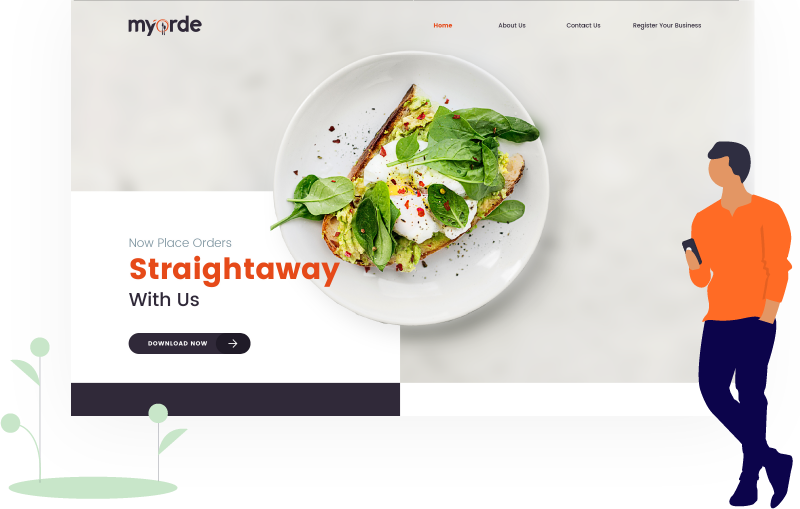 Why Investing In A Food Delivery App Like UberEats Is The
Right Option?
On-demand food delivery apps are increasingly getting popular and have revitalized the food industry. Now, not a single restaurant and food joint can shun eyes from the opportunity they get from food delivery apps. The process of ordering and delivering food at doorstep has turned extremely easier with a larger scope of customization and more control in the hands of customers. And, restaurants can help in building a robust and prominent brand presence over time that competitively can stay at par with big food chains.
When restaurants/eating joints launch their own food delivery apps, they can actually garner a bigger reputation banking on food quality and superior customer experience for food ordering. Food delivery apps actually create a win-win situation for all parties in the food chain. From the restaurant to the delivery agent to the customer and the food aggregator businesses, everyone enjoys a share of this vibrant industry.
For Users
An app needs to be perfectly smooth and seamless for users. There has to be an easy sign-up option with the least steps or social media integration to ease the process. App has the user profile feature, where the user needs to provide the relevant information like their contact details to get the order delivered. They can search for the food from their nearby restaurants and even check the discounts and offers to get the best deal. They get notified about the order delivery time through push notifications and track the delivery.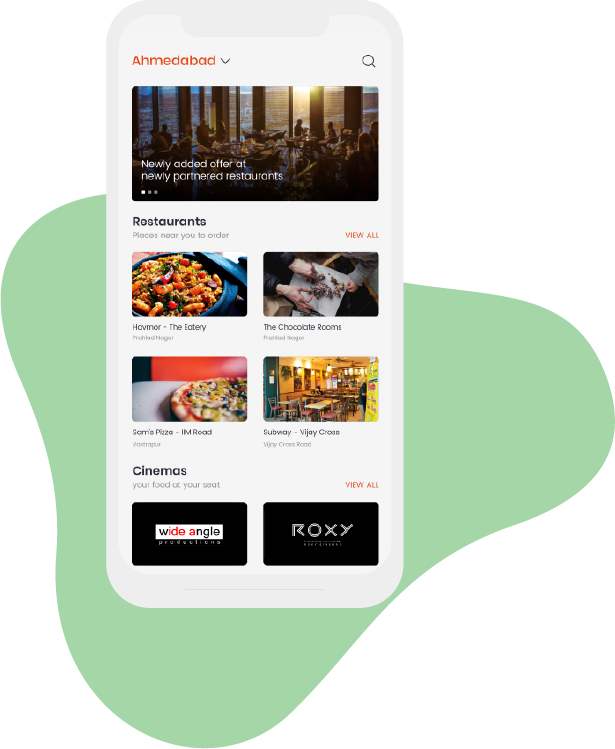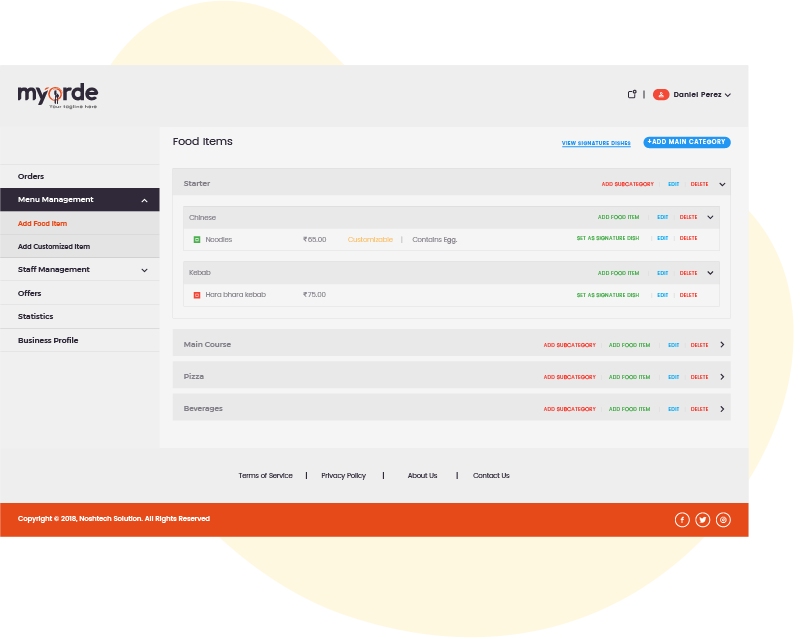 For Restaurants
An app like UberEats lets the restaurant and eating-joint owners to register and make a profile, where they need to mention their address, menu, offers/discounts, contact details, pricing and every other deal that can make them picked by customers. As a restaurant owner, you get the option to update the regular offers and discounts to attract customers. The push notification enables them to get updated information about the payment received, new order placed, or any feedback to improve their services.
For Delivery Agents
Without an efficient delivery program, it is hard to win the users' hearts. The app lets drivers or delivery agents make their profile on it, where they provide all the required information. Through push notifications, they get recent updates about the new order, order delivered, or any feedback. The Google Map integration enables the drivers to track the fast route to reach the destination, and even customers can track where their order has reached.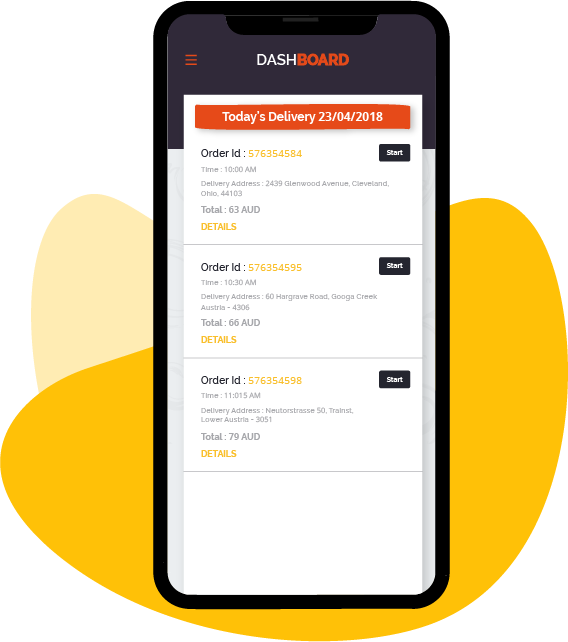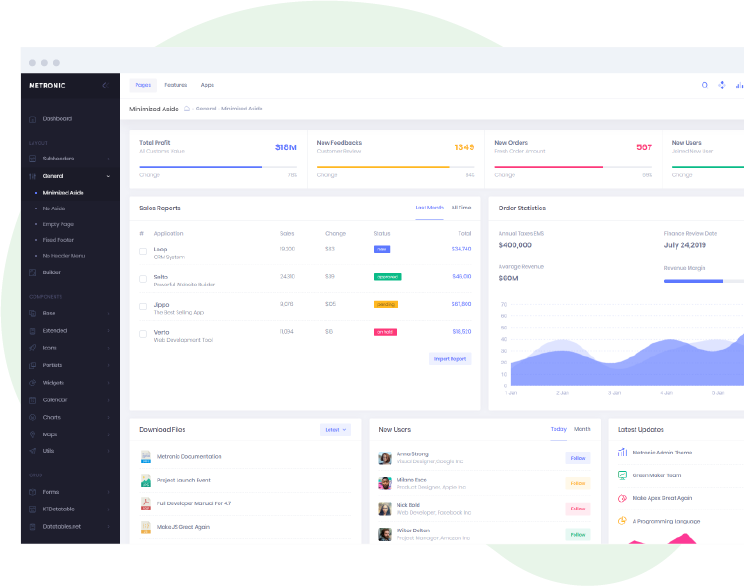 For Admin
Admin has the ability to manage multiple restaurants under it and has the full authority to add/remove the restaurants and keep track of their activities through the app. You can keep a check on feedback, reviews, and take action based on it. The app also enables restaurants to trigger their expansion, after seeking approval from the admin, and set the commission rates as decided by the admin panel.
Statistics Proving The Worth Of On-Demand Food Delivery App Like UberEats
01
Online Food Delivery market is estimated to be valued at US $230 billion in the year 2027, growing at a CAGR of 9.9% in the period 2020 to 2027.
02
The world F&B e-commerce users reached 1.5 billion in 2019 and are expected to grow by 800 million, with an average increase of 25% by 2024.
03
Uber Eats saw order growth of 196.4% year over year, primarily from the growth in new buyers.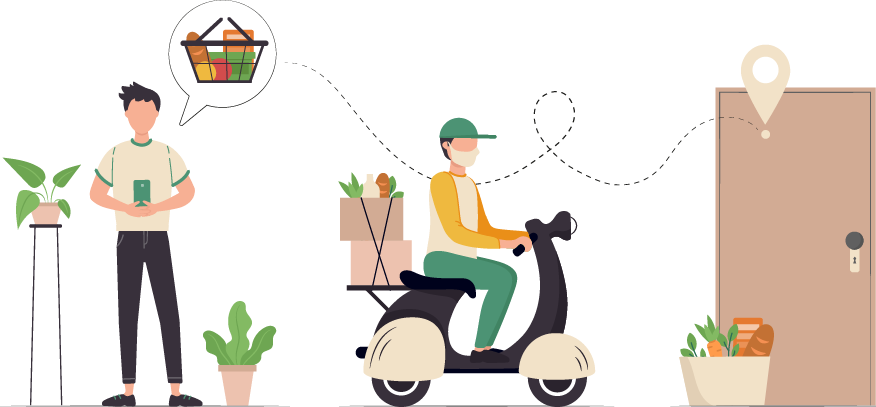 Market Share
An increase in smartphone users has given a boost to online food delivery services worldwide. The global online food delivery service market is expected to grow around $111.32 billion in 2020 at a growth rate of 3.61%. UberEats buyers spent 77.7% more with UberEats in the most recent year as compared to other on-demand food delivery apps. Restaurants and other eating joints, using food delivery apps and services overwhelmingly agree that it generates real results and increases sales. This enables the market to boom further and expands the overall market share to new heights.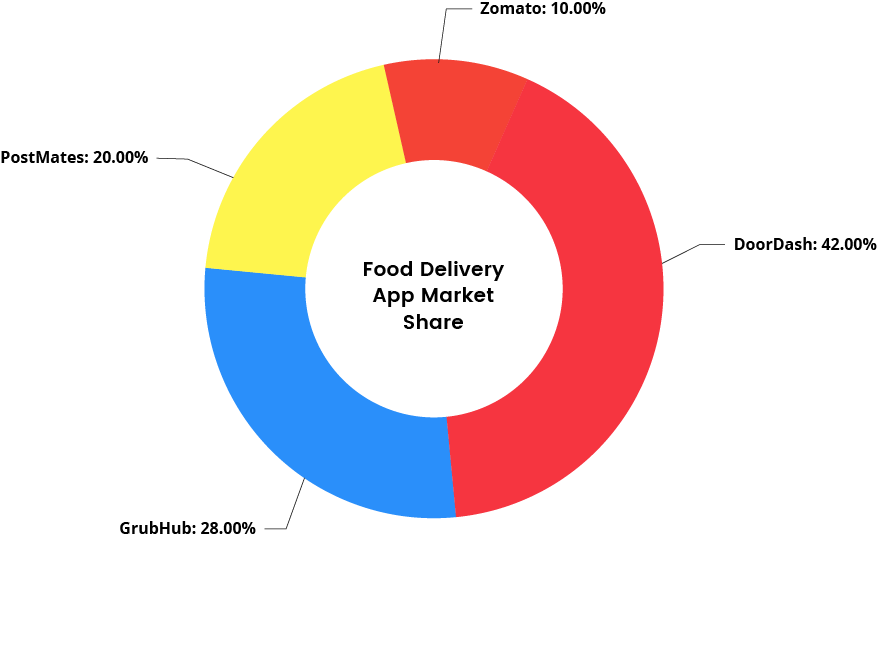 We are a CMMI level 5 certified company
Our innovative process, technological improvements, and relentless commitment to delivering the finest quality of services to our clients have made us earn this authoritative certification.
Other Players In The On-Demand Food Delivery Industry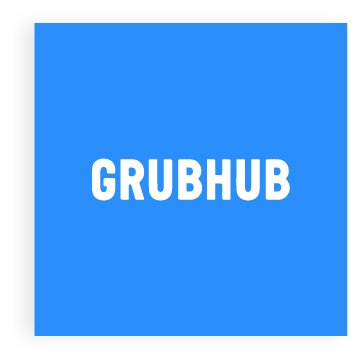 $6.3 billion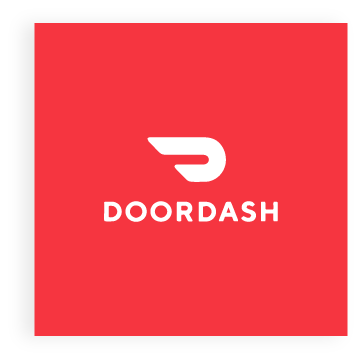 $12.6 billion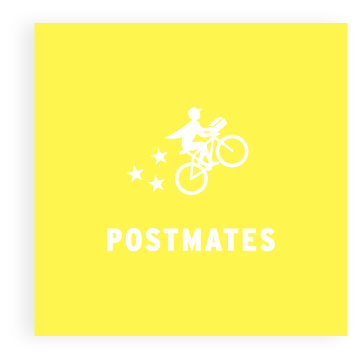 $2.4 billion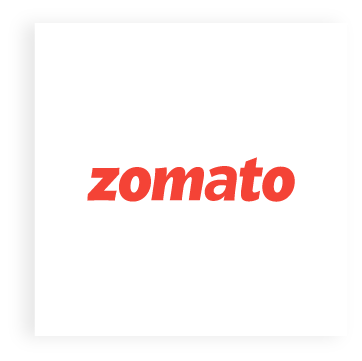 $220 million
There are many key players in the food-delivery industry helping restaurants to make ordering fast for customers and offering the best delivery service to businesses. Check out some of the latest players in the game, helping food lovers to get more than speed and convenience in their food-ordering services.
Challenges In Entering The Food-Delivery Market
Key-players like UberEats and Deliveroo make it easy for customers to get quick and prompt delivery of their meals from the restaurants they choose at a price suiting their requirements just through a few simple taps on their smartphone. Apart from making food delivery easy for customers as a whole, the new food delivery providers have to go through some challenges in making a mark in the industry.

Customer Retention
One major cause of a business entering into oblivion or failure is neglecting its customers and their needs. To succeed, you have to understand that users would not be interested in your services if the price is stupendously high also if your food quality or delivery isn't up to the standard. Attention to what they are willing to have can address this challenge.

Poor Delivery Network
If your food delivery business is unable to offer strong delivery channels to your customers, then you end up losing your customers. You need to ensure that your app is using the strong delivery network and logistics to serve customers with full potential. This helps your customers to trust your brand and stay loyal to your platform only.

Not Coping With Increasing Volumes
When the demand for food delivery services soar in, your restaurant must have operations & logistics in place to deal with the volume without any interruption. Failing to follow this, can lead to your consumers unhappy and angry towards your services.

Unpredictable Pricing Model
The growing popularity of the food-delivery app has welcomed fierce completion. Thus, it becomes hard for the food delivery businesses to adopt a price model that doesn't continuously fluctuate, and push sales are thoroughly challenging. Customers want to have immense benefits while placing orders and you must provide the right pricing model.
User Growth Over The Years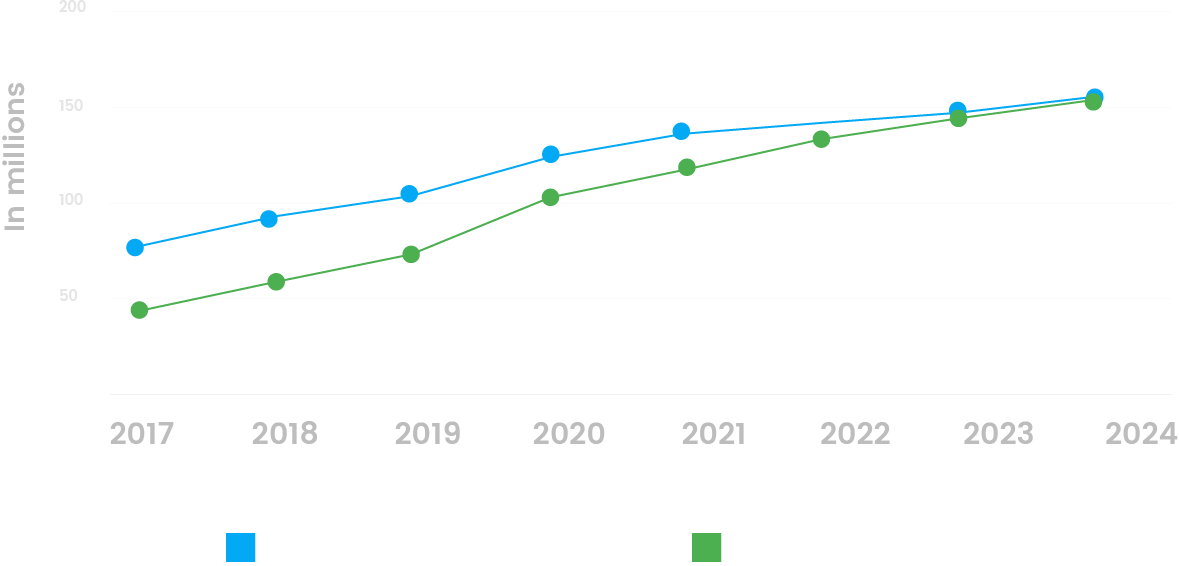 UberEats is gaining momentum in the hot market of food delivery. According to data from Slice Intelligence, UberEats grew by 230% last year, with its average customer spending more than $220 annually. In 2018, food delivery company UberEats held 24% of the total food delivery market in the United States. The company's share of the market is predicted to rise to 27% by 2022. This forecasting statistics prove that UberEats is there to bring a tough competition in the food delivery market.
Food Delivery App Solutions Built By
WebClues Infotech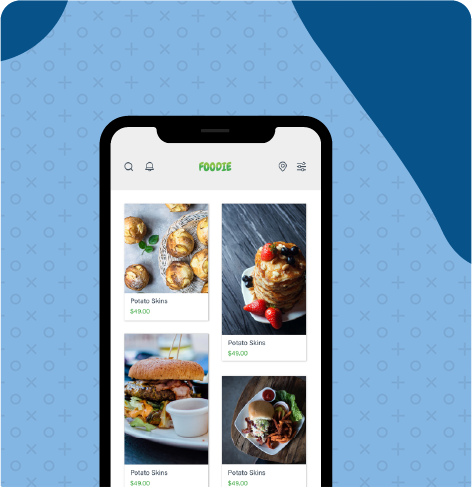 Foodie
Foodie is a mobile app for the best possible usage of extra food. Anyone can post an image of the dish along with description and price. Interested people can contact seller, visit them and buy the food.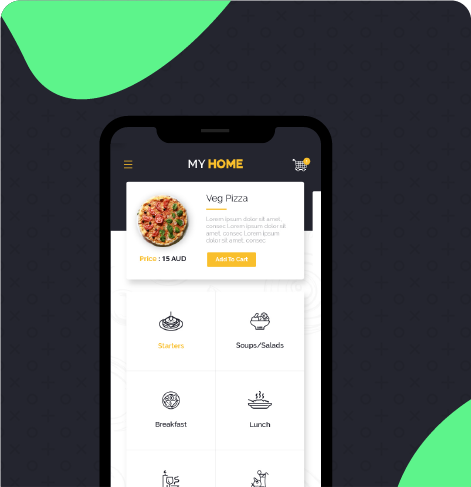 Edge Smart
Edge Smart is a food delivery app that connects users to a particular restaurant and allows them to review items on the menu, their pricing, table booking, and other offers in one place. It creates a direct line of communication between customers & restaurant owners.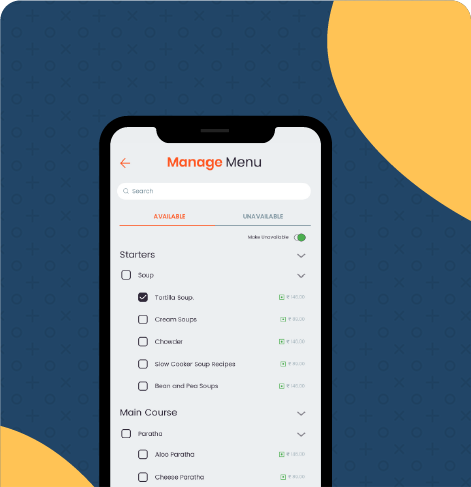 MyOrde
MyOrde has impressive features that allow customers to satisfy their hunger by booking their favorite dishes from their favorite restaurants. Users can check the status of the order, real-time tracking of the delivery staff, and easy rendering of reviews and feedback given by customers.
Technology Stack to build a Food Delivery App
For Android Development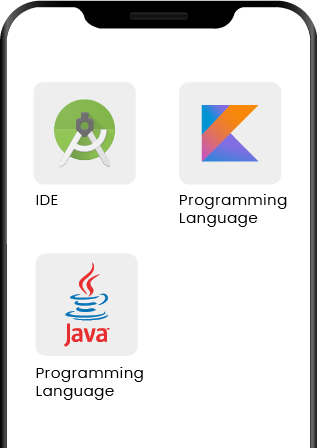 For Backend Development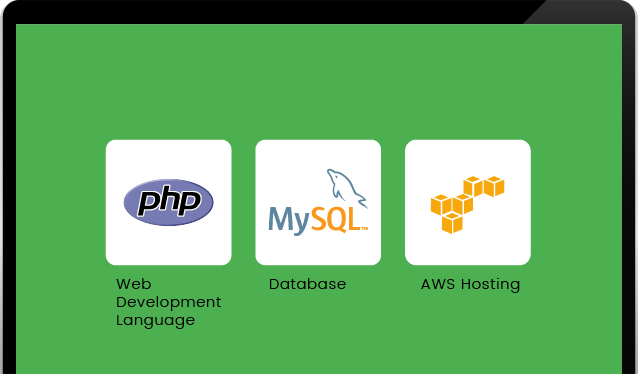 For iOS Development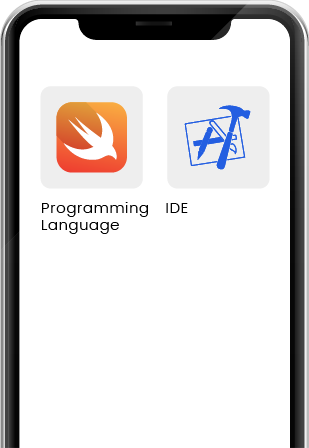 How Much Does It Cost To Build An App Like
UberEats?
Many factors are responsible for creating a mobile app like UberEats. If you want to make an app that is based on an on-demand food delivery concept, then you must take a good note of features, functionalities, and technology to be placed in the app portal. Well, the food delivery app development cost largely depends on the type of functionality you wish to implement in your app. Also, the cost can be different in choosing a mobile app development company or mobile app developers situated in different locations.
For instance:
Development in India may charge- $15 to $100 per hour
Development in Eastern Europe may charge- $50 to $170 per hour
Development in the US may charge- $60 to $350 per hour
Depending on your budget and functionality, you will have to hire team members integral to the development process and we being a trusted mobile app development company can help you with that.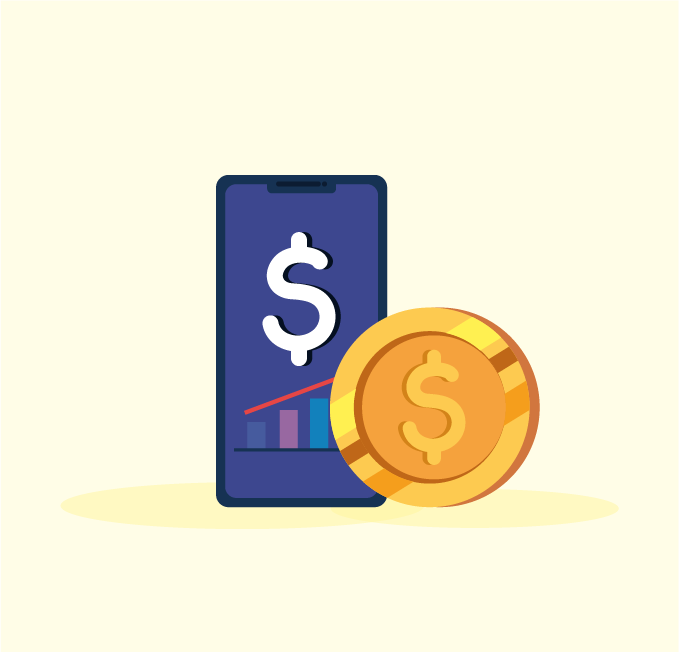 Timeline To Make An App Like
UberEats
The scope of an app consists of various features, functionalities, platform(s), and technology stack, and these all factors influence the timeline of development. However, the development time varies greatly, but to help you get an overview of the level of effort in building an on-demand food delivery marketplace, we've got you the detailed information below.
Deliverables
Feature
Total Estimated Hours
System Architecture and Database Design
Logo Design
12
Application Graphic Design
40
Application Invision Prototype
16
1 page website design
8
System Architecture and Database Design
32
 
 
 
 
Web - Admin
Category Management
12
Admin Management
16
Customer Management
16
Business Owner Management
20
Delivery boys Management
12
Payment Integration
20
Commission Management
12
Order Management
32
Promo Code Management
12
Contact Us Management
8
Email Templates Management
12
Site Configurations & Settings
6
CMS Management
8
Dashboard
20
Logout
12
 
 
 
 
Web - Restaurant Portal
Sign Up - Business Owner
12
Business Owner - After Approval
8
Select Category - Add Food Item - Short Description - Add price
32
Order Management
24
Contact Us
8
Statistics
16
Logout
2
 
 
 
 
Android / iOS App - User
Application Design Integration
48
Splash Screen
4
Registration
24
Login
12
My Profile
16
Forgot Password
8
Fetch Current Location
8
Home Screen Integration
24
Search/Filter option
32
Restaurant Detail Screen
48
Fetch Current Location
8
Cart Page
32
Checkout
48
Notifications
32
Contact Us Integration
8
My Account
8
My Orders- Orders Listing & Order details with current order status
32
Track delivery boy
32
Logout
4
 
 
 
 
Android / iOS App - Delivery Boy
Splash Screen
4
Login
8
My Profile
8
Forgot Password
4
Current Orders
24
Pickup and Drop-off point for each order
12
Update order status
12
Notifications
24
My Account
4
Logout
4
 
 
 
 
 
Total Hours
942
Ways To Monetize Your Food-Delivery App

Delivery Charges
As a food delivery app, you can charge for delivery fees, and this method is good for those restaurants as well, which don't have a dedicated delivery team for the task. The delivery charge can be based on the distance or can be a percentage of the order amount. This allows the apps to make a decent amount just by charging for the delivery service

Commission From Food Joints
The percentage taken from the food joints as a commission is another monetization model that is picked by the food delivery apps. In this method, food delivery apps work with restaurants and come on terms regarding pre-defined commission rates for their orders. Here, the commission rate can be fixed to be taken from the restaurants. This enables to make significant growth in the revenue generation technique.

Peak Hours
As a food delivery app, you can make money with the peak hour charges, letting customers levy a delivery surcharge on the orders during peak hours. The famous apps like Zomato and Swiggy follow this monetization method to increase rates during lunch and dinner. You can also limit menu and location during the peak hours and to make them available charges at an extra fee.

Advertising
Advertising is a proven monetization model, adapted by restaurants and food joints. At an additional cost, advertising can be offered to the restaurants on the app. These advertisements can happen in the form of top listing for the ones which paid more for a certain period of time.
Listen From Our Clients
We've helped many clients globally to solve complex business problems with our developed mobile app & web solutions. Our collaboration with clients results in a long-term partnership. Check what they have to say about the services they have received from us.
Spain
Online Betting Platform leveraging Blockchain Technology
Director
Industries That Are Driving Gig Economy
The Gig-economy has opened a door of opportunities not just for on-demand food delivery, but there are different industries as well, which are taking the benefits out of it.
Healthcare
With the introduction of on-demand services in Healthcare; now it is easier to single-handedly deal and resolve the healthcare issues, without a fail. You can order medicines, book diagnostics tests, book doctors' appointments, and collect reports on the go.
Delivery
The success of on-demand services and eLearning go hand in hand. With the help of on-demand apps, now businesses are able to empower the users and retailers to buy and sell almost everything respectively though online.
Entertainment
When it comes to booking tickets of movies or events, on-demand apps, come handy. They help users to get them their required services at just one touch of their mobile phones. This helps in increasing brand recognition, business revenue, and user engagement at the same time.
Education
The education industry has benefitted hugely from the on-demand services, as it allows the users to take classes and gain knowledge from the comfort of their home and as per their preferred time slot. This helps the educational institutes to increase their revenue and gain a unique customer experience.
Professional Services
The professional services have gained the maximum benefits from the on-demand services, as it allows users to hire professionals for all their household works or any work, in general, all in one place.
Transportation
The transportation sector owns a lot to the on-demand economy, as it allows users to book a cab or any other forms of transportation by making a few taps on their smartphones.
FAQ's
We understand the worth of your app idea, and once the project is handover to us, we sign an NDA document with you. This enables both the parties involved to not share the project concept with any third-party. Once the app is built, we share the source code with you, so your project and its details remain with you only.
It is rare to happen, as we take your approval on everything including design, before proceeding. If you don't like the design, then we will make the iterations until it comes as per your expectations.
Yes, we have developed many successful on-demand food delivery apps. To check out about our apps, please visit our portfolio section.
Regional Contact Info
We can give you the Wings to Fly. Contact us now!
Ahmedabad
1007-1010, Signature-1,
S.G.Highway, Makarba,
Ahmedabad, GUJARAT 380051
Rajkot
1308 - The Spire, Near Parijat Party Plot-Sheetalpark, 150 Feet Ring Rd,
Manharpura 1, Madhapar, Rajkot, GUJARAT 360007
Delaware
8 The Green, Dover DE, 19901, USA
New Jersey
513 Baldwin Ave, Jersey City,
NJ 07306, USA
California
4701 Patrick Henry Dr. Building
26 Santa Clara, California 95054
Queensland
120 Highgate Street, Coopers Plains, Brisbane, Queensland 4108
Dubai
Dubai Silicon Oasis, DDP,
Building A1, Dubai, UAE
London
85 Great Portland Street, First
Floor, London, W1W 7LT
Burlington
5096 South Service Rd,
ON Burlington
L7l 4X4