Are you looking to build a taxi app like
Uber?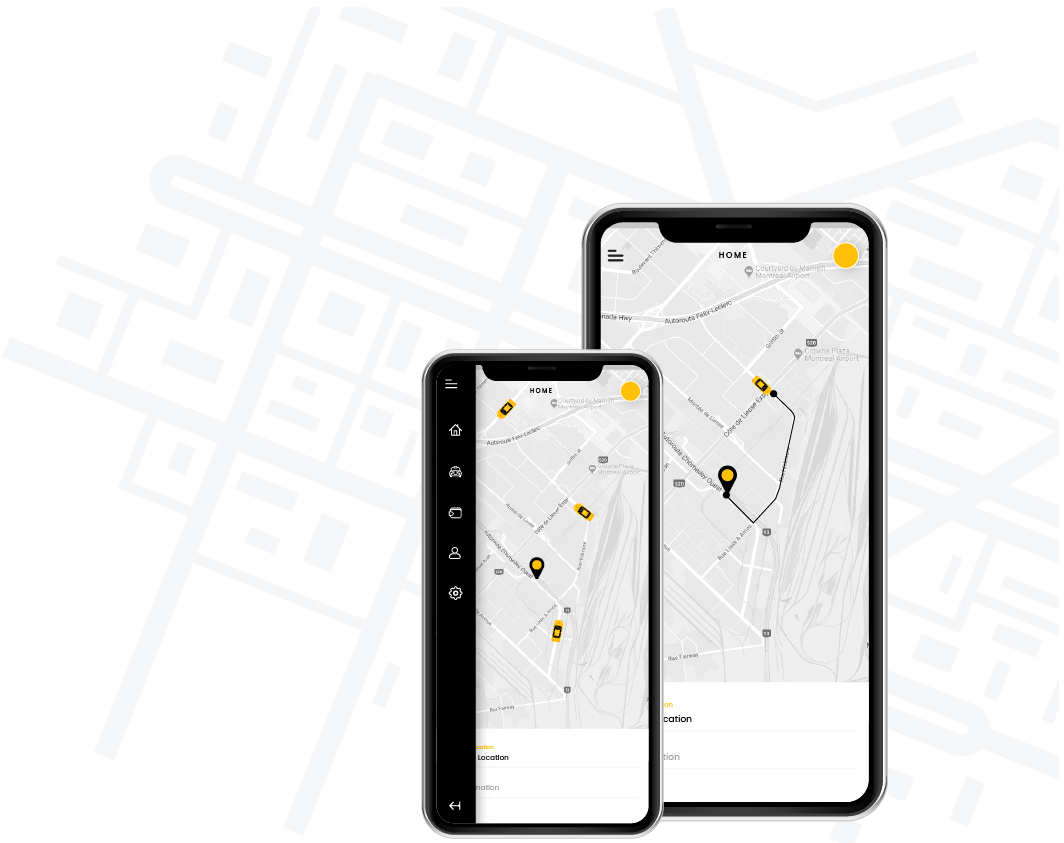 Why should you choose WebClues Infotech to make an app like Uber?
The Taxi booking apps like Uber, Ola, etc. have gained much popularity recently. A comfortable journey with a cost-effective and efficient ride is an obvious choice of everyone. You can be the next on the list of top entrepreneurs in the transport sector. All you need is a holistic app which can meet every aspect of your business.
At WebClues Infotech, we comprehend the significance of an exceptional and functional app in today's competitive market. Our team has a verified record of delivering top-of-the-line taxi booking apps for startups and companies. Collaborating with us assures you that your app will be of the utmost quality, ensuring a hassle-free and delightful user experience. We deploy cutting-edge tools and technologies to provide the best solution for your business requirements. Contact our experts now, and we'll assist you in transforming your idea into a reality.
Impress Your Users With Captivating Features And Comfortable Experience like Uber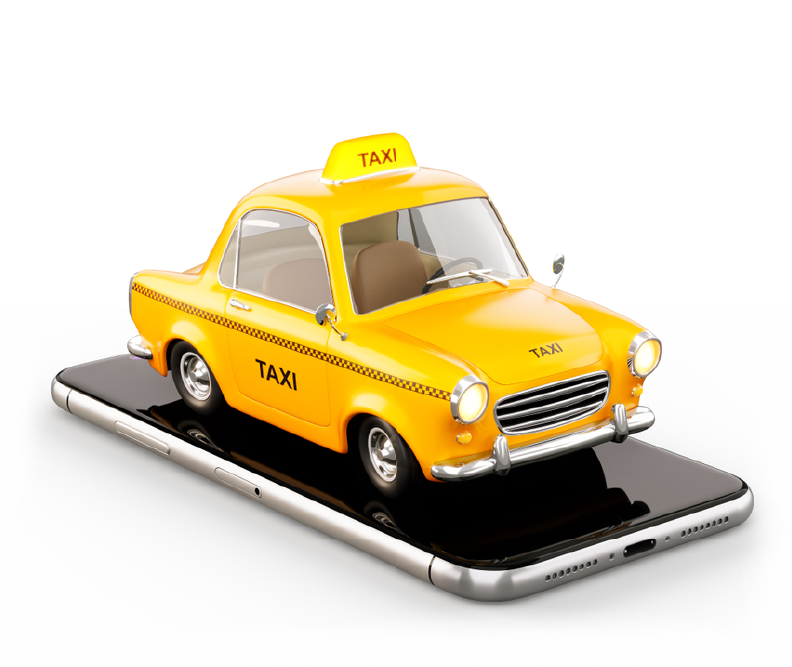 Why apps like Uber have a hype in the market?
What if someone needs to reach anywhere urgently and he cannot find any auto or taxi at that very moment? Taxi apps like Uber act as a saviour at that time. Just picking up a phone and booking a cab online ensures a timely arrival. This is an endless need and will only increase with the passing years. It is the right time for you to leverage this need for the benefit of your business.
A taxi delivery app can help your business grow revenues, increase customer satisfaction, and gain global coverage. Unfortunately, building a taxi app is not as easy as booking a taxi. It demands the right expertise, dedication, and passion. Before you begin building one, some key points need to be focused including the time and cost of the app, for gaining valuable insights into the process of creation, management, and value of such an app.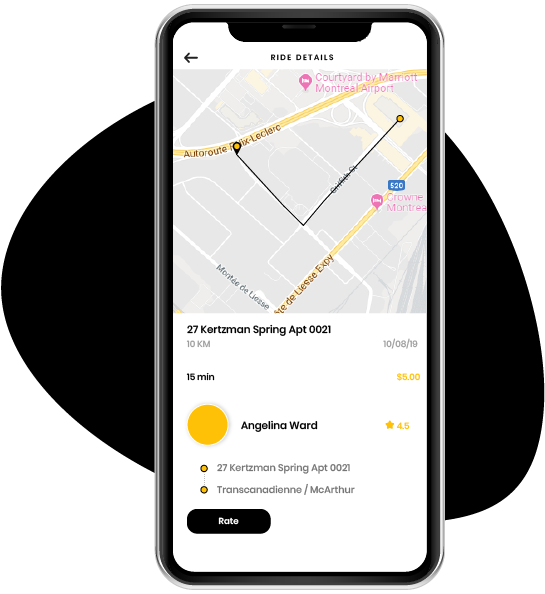 Rider Side
Your app should be user-oriented with smooth and rich experience. With the team of WebClues Infotech, you can embed rich features and functionalities in your app. From scheduling the trip in advance to easy payment and rendering of feedback, the app would take every minute detail into focus. Users can effortlessly book their ride as per their preferred time, mark their desired locations or destinations and save their searches with just a single click. Customers are provided with multiple payment gateway options as per their convenience. Users can have a track of the trip history and are able to draw a fare estimate for their ride. Reviews and feedback can be given quickly and easily. With a few clicks, your customers can book their cab to begin their comfortable and safe journey.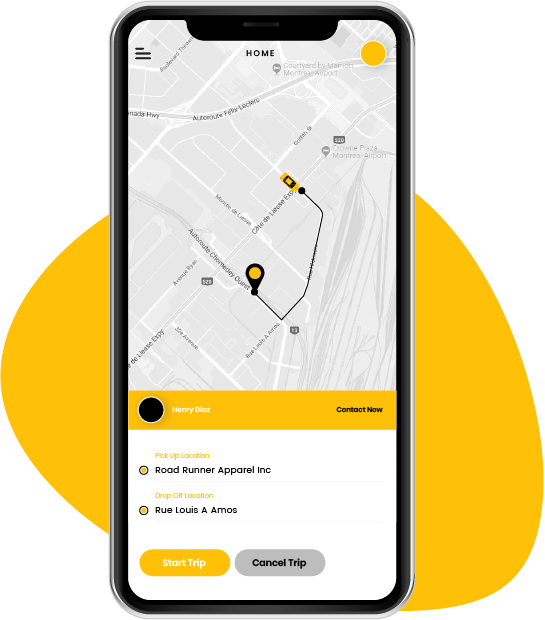 Driver Side
The cab drivers are the backbone of your business. If they get a comfortable experience with the app they will be able to provide on-time cab services to keep your clients satisfied. The app allows the driver to keep a track of the trip history whether completed or cancelled and can handle booking requests through alert sounds and notifications. With the integrated Google map, drivers can easily find the shortest route to reach clients in the fastest possible time. Drivers can also get request for pickups that come in their routes and can earn extra money. The app also provides an opportunity for the drivers to post a review for the rider and check their own review given by the rider.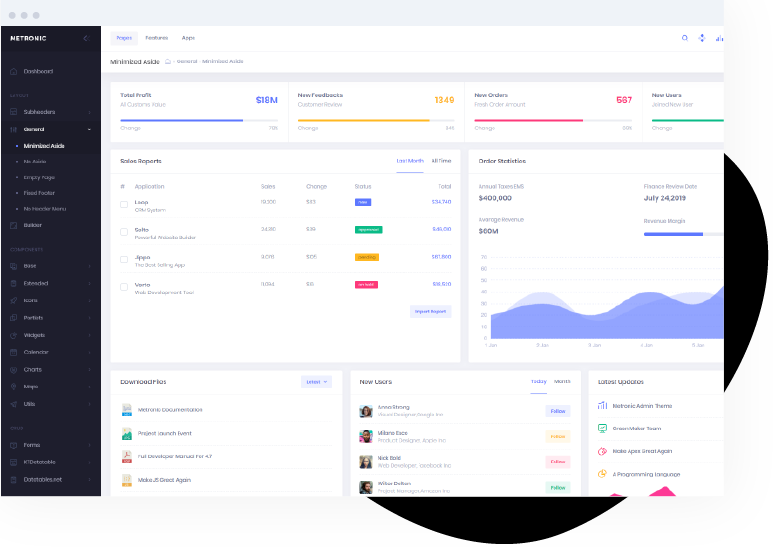 Admin Panel
Being the admin you can effectively manage the entire proceedings. The admin can check and track the complete trip statistics in a particular duration of time. You get the weekly report of the driver's trips completed or cancelled, commission, total earnings made by the driver, and the amount payable after deductions. The app comprises of elegant and simple features through which you can set flexible prices based on location and time. You can also manage the commission rates and update it anytime. As an admin, you are the in-charge for monitoring each process from the status of the trips and reviews to drivers and their performance. Get brilliant analyzing and reporting features to find the possible opportunities to expand your reach and accelerate the pace of your growth.
Some Statistics To Prove Demand For An App Like Uber
11.7% CAGR
Ride-Hailing Market Booms
The ride-hailing and taxi industry is experiencing remarkable growth, with a projected compound annual growth rate of 11.7% from 2022 to 2028.
131 Million Active Users
Uber's Global Dominance
With a staggering 131 million monthly active users, Uber remains one of the most popular ride-sharing platforms globally.
$67 - 82 Trillion Revenue
Revenue Generation
Wall Street analysts predict that Uber's revenue in 2023 will soar to unprecedented levels, with estimates ranging from $67.3 trillion to $82.7 trillion.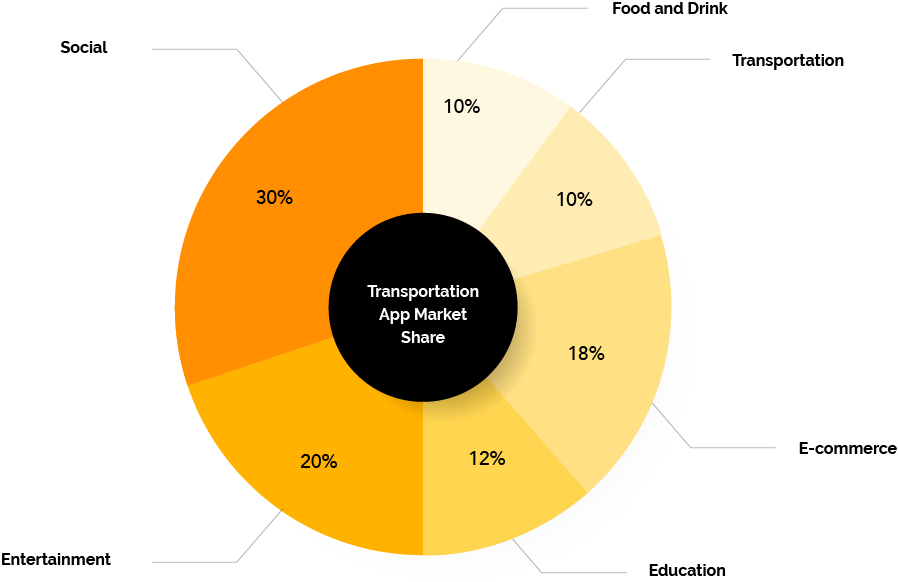 Taxi booking app (Transportation) market share currently occupies approximately 10% of the total market share. Recently, these apps have gained an upsurge in the demand and downloading also in the coming time, this figure will increase. The demands for such apps are more in Tier-I and Tier-II cities as this service provides hassle-free travel experiences, followed by no tension for parking spots in busy city roads and no hunting for auto or taxi to reach the destination on time. Apps like Uber and Ola come with innovative offers, discounts, and other means to retain customers. Who doesn't want to have a comfortable ride at his preferred time in a cab probably with an AC too? Hence, the upcoming years will witness a sharp jump in the market share of the Taxi apps. It is the right time for you to embark on such a journey.
Where Do The Existing Players Stand?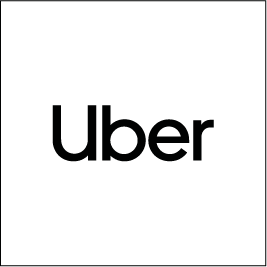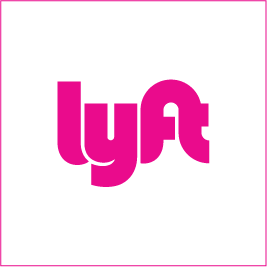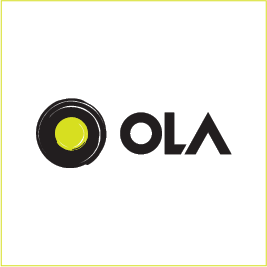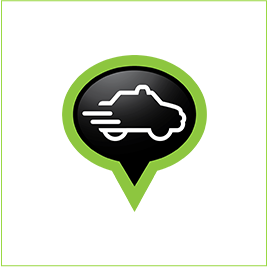 The ride-hailing industry is estimated to be worth billions of dollars, with major players seeing valuations in the tens of billions. However, there is still room for new entrants to establish a foothold and capitalize on the growing demand for ride-hailing services. Consider investing in this industry and develop your own ride-hailing app to tap into this lucrative market
Challenges In Entering The Mobilized Transportation Market
In order to beat or even come at par with players like Uber, Ola etc. who have already made an indelible impression for themselves in the market, there are many challenges that have to be overcome. With a shrewd strategy and right team, this is not so difficult. Let's have a look at some of these challenges that should not lose our focus.

The mobilized transportation market is highly competitive, with many players vying for a share of the market. Companies need to offer unique features and competitive pricing to attract and retain customers. This can lead to a race to the bottom in terms of pricing, which can be detrimental to the long-term sustainability of a business. To succeed in this market, companies need to focus on providing a high-quality service that meets the needs of their target audience. They must also stay up-to-date with the latest technologies and trends to remain competitive.

Scalability is another major challenge faced by companies entering the mobilized transportation market. As demand increases, businesses need to ensure that their infrastructure and technology can handle the growth without sacrificing quality or efficiency. This requires careful planning and investment in resources such as servers, software, and personnel. Failing to address scalability can result in system crashes, slow response times, and lost revenue. To succeed in the market, companies need to have a scalable platform that can adapt to changing demands and user growth.

The increasing tax legislation poses a significant challenge for ride-sharing companies like Uber. Uber is already facing complaints from the government that it is imposing tax liabilities on its non-compliant drivers. This can lead to an increase in the cost of rides and potentially cause the company to withdraw its services from certain cities or states. The issue of tax compliance adds another layer of complexity to the already challenging task of operating a successful ride-sharing business.

Balancing Pricing and Driver Compensation
One of the key challenges in the mobilized transportation market is balancing pricing and driver compensation. While offering competitive pricing to customers is important, it's equally important to ensure that drivers are fairly compensated for their services. This can be challenging as pricing strategies need to take into account driver pay, as well as other factors such as vehicle maintenance and fuel costs. Companies need to find a balance between offering affordable pricing to customers and ensuring that drivers receive a fair wage for their work.

Driver Recruitment and Retention
With increasing competition, it becomes difficult for companies to attract and retain skilled drivers. Companies need to offer competitive compensation packages, flexible working hours, and a positive work environment to keep their drivers happy. Failure to do so can result in high driver turnover rates, which can lead to a decrease in service quality and customer satisfaction. It is important for companies to invest in driver training and incentives to ensure that they have a reliable and efficient workforce.

Technological advancements
In the rapidly evolving technological landscape, staying up-to-date with the latest advancements is crucial for success in the mobilized transportation market. New technologies such as AI, machine learning, and blockchain can help companies optimize their operations, improve safety and security measures, and enhance the overall user experience. However, implementing and integrating these technologies can also present challenges and require significant investments. Companies need to carefully weigh the benefits and drawbacks before adopting any new technology.
Technology Stack Behind Our Taxi Booking App Development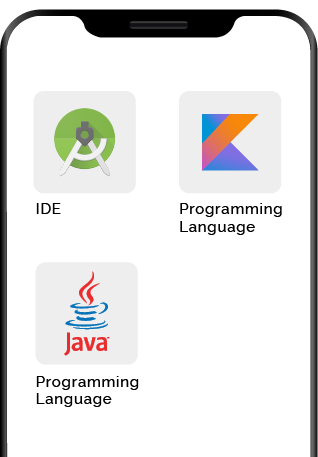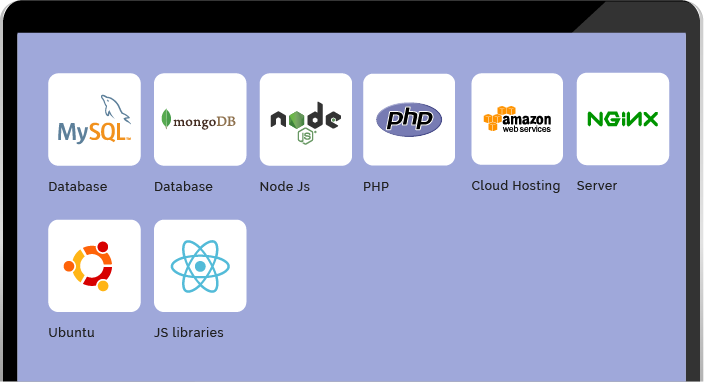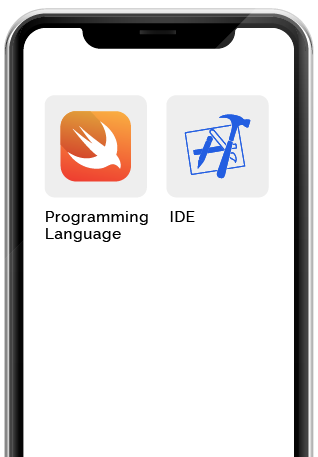 How Much Does It Cost To Build An App Like

Uber

?
Unfortunately, there isn't a straightforward answer to this question. It is because there are so many factors that determine the development cost of an Uber clone app.
Generally, the development cost is calculated by multiplying the estimated hours with the hourly rate of a given App Development Company, which in turn varies from one geographical location to another.
Also, several other factors influence the cost of development such as App Design, App Features, Development Platform, Time to Market, Regulations, & Compliance.
Now, to come up with an accurate estimate, it requires a detailed study of these factors. Being an experienced mobile app development company, we can help you find the exact cost of development.
Get in touch with us and get a specific quote for your app.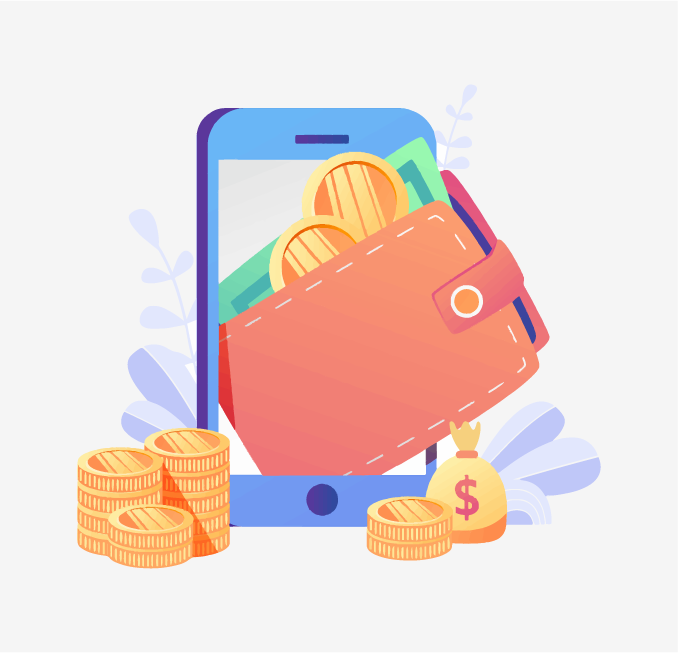 We are a CMMI level 5 certified company
Our innovative process, technological improvements, and relentless commitment to delivering the finest quality of services to our clients have made us earn this authoritative certification.
Timeline To Create An App Like Uber
Building an app like Uber encapsulates a series of processes which include designing the app, incorporating features such as booking, payment gateway integration, location tracking etc., and app testing amongst others. The entire timeline depends much on the hiring company and differs according to the platforms, tools and technologies used. Still, typically a simple application may take around 5 weeks, a medium application may take 8 weeks-12 weeks, and a complex application may take ~20 weeks.
Deliverables
Feature
Total Estimated Hours

General

Framework setup and configuration
API For Mobile

Backend

Admin User Management
Country Management
Cities Management
User Management
Driver Management
Ride Type Management
Fare Management
Rides Management
Driver Packages Management
Payouts Management
Payment Transactions Management
Reviews Management
Help Management
Help Request Management
Contact Us Management
CMS Management
Email Templates Management
Reports
Dashboard
Site Settings Management

16
16
16
16
24
16
30
30
24
16
16
16
16
24
16
10
10
24
24
24

Frontend - Mobile App Rider

Splash Screen
Sign Up
With Facebook
With Google Plus
Verification
Accept Terms & Conditions
Sign In
With Facebook
With Google Plus
Home Screen
My Profile
Book a Ride
Ongoing Ride
Complete Ride
Display Price
My Trips
Payments
Help
Notifications
Set Emergency Contacts
Panic Button
Refer a Friend
Rate App
Contact Us
Logout

4
8
4
4
2
1
4
2
2
24
16
50
24
16
2
24
30
24
10
8
8
8
2
8
1

Frontend - Mobile App Driver

Splash Screen
Sign Up
Verification
Accept Terms & Conditions
Driver Police Clearance
Insurance Details
Admin Approval is Required
Sign In
My Profile
Change Password
Buy Packages
Dashboard
Take Up Ride
My Account
Schedule Availability
Statistics
Notifications
Contact Us
Logout

Other

Layout Design
Design Integration
Project Manager & Quality Assurance

Total Estimated Hours
1938
How To Make Money In An On-Demand Transportation Business?
Commission-based revenue model
This model involves taking a percentage of the fare for each ride completed through the platform. The more rides completed, the more revenue generated.
Surge pricing
Surge pricing involves charging higher fares during peak demand periods or in areas where there is a shortage of available drivers. This allows the platform to maximize revenue during periods of high demand.
Advertising and sponsorship
On-demand transportation platforms can partner with brands and businesses to offer targeted advertising to their riders. They can also offer sponsorship opportunities to businesses looking to promote their products or services to a large audience.
Delivery services
Many on-demand transportation platforms have expanded their services to include delivery options, such as food delivery or package delivery. These services can provide an additional source of revenue for the platform.
Which industries are benefitting from on-demand delivery apps?
There are several industrial sectors that are witnessing a renaissance in the way they operate after the arrival and growth in demand for online apps. Some of them are listed below.
HEALTHCARE
With the on-demand apps it is now possible to book appointments and even get blood reports and other medication with the comfort of the tap of your finger.
FOOD
Zomato, UberEats etc. are the prime examples of the value of online delivery apps in the food business. These apps have bridged the distance between the restaurants and the customers and provided them with the convenience of having a meal at the comfort of their home.
ENTERTAINMENT
Whether it is about social media, audio, video etc. on demand apps in the entertainment sector are revolutionising the industry.
DELIVERY
Players like Big Basket have proved that on-demand apps are one of the best ways to have a two-fold advantage-one of boosting the sales and second providing customers a convenient experience.
PERSONAL CARE
From salon booking to wedding bridal makeup, whatever your needs are now you need not abide by the hectic traditional path of extensive searching. Just use your phones and choose the best nearest to you.
TRANSPORTATION
Uber and Olas have fulfilled the desires of many to travel with the entire family in cars. The online delivery apps are changing the face of how transportation works to make the lives of citizens better and better.
Listen From Our Clients
We've helped many clients globally to solve complex business problems with our developed mobile app solutions. Our collaboration with clients results in a long-term partnership. Check what they have to say about the services they have received from us.
Denmark
Marketplace for trading files/tools
Owner & Founder
FAQ's
No, we do not have any clone apps like Uber. We will be developing your app from scratch and will not reuse the code anywhere else or for any other client.
The rise in the trend of On-Demand transportation services is one of the major needs to have a taxi booking app. Also, people who do not wish to drive or do not own their own car depends on such services where they can get comfortable and safe rides.
We have a deep understanding of our customers' business. We focus on achieving customer-centricity by delivering our services within time and with utmost quality.