How Much Does It Cost To Develop A Chat App?
Our Achievements So Far In This Digital Industry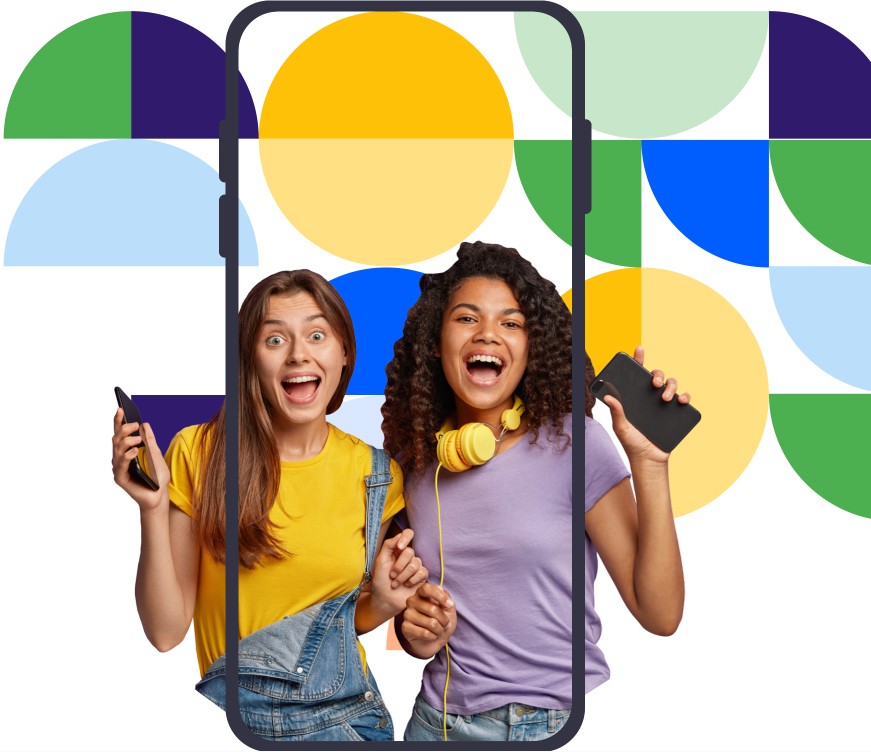 About Chat Apps
Gone are the days where users had to huddle in front of a desktop and tap away in an Internet Relay Chat Room, to have a discrete personal conversation with a contact. Digital communications have undergone massive transformations. Today, we rely on real-time IM (Instant Messaging) chat applications such as WhatsApp, Telegram, Signal, Hike, etc. The smartphone generation has embraced WhatsApp and its contemporaries as the de-facto software solution for chatting. Statistics estimate that as a whole, instant messaging is going to generate $15 average revenue, per user in the coming years. Hence, if you wish to launch a chat application service, it is the right time.
Get Your Own Quote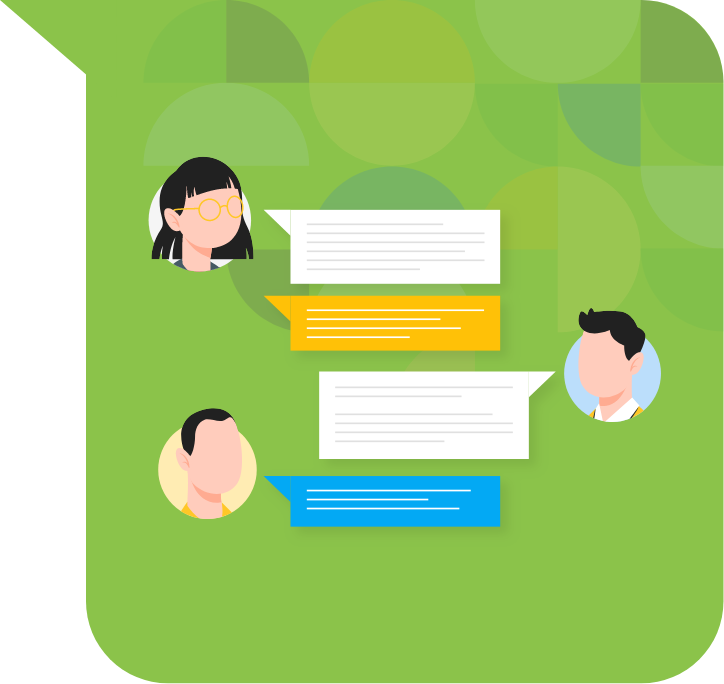 Most Popular Messenger Apps
Although WhatsApp is the oldest of the lot, chat applications like Telegram, Signal, Wire, etc. have over time grown in popularity. The graph below further substantiates these approximations.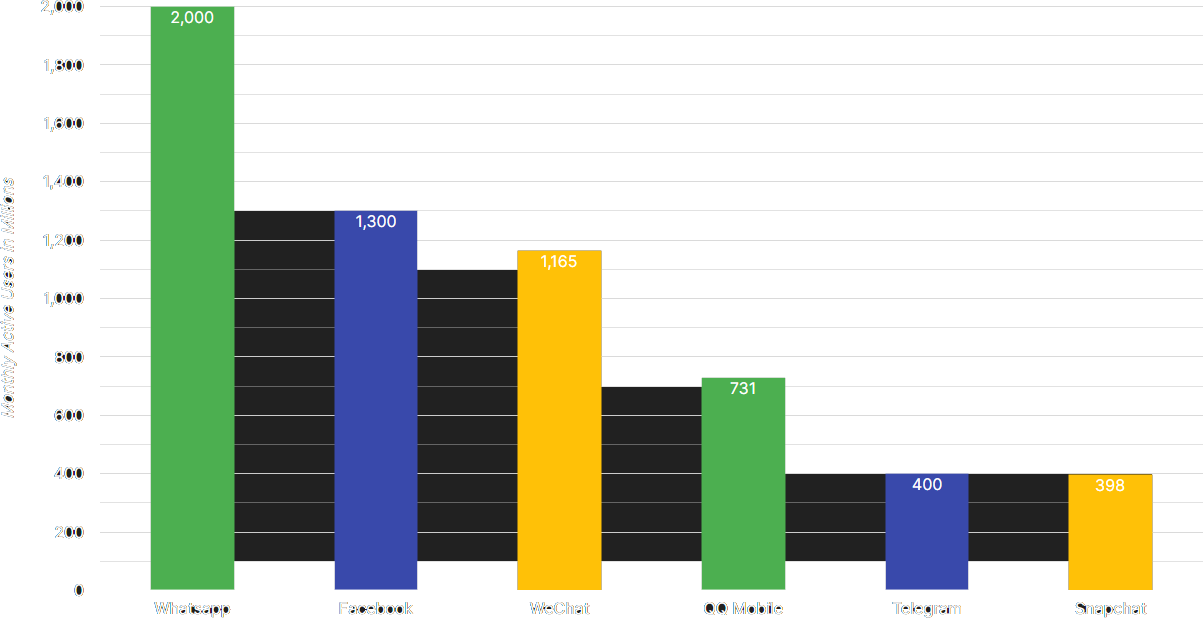 Common Features of Messenger Apps
Initially, WhatsApp bore the sole responsibility for the success of the IM app sub-sector. However, the IM application market is far more competitive now with new alternatives entering the market to offer differential features to users. The competitiveness certainly paved the way for service innovation in the IM chat application sub-sector. While there is a section of mobile users who are loyal to any given IM service brand; it must be noted that most users have accounts across multiple IM service brands. In its totality, the IM messaging application currently stands at a net worth of $49.4 billion. With business users following in the footsteps of personal IM users, projections suggest a CAGR of 7.1% within 2020-2025.
These chat applications bundle some basic features that are mandatory to honor the modern chat application SLAs promised to users. These features serve as a basic functional blueprint for your application prototype.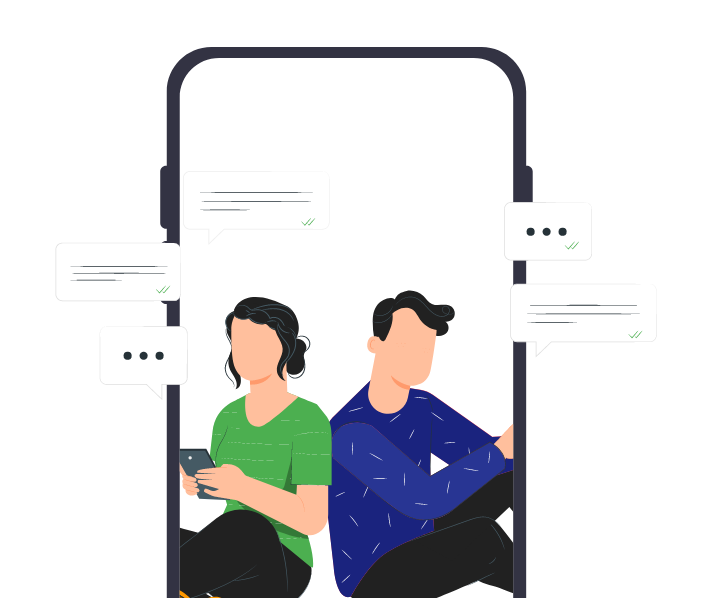 Easy Registration
Genuine user registration options with phone number validation is a basic requirement in any smartphone app; especially for syncing contacts. Phone number validation can be carried out with an easy SMS-based OTP or voice-based audio confirmation.
Profile Customization
The profile customization feature allows users to set up their identity on the IM platform. They can set unique usernames by which they are identifiable to contacts. An option to set their status and informs contacts of the user's availability.
Advanced Messaging
Chat applications need to support advanced messaging conventions for one-on-one or group chat. This includes gesture-based usage ergonomics, user tagging with the '@' symbol, data encryption, and advanced deletion.
Media Files Sharing
It is stringent for modern smartphone chat applications to support multi-media messaging over Internet facilities. This includes audio, video, hyperlinks, still and animated images, contacts, locations, etc.
Video & Voice Calls
Integrated VoIP is a common and important feature found in chat applications. Skype who also renders services on mobile platforms now, was the first to introduce this. These features are well supplanting regular calling on phones.
Push Notification
Push notifications are pop-up reminders that alert the user of new communications, application updates, application system notifications for storage and data usage, among others. They help boost user interaction and app usability.
Tracking Location
Location tracking is a common feature nowadays, thanks to GPS-enabled mobile platforms. Location tracking and sharing comes immensely in handy for user safety or correspondence between multiple users.
Service Settings
The Settings panel should allow users to manage their Account details such as the integrated phone number, Data usage settings, security, and privacy. UI customization and notification settings are optional.
Benefits of Instant Messaging Apps for Personal Use
Messaging apps have made personal communication cost-effective and augmented it with interdisciplinary benefits. A combination of advanced, purpose-driven, communicative features, and a simple native UX are just the tip of the iceberg; IM apps can have several personal benefits like:
Encrypted one-on-one communication with multimedia sharing capabilities.
VoIP audio and video calls at low internet data cost.
Encrypted group chats with the same perks as personal chats, plus group admin facilities.
Location and contact sharing, besides multimedia file sharing.
Users can notify contacts about their communication availability.
An alternative communication method with better reach than text messaging.
Sharing contact cards hassle-free over chat.
Offer minor social media activity with 'Story' updates that chronicle the user's day.
Benefits of Creating Instant Messaging Apps for Businesses
As mentioned above, instant messaging applications have manifested novel uses for business users as well; and, why not? Chat applications, namely Whatsapp, again, have revolutionized business marketing and communications, as follows:
Saves Time and Money
An extremely performant, cheap, and time-efficient solution for real-time business communication
Improve Efficiency and Productivity
Features like chatting, control features, and file sharing allow you to streamline workflows and teamwork.
Improves Employee Relations
Encrypted, personal communication channels for employers and employees.
Establishes Smooth Communication with Customers
An effective means of marketing communications for real-time customer servicing.
Factors Affecting the Cost of Development
To extend your chat app service to a wider user demographic, you must endow it with cross-disciplinary, functional features. These features drive the cost of development in several aspects, such as:
Technical complexity
The ballpark figure for development escalates depending on which features you wish to imbibe in your chat app. The functional scale and complexity of the features are also major cost drivers.
Devices and OS
The more device and OS platforms you wish to target for the chat application, the greater the cost. It is ideal for businesses to always opt for a cross-platform framework so that they can deploy on multiple platforms.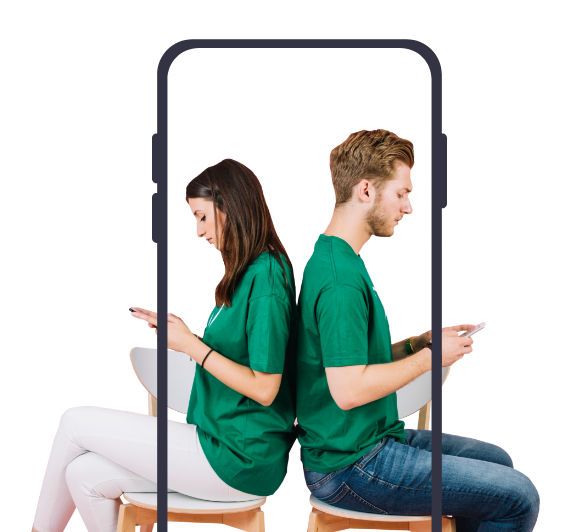 Custom design
To deliver a brand-oriented, unique design you need specialized design experts. They can wireframe functional UIs that give your application a competitive edge and retain users with a feature-rich UX.
Development company's location
The location of the development service plays a role in the cost of development. Not every development service will grant you fluid development service and management remotely. WebClues, however, has undertaken many successful offshore engagements already.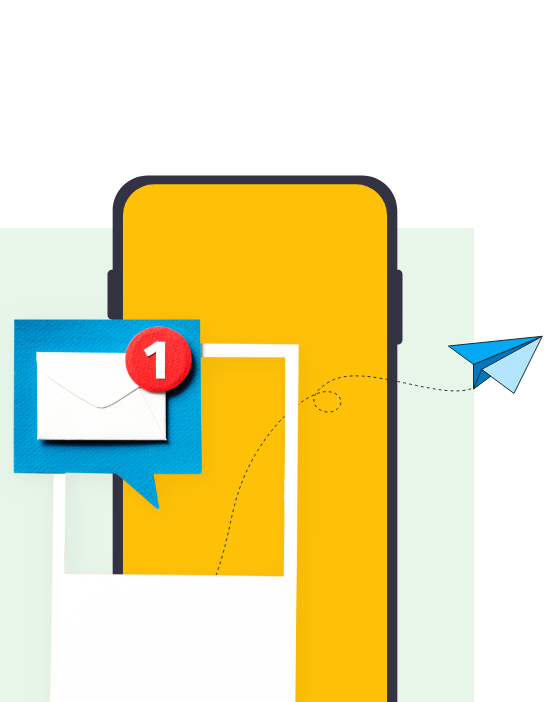 Challenges of Building a Chat App
With game-changing innovations, it becomes difficult for users to maintain brand loyalty. In a market where all mobile platform app stores boast of alternative chat applications; your application must overcome challenges in its DevOps lifecycle, such as:
01.

Cybersecurity

Cybersecurity is of paramount importance in this regard. Every IM chat service provider is bound by their SLA to encrypt app usage for their user's privacy and data sensitivity.

02.

One-stop-shop expectations

Chat applications are rapidly transforming into one-stop solutions for both a user's personal and professional communication requirements. WhatsApp doubles as an eCommerce CRM with its new e-store showcases for business accounts.

03.

Always new in the long run

Quality Control helps retain users and win over new ones from your competitors. In a chat applications context, that spells constantly evolving UIs for better interactivity, robust security, and versatile communication options.
Talk To Our Expert
We are a CMMI level 5 certified company
Our innovative process, technological improvements, and relentless commitment to delivering the finest quality of services to our clients have made us earn this authoritative certification.
Things To Consider While Coming Up With The App Idea
Brainstorming a unique chat application service is not as easy as a cakewalk. You must bear in mind the following when coming up with your bespoke requirements and discussing them with the developer:
01.

Target Audience

What kind of users do you wish to target for your chat application? Which user demographic does it serve the best? That defines the kind of features your app needs.

02.

Monetization Strategy

You must determine a monetization strategy to sustain a premium application service. Monetization strategies help your application generate revenue. Hence, they must be based in lieu of your application' USP.

03.

Analyze Your Competition

Once you have decided on a user market, and a corresponding set of in-demand features for your chat app, you must analyze the primary competitors in your vertical. What are they offering? How can you offer it better?

04.

Create Valuable App

While WhatsApp is a success story, it is also one of the most deleted applications. Hence, effective competitor analysis and understanding of user demand help in creating a unique application service with value-added UX.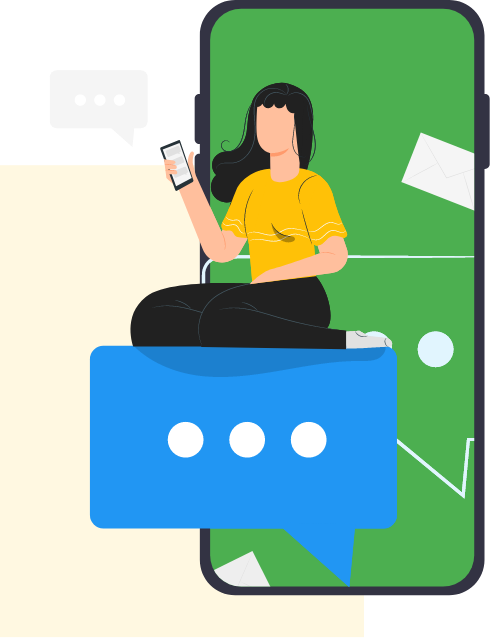 How To Drive Monetization Strategy With A Chat App
Revenue generation for a chat application can be carried out in several ways. These monetization models have been adopted and perfected by existing brands, as is, and can also be used in combination to render a more user-centric service:
Subscription Fee
When an application grants users a truly unique feature that cannot be provided by others, it has enough substance to charge them a subscription fee. This model may or may not include a free trial that gives users a taste of the UX. A free trial is usually wise as it helps new users entrust your brand more. The subscription model can be broken down into multiple, premium packages tailored for various users if you have multiple unique features. The packages are selected by users based on the set of features that benefit them most.
Advertising Model
The advertisement model is one of the most popular models used by some of the existing, well-performing chat applications. They display intra-app advertisements in designated panels; alternatively, some use ad walls that bar the user from using premium features on the paid version. Some chat apps even offer free service in lieu of advertising content displayed on the notifications panel of the device lock screen, beneath new message notifications. This model guarantees a free service that still generates substantial revenue.
In-app Purchases
In-app purchases are another way to generate revenue with the help of application extensions. Some chat application services follow a model where they ask for a flat, one-time fee from the user for a specific feature or feature extension. For example, intra-application content sharing is allowed only after the user pays a one-time fee. Or the user can buy custom emojis, fonts, themes that customize their chat and interface. These can help gauge the viability of certain features based on user engagement.
Technology Stack
The choice of technology stack plays a big role in deciding how well your application and its features perform, how long they take to develop, etc. At WebClues, our developers prefer to opt for a stack that can easily manifest an MVP design for your IM app concept.
For Android Development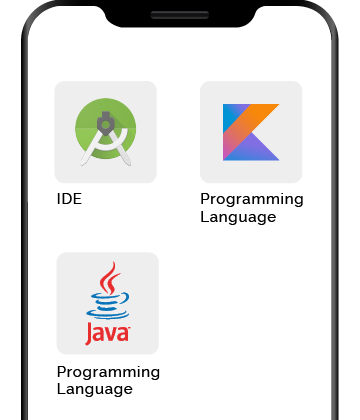 For Back-end Development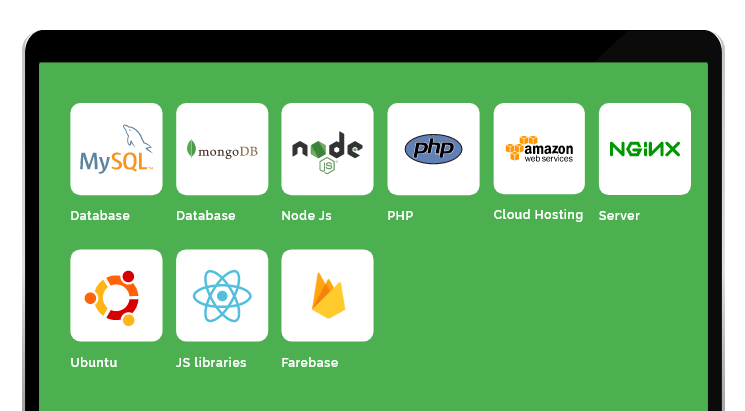 For iOS Development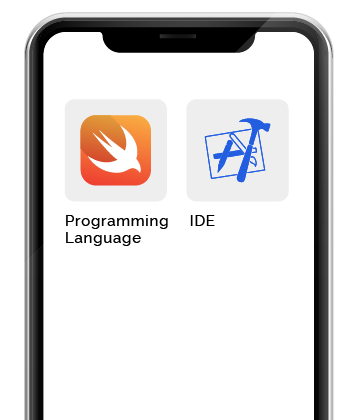 Apps Built by WebClues Infotech
WebClues Infotech has been responsible for delivering successful, end-to-end application requirements for diverse, industrial clientele.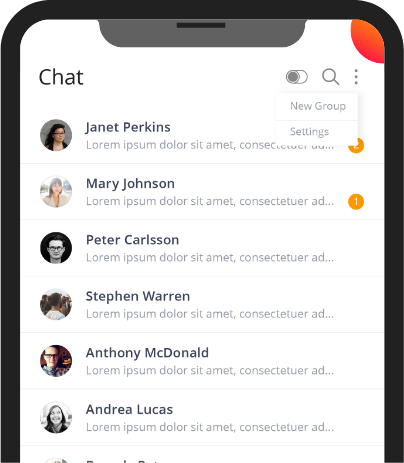 Evolve
Evolve makes mental wellbeing and personal growth simple and joyful. One can connect with some leading psychologists, life coaches, and meditation and wellness experts through the app. It also facilitates workshops on mindfulness, stress management, and personal growth.
What our Clients have to say
Rather than convincing you why you should outsource your chat (or any) application requirement to WebClues, we want you to hear what our esteemed clients have to say.

Denmark
Marketplace for trading files/tools
Owner & Founder
Which Industries are benefiting from Online Apps
Few app development firms can deliver IM app-building services at a limited overhead, without compromising functional integrity. But at WebClues, our cost-effective app development practices have been fortunate enough to build and deploy PWAs and Mobile Applications for various industrial domains:
Healthcare
Telemedicine, On-demand healthcare, health-oriented IoT applications help you deliver essential, life-saving pharmaceutical and medical assistance with the help of an app.
Food
Everyone loves to pamper their taste bud. On-demand food applications have stepped up by helping restaurant and SMB diners extend customer reach.
Entertainment
Digital entertainment has been revolutionized by OTT apps, On-demand music and video players, etc. by helping brands engage users across various OS and hardware platforms.
Delivery
Hyperlocalized, On-demand goods and parcels delivery businesses cater to B2B and B2C customers. They offer a personalized level of quality assurance and have become extremely popular.
Personal Care
Personal care apps offer On-demand, tailored programs for users based on their health goals. On-demand model allows personal care services to cater personalized, self-care service to users via omnipresent mobile applications.
Transportation
On-demand transportation and ridesharing apps have alleviated the cognitive burden of route planning and made it easier to access transportation.
FAQ's
WebClues Infotech is an emerging application development service provider to businesses of various scales, based across the globe. We have flexible Engagement Models, Dedicated Engineering Experts, Successful Portfolios, and Client Testimonials that substantiate our value-added services.
WebClues is contractually bound to every client to offer their business data with the utmost level of encryption and security that is available. We sign an NDA to protect your idea.
Of Course! WebClues can advise and guide clients to opt for the best service package that both benefits their product goals and adheres to their budget. We can help you deploy your service rapidly on all platforms using cross-platform frameworks. Contact us here to start!