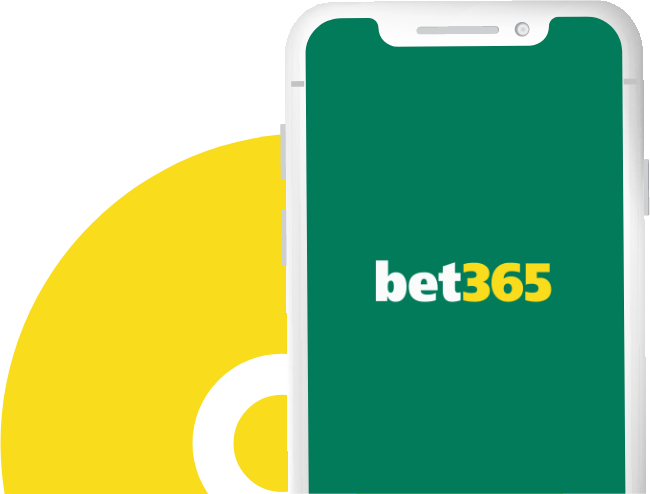 About Bet365
Internet-based sports betting services have made a prominent foray into our lives. Betting plays an intrinsic role in fan participation across sporting categories- be it Rugby, Soccer, Baseball, Basketball, or Cricket. With the advent of smartphones and other mobile platforms, internet sports betting is at a record high. In the last few years, online sports betting has been legalized in several parts of the world which has contributed to the market as well. This has also contributed to the confidence of veteran betting enthusiasts and sports newcomers.
To this effect, businesses are racing to replicate the success of popular and successful sports betting platforms like Bet365. If you wish to launch a legal, risk-free sport betting mobile app like Bet365 then read on for some insight, starting with the business model behind the app idea.
Business Model of Bet365
Within a few years of its inception, Bet365 achieved great success. With over 4,000 staff, millions of active users worldwide, and recorded revenue of USD 4.07 billion in 2020, the company has indeed become synonymous with online Betting. The four pillars of their business model are Subscription Revenue Model, Fees & Commissions Model, Advertisements Model, and Brand Promotion. Now, let us get some insights into these revenue streams in brief.
The subscription revenue model is a common way of generating income by providing consumers with access to a product or service in exchange for a recurring fee processed at regular intervals. Bet365 also uses this model to generate revenue. Along with active users, the company also charges dormant users every month.
The subscription revenue model for Bet365 is quite linear. Users bet on the sporting fixtures of one or more leagues of their choice; and, the platform charges a nominal subscription fee, in revenue, for providing a premium sports betting facility. This has allowed Bet365 to report a handsome year-on-year revenue to the tune of 9.7%, recently, given the size of their user-base.
The commission is the amount charged on winning Bets by Bet365, while Vigorish is the amount charged by the company for placing the Bet. Commission and Vigorish, also known as Vig, are the substantial source of income for any Betting service.
In order to build and uphold the reputation of a fair bookie, Bet365 charges comparatively less Vigorish than its rivals across all markets. Various news reports suggest that the company made a staggering profit of more than $64 million in 2018-19 through commission and Vigorish alone.
Advertisements are a part-and-parcel of any premium service, not just a sports betting venture. The Bet365 platform is also home to advertisements that are tied to sports-associated business brands and franchises. By offering space on your sports betting platform you are not only gaining ad revenue but also increasing your brand identity organically.
Being one of the leading Betting service provider platforms, Bet365 has a range of prospective brands and companies keen to buy space on the platform to market their products or services. For this reason, it is safe to assume that advertising revenue makes a significant chunk of the total revenue of Bet365.
Brand promotion is a strategy to inform, persuade, convince and influence the decision process of the consumers to choose a product or service of a particular brand. The well-planned brand promotion technique yields successful results and generates more return on its investment.
Brand promotion is an essential expenditure for which any sensible brand must set aside a budget. Bet365 wisely followed the principle of promoting their brand in an arena where it can fetch new users - they are sponsors for the soccer team, Stoke City. This serves as a very effective brand promotion and product placement opportunity and is already reaping dividends for them.
Features for User
Bet365's user features have enhanced and increased in number since its inception. However, there is a basic set of features that Bet365 provides, which are mandatory for any contemporary mobile sports betting app venture. The user panel features of sports betting app like Bet365 must consist of: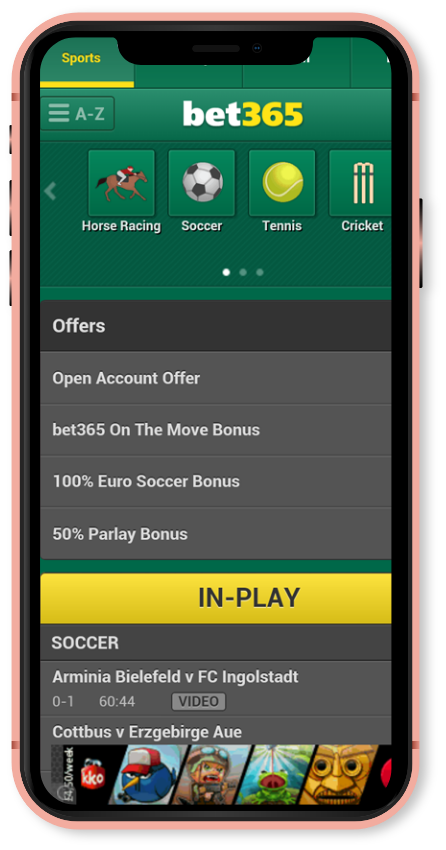 1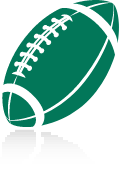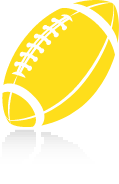 Sign-in
This feature is all about registering new users to your sports betting platform. It acts as the first touch-point for new users to register with genuine email, social media, and banking credentials.
2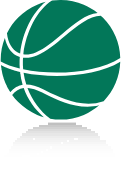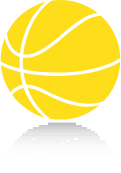 Live Scores
One of the biggest draws of Bet365 is that it allows users to watch live sports fixtures. The match summary is also of assistance to users for team and player analysis.
3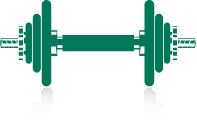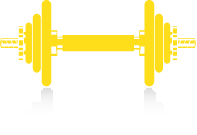 Result Notifications
Multilingual support is necessary if you wish to target users from various native demographics. Users must receive live in-app updates and interactive push notifications for betting results.
4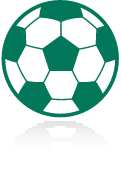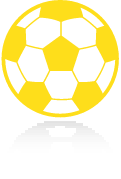 Betting Tips
The betting guide gives users the rundown of the process-flow for using your sports betting
5


Sports Selection
It allows users to choose whether they wish to bet based on a player or a particular type of sport.
6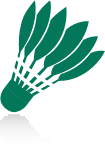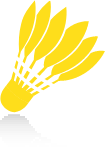 Schedules
The fixture schedule visibly alerts users to new betting prospects with upcoming games. The fixture schedule may reflect matches for only players and leagues that interest the user.
7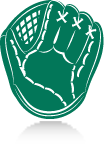 Selection of Betting Patterns
This feature encloses the various betting models that are covered by your mobile sports betting service, such as, spread-betting, totals, money line, head-to-head, call, etc. for users.
8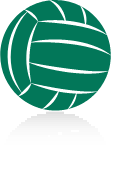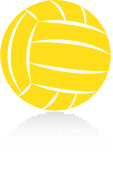 Know the Rank
This feature comes immensely handy for users who wish to place bets based on player and team rankings. The rankings are based on past play-offs and are updated in real-time.
9


Communication
The service must have communication systems with multi-lingual support, so users can communicate among themselves, and with the administrator for any issue or query.
10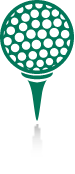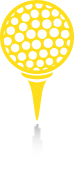 Final and Current Results
Final and live current results for every type of sport covered must be provided for the benefit of the user. Live-streamed matches are synonymous with Bet365, adding to its popularity.
Admin Panel Features
In order to run the services smoothly, sports betting applications such as Bet365 would definitely require a detailed and dedicated admin panel that grants administrators complete control over the platform. Following are some of the key admin panel features of betting
User Management
Administrators can supervise the regular users/bettors for their behavior and interactions within the application, including banning.
Game Management
This module makes it possible for administrators to monitor matches/events. They can set Bet limits for particular matches and modify the markets as well.
Dashboard
The dashboard is the centralized hub where all ongoing bets, schedules, updates, etc. are arranged in neat cascading menus.
Marketing & Monetization Tools
The administrator has full control over how content and activities on the platform are marketed and monetized for revenue.
Bookmaker Management
The bookmaker management module is used to control and govern bookmakers' activities to ensure a smooth, seamless betting experience.
Content Manager
Under this feature, the administrator can create, access, update, and remove any kind of content they put out on the platform.
Email Templates Manager
Quite self-explanatory; this feature controls email communications templates for various user interactions.
Finance Management
The application should have a fully encrypted and secure payment system that allows a seamless, secure, and immutable money transfer.
Advanced Features of Betting Application Like Bet365
Advanced Betting features are like a support system for every betting application or website. To stand out from your competitors, you must add unique, impressive, and user-friendly features to your app. Below are some of the advanced features that can help you stand tall against your rivals.
Multiple Language Support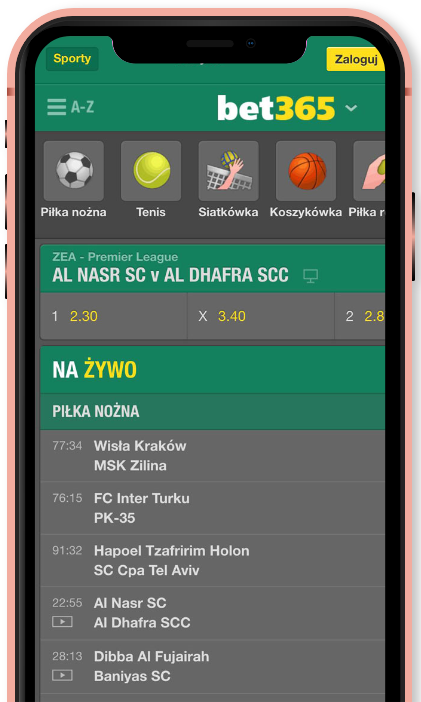 We are a CMMI level 5 certified company
Our innovative process, technological improvements, and relentless commitment to delivering the finest quality of services to our clients have made us earn this authoritative certification.
Graphical Representation of Past and Future of Sports Betting
The below graph represents trends of sports betting apps like Bet365 in the coming years. Affordable internet data, worldwide liberalization spree, effective marketing, and corporate sponsorship are some of the reasons behind the growing popularity of sports betting apps. It is estimated that by 2027, the share of sports betting applications will be more than three times compared to 2016.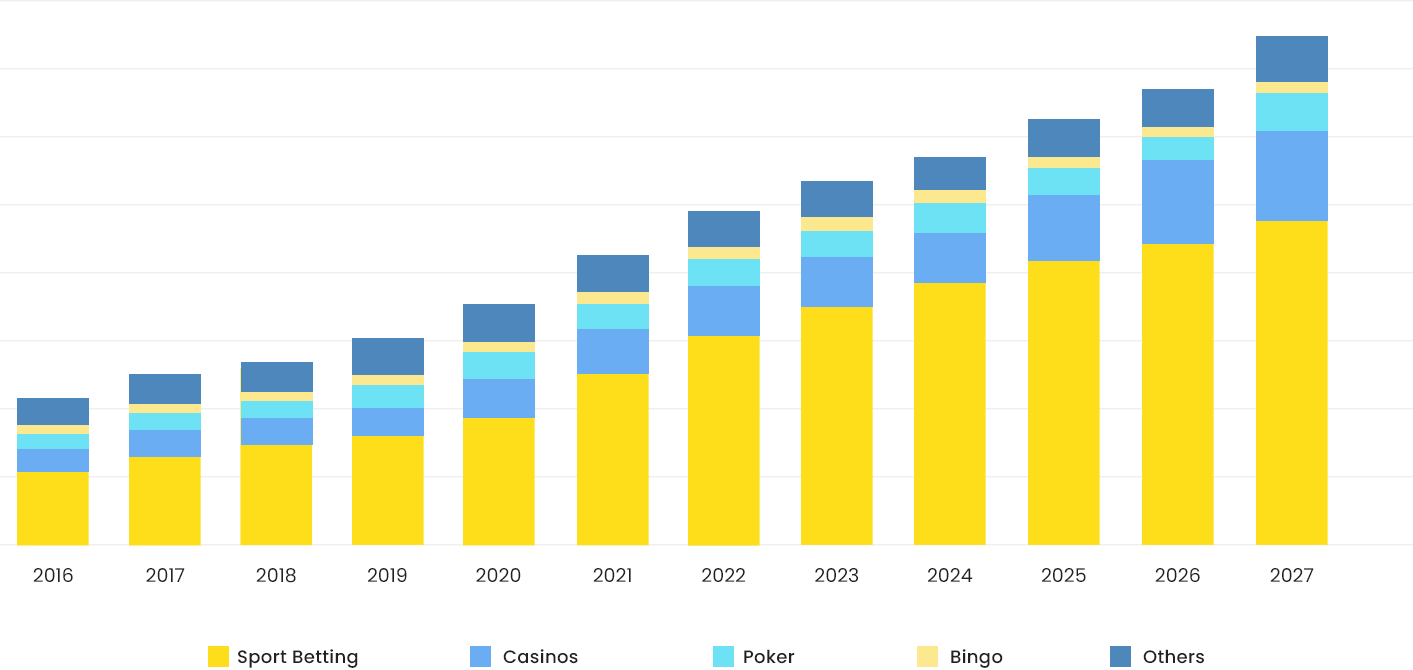 The Online Gambling Market Is Expected to Grow at a CAGR of 11.5% from 2020 to 2027
Popularity in Comparison to Other Sports Betting Apps
There are cogent reasons why Bet365 has raced ahead of the competition from alternative services. To excel as an innovative and engaging sports betting platform, one has to surpass the high-brow benchmarks set by Bet365 in mobile usage stats.
$ 3
Billion USD Revenue in 2020
Bet365 records startling revenue of 3 billion USD in the financial year 2020
4.5
Average rating across major listings
The sports betting app Bet365 has received an average 4.5 star rating on most of the leading gambling listing and review websites.
53
Million+ Active Users
As per the data available in the public domain, Bet365 has a strong user base of almost 53 Million active customers worldwide.
210,947,637
Monthly Visits
Started with thousands of visits per month in 2000, sports betting app Bet365 now has over 2 billion visitors every month.
Top Competitors of Bet365
WebClues Infotech performs thorough background analysis for every project, regarding their industry, the do's and don'ts of the given app requirement vertical, best practices, and of course the competitor. Competition analysis has proven that the following brands are in contention for Bet365's throne.

Betfair
Betfair is one of the biggest Betting platforms and a leading competitor of Bet365. Founded during the same time as Bet365, the company has added several innovative features over the past years, including smooth website navigation and Betting exchange.

DraftKings
This USA-based sports betting platform specializes in fantasy sports betting. It became an instant hit in the US following its inception in 2012. Multiple payment options, intuitive website design, and regular promotional offers are some of the monopoly features and tactics of DraftKings

888 Sports
Founded in 2008, 888sport is a multinational online sport betting company mostly popular for live betting in a diverse plethora of sports that find users among European sports fans. Sports options, easy depositing & withdrawing, and exciting promotional offers are some of its best features.
William Hill
A very recent addition to sports Betting apps, William Hill is an emerging bookmaker based in the UK. A range of markets, an instant balance transfer facility, and a user-friendly mobile app are the backbone of William hill.
Dream11
One of the newest competitors, India-based Dream 11 has somewhat captured a lion's share of the fantasy sports betting market in a short duration and offers stiff competition to predecessors. The users earn points based on their players' performances in real-life matches.

Fanduel
Established in 2009, Fanduel is a US-based gaming company that offers a sportsbook, online casino, and online horse betting products. Fanduel caters to a more distinguished and niched number of sports competitions.
Technology Stack
The technology stack principally depends on the client's requirement. WebClues Infotech uses nothing short of the most proficient, industry-loved, and widely adopted technological frameworks for building the various aspects of your sports betting app from scratch.
For
Android

Development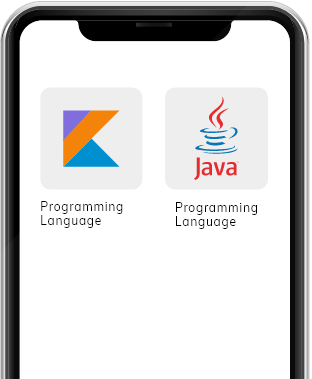 For
Back-end

Development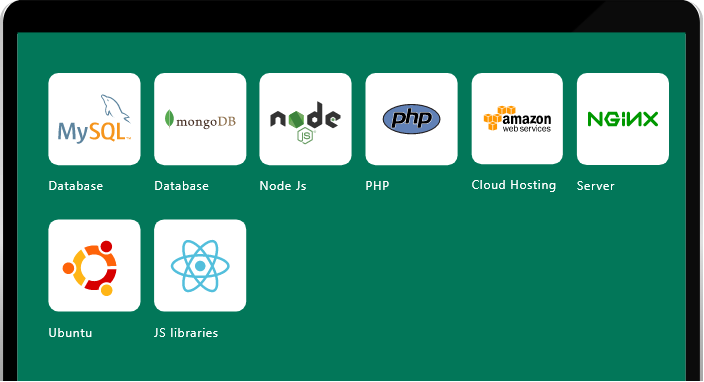 For
iOS

Development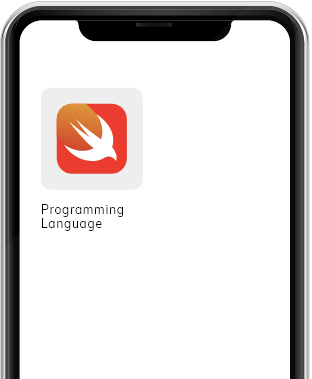 How Much Does It Cost to Build A Sports Betting App Like Bet365?
Reading these all exciting details & facts, you must be wondering- How much do sports Betting apps like Bet365 cost? To be honest, there isn't any specific figure that we can put down. Since the cost of sports Betting apps or any apps, in general, depends on different factors, including the type and number of platforms you use, the features you add, and the tech stack you select.
Also, it is wise to choose a tech stack that allows you to develop and deploy your betting app on multiple platforms. The right tech stack can help you to produce an app with a hybrid build; these apps operate on a singular codebase, so you do not need to write separate versions for different platforms- write once, run anywhere!
Besides, the cost of a sports betting app also fluctuates based on the app development company you choose and its location. Choosing a client-centric service such as WebClues Infotech can greatly help reduce the overall budget for your sports betting app.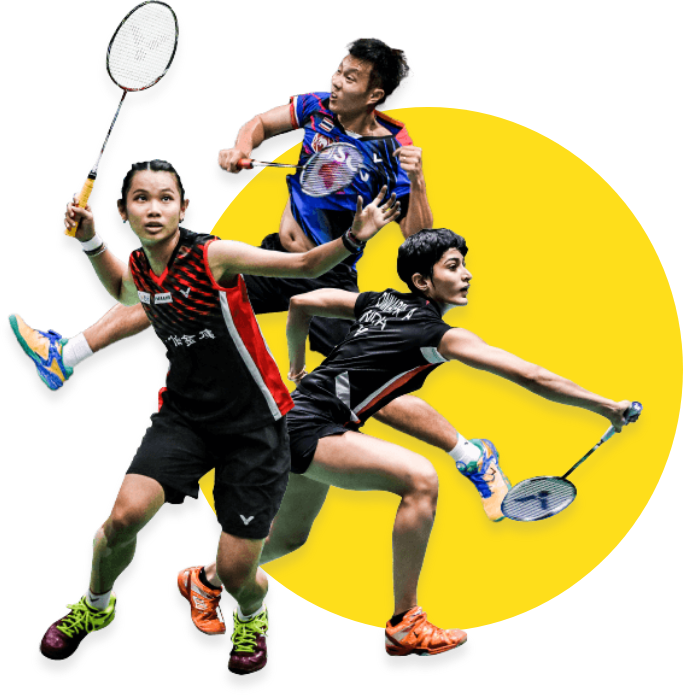 What Our Clients Say
We've helped many clients globally to solve complex business problems with our developed mobile app solutions. Our collaboration with clients results in a long-term partnership. Check what they have to say about the services they have received from us.
WebClues is the technological backbone to businesses of every scale and any industry; our client-centric approach allows us to flexibly accommodate your business tech needs and dispense value-added solutions.
USA
Blockchain Solution
CEO
Which Industries Are Benefiting From Online App?
WebClues Infotech is proud to lead a veteran team of cross-industrial application developers. Our team offers interdisciplinary services for end-to-end app requirements and adopts the most technologically superior tools and industrial practices for the same. Our services have benefitted:
HealthCare
Mobile app-based healthcare, on-demand health, pharmaceutical, and, fitness services have bridged remote patients with the best medical services available. Leveraging the multi-media facilities granted by today's PWA applications, medical professionals can dispense and cater to patients for various health emergencies, thereby offering critical aid.
Food
Living alone as a working professional? Need to attend guests and serve delicious food? Looking to pamper your sweet tooth? Fret not. On-demand food and beverage catering systems have brought us closer to our favorite dining services. Thanks to applications like UberEats, Zomato, Swiggy, etc. customers can sit comfortably at home and order their favorite dishes.
Entertainment
Prominent entertainment production networks are capitalizing on the smartphone generation with OTT digital entertainment services that cater to a plethora of diverse entertainment IPs. On-demand entertainment applications are scoring it big with every demographic. These services are available in various convenient packages that are tailored for targeted demographics.
Delivery
Who knew that one day we will be able to deliver anything we want anywhere with a few gestures on our smartphone? On-demand delivery services are also scoring it big with smartphone users. Cross-platform delivery app services cater to users by offering to deliver commodities of various kinds for a low charge and with a lot of quality assurance.
Personal Care
Bracketing personal care under the On-demand model has inculcated a culture of health consciousness in us. We rely on our smartphones for every aspect of our life, so why should self-care fall behind? Personal care services offer us personalized tips, remedies, and advisory for dental care, hair care, skincare, exercise, diets, and even sleeping habits and cycles.
Transportation
Albeit the most actively used variety of On-demand services, are app-based transportation services. Public and private transportation has become easier, affordable, and safer as various types of transportation services are available today for various scenarios- bikes for personal, short-distance travel, cycles for the health-conscious commuter, and luxury cars for occasions.
FAQ's
Are you considering developing a Bet365-like sports betting application? Let us offer you some clarity about the profitability of such a requirement before we engage:
Of course! As a part of our customer-centric approach, our SLA is to help you launch your app. Not only do we help deploy it but we also aid in listing and ranking your betting app on the application stores. We usually recommend Cloud-based deployment solutions for rapid scalability. We provide one month of free maintenance service as well post the applications go live.
It is highly advisable for sports betting app ventures to launch cross-platform mobile application versions of their service with provision for native builds later. The boom in mobile gaming and smartphone usage can help multiply your user-base and effectively your revenue returns.
Adding unique features to a Bet365-like app can add to your supplementary costs. Unique features such as analytics and streaming require integration of third-party APIs, which increases the cost of development. But, WebClues' can help you maintain a budget with more cost-efficient alternative solutions.