What is On-Demand Grocery Delivery Application and How Does it Work?
On-demand grocery delivery applications offer grocery business vendors and end-consumers a time and cost-efficient means of commerce by acting as an intermediary eCommerce marketplace.
It has been some time that the smartphone generation ushered in the zeitgeist of 'On-demand' services. The grocery retail industry is among the first batch sectors to have latched on to the 'On-demand' business model, via a slew of digital applications for iOS, Android, and Windows devices, effectively. On-demand applications have bridged the gap between grocery retail and on-demand consumer products vendorship. On-demand grocery delivery apps such as Instacart have allowed vendors to market and advertise services that utilize Web2.0, and other interdisciplinary technological benefits. Consumers are quite thrilled as well at the prospect of using a door-step grocery retail service that digitally curates and embellishes their shopping experience.
Why is the Online Grocery Store a Perfect Business Idea Today?
The 'On-demand' service model has worked wonders for numerous industries, bolstering retail services by connecting vendors with consumers across demographics via target marketing, personalized services, and service coverage over a wider geography, amongst other benefits. It has also emboldened consumerism by adding value-added, customer-facing perks like flexible payment systems, invigorated customer support, order management, etc. Given that almost 45% of the global population uses smart-devices, and the daily necessity of grocery shopping, it was only a matter of time that applications such as Instacart stepped up to meet the demand and supply. The global online grocery market size is estimated at 27.5 billion US$ and further expected growth is to reach 129.5 billion US$ by the end of 2025.
A Little About InstaCart
In layman's terms, Instacart is an On-demand grocery retail service. It is a simple yet much-needed digitization of the age-old, daily routine of buying groceries from the market.
Now, you can order your entire household grocery list and have it delivered to your doorstep with a few swipes on your phone-screen. Similarly, grocery businesses can cater their services to a widespread market. This has synergized a hassle-free means of catering to the demand and supply ratio of the grocery industry. With digital payment flexibilities and multiple delivery options, Instacart and its likes have revolutionized grocery shopping.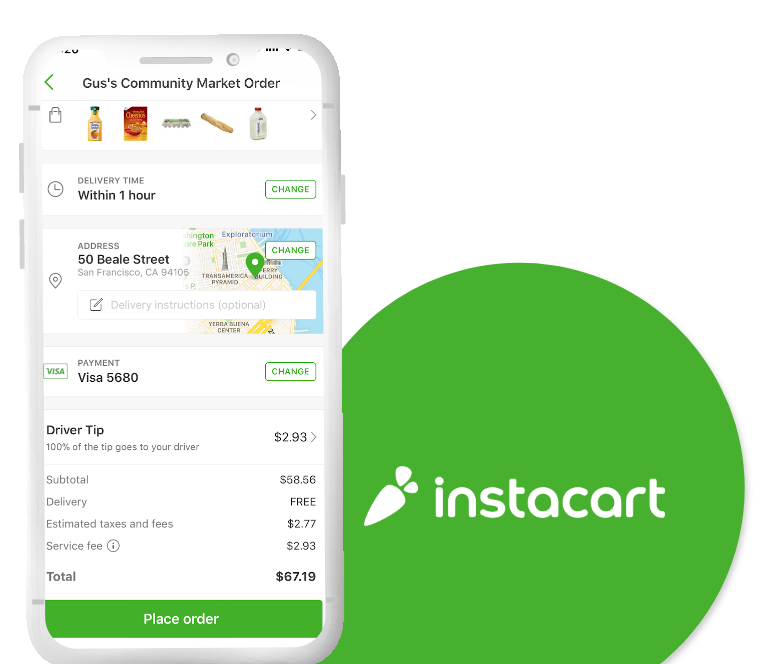 Revenue Statistics
The on-demand grocery business has helped the industry grow, upscale, and innovate beyond statistical projections. The trendy usage of grocery delivery applications by vendors and end-consumers present some encouraging statistical numbers over the years.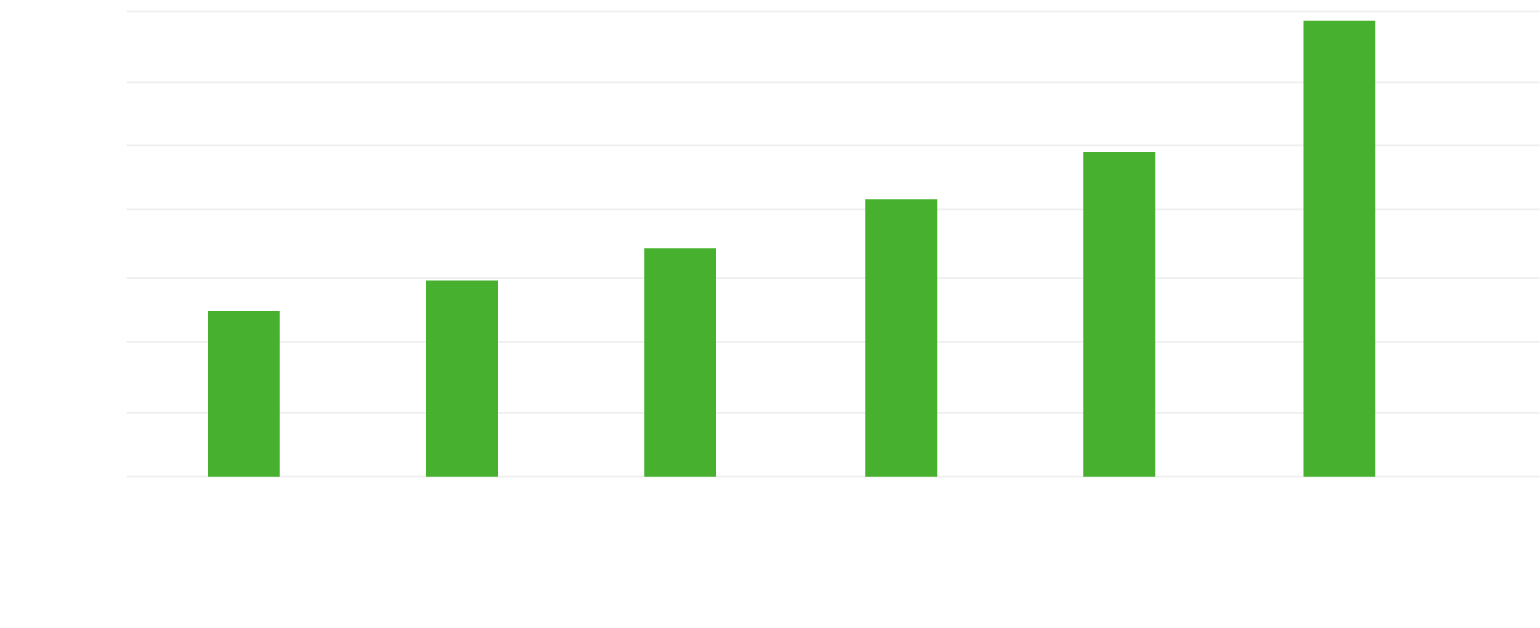 Grocery Delivery App Features For User Panel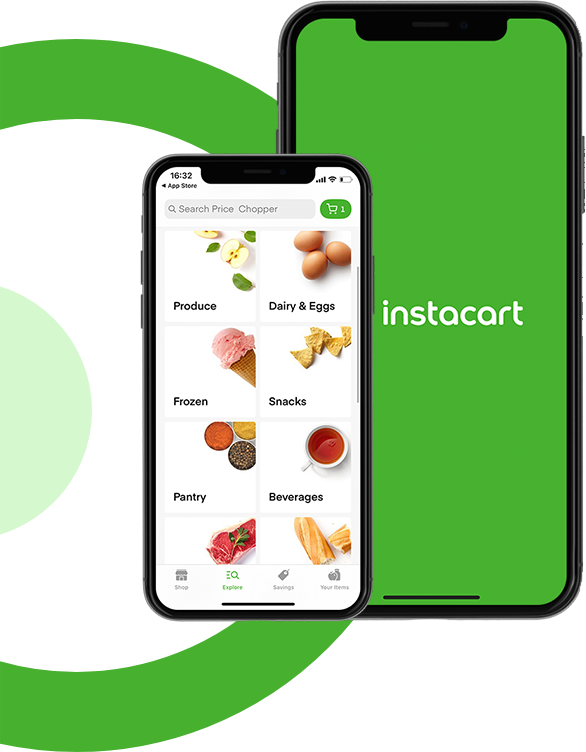 User Profile & Registration
On-demand grocery applications legitimize their user-base by permitting registration and user profile creation using established email IDs and social media accounts. It also allows data-based service profiling and curation.
Customer Feedback & Review
Customer feedback helps On-demand grocery app services to identify shortcomings, and optimize their business processes. It further helps them cater better services when users review services obtained from the application.
Search Option
Search options are an integral addition. They allow consumers to search and filter as they can browse the grocery application marketplace as per their requirement. The search function also helps the app curate & personalize app usage by every user.
Delivery Tracking
Delivery tracking is a nifty feature to add for both customers and vendors; it allows both parties to track the delivery progress of the order in real-time. Customers gain trust in the services, and vendors enjoy accountability and service fulfilment.
Order Management
The order management module allows users to track the items added to the virtual, shopping cart, and the quantity and pricing of the same. Removing and adding items, adding out-of-stock items to wish lists are some of the benefits that users enjoy here.
Multiple Payment Options
Digital payment option provides viable alternatives to cash payments, such as debit/credit card payment, or digital wallet payment. It makes consumers more likely to indulge in On-demand grocery shopping due to the payment flexibility. It also encourages contactless delivery.
Schedule Delivery
Scheduled delivery options provided by grocery delivery apps like Instacart, allow customers to issue orders at a time that is convenient for them. It also allows vendors to segregate deliveries into predetermined time-slots, reduce service rush, and set expectations.
Menu/Items in Stock
Menus/Items in stock offer users a systematic and filtered means to avail the vendor inventory, so they can browse precisely for the items they specifically need. Menus do not point to items alone but their pricing and product description as well.
List of Stores
It allows customers to search independently for stores that are selling the items needed. Stores can be made available to customers by pinpointing their location and geographic proximity to the users registered on the grocery app.
Admin Panel Features
Every grocery delivery application must feature robust functions that allow administrators to manoeuvre the vendor store accounts and their interactions with customers. These features are beneficial for maintaining service standards as per the expectations set for customers.
Dashboard
The dashboard is a single access point for overseeing order management, inventory management, and payment collections. It aggregates all ongoing orders from customers and manages functions for the orders with reminders and tracking facilities.
Allocation of Orders
This module helps the admin streamline the delivery process flow so that the right order is connected to the right vendor. It also helps retain managerial supervision of the order, in adherence to service expectations and standards.
Manage Payments
The payment management module allows admins to peruse documented transaction information such as order value, payment method, transaction ID, date & time, etc. and thereby doubles as a digital ledger for grocery vendorship admins.
Assign Managers
Admins can delegate specific orders to managers in the event it requires an intervention. This can be utilized for intervening in order disputes, payment issues, delivery delays, expectation and quality assurance failures, etc.
Inventory Management
Inventory management is the one-stop panel for admins to add, remove, and edit inventory as per store availability. It allows them to keep track of the stock of items in the inventory, and update it accordingly for reflection on the customer end.
Manage Customers
The customer management module is another nifty panel that allows admins to oversee their entire customer-base and its history, including order details such as date, time, ordered items, and payment information details also.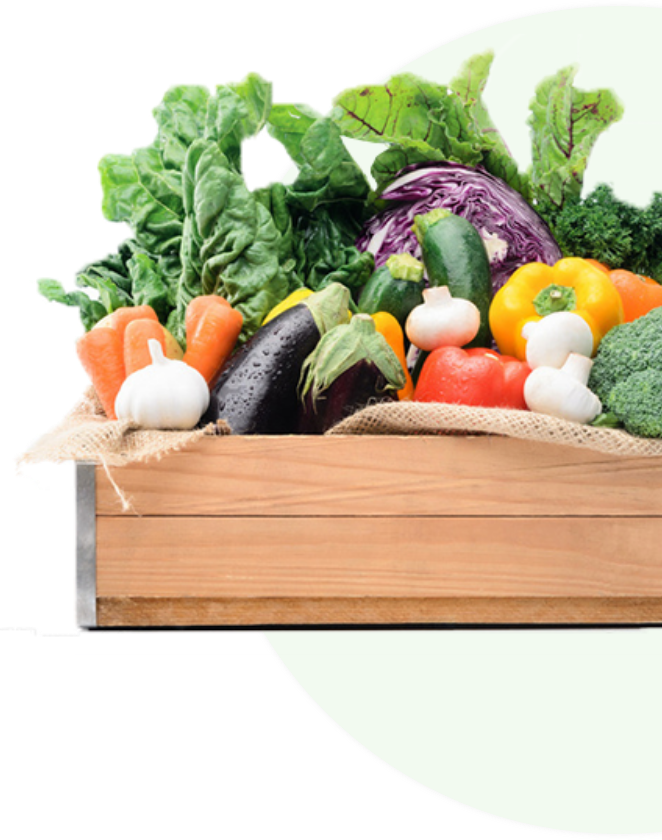 Store Manager Features
The store managers for every individual grocery vendor store on the app must also enjoy a unique user account that allows them to cater services to the consumers using the grocery delivery app. The most important features for that role include: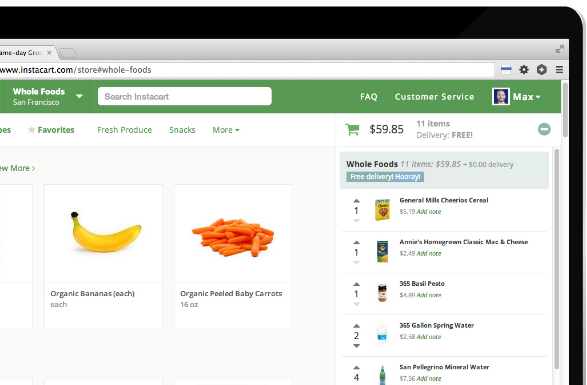 Order Management

Inventory Management

Accept/Reject Order

Payment Management

Help & Support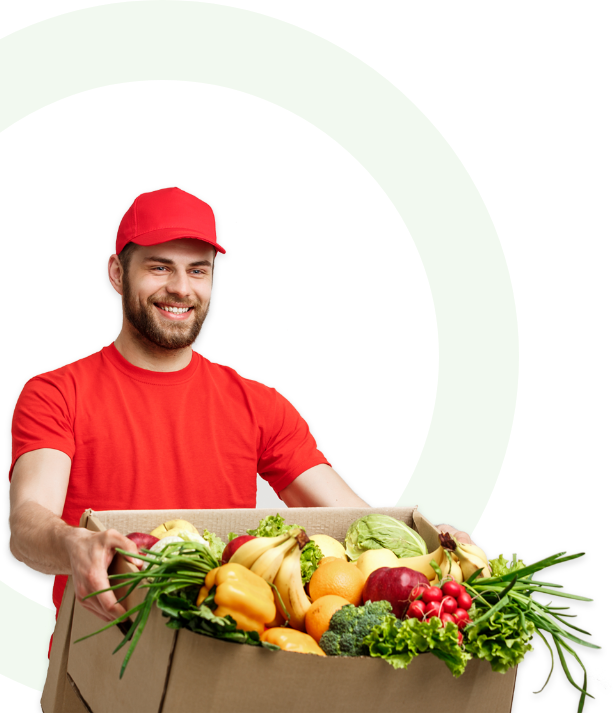 Extended Features to be Included in Grocery Mobile Application
The following features are considered as extended features, but are recommended as a must-have for any grocery mobile application that hopes to follow in Instacart's footsteps in terms of service quality and customer support.
Login with Social Networking handles

Alternative Login Options

Call & Chat support

Voice Recognition

Add A Chatbot

Ratings & Reviews
Technology Stack
It is extremely crucial for a business's planning to launch an On-demand grocery retail app to choose the right technology stack for OS-specific, native, and cross-platform functionalities. In this regard, WebClues recommends the following tech stacks for respective OS platforms.
For
Android

Development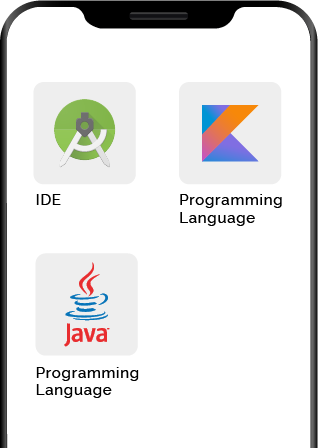 For
Back-end

Development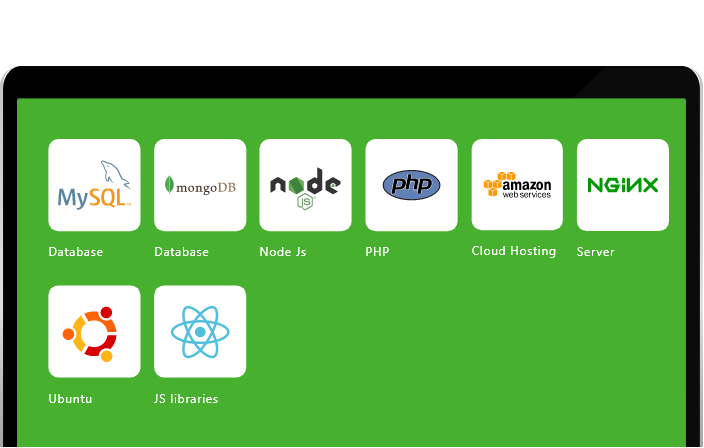 For
iOS

Development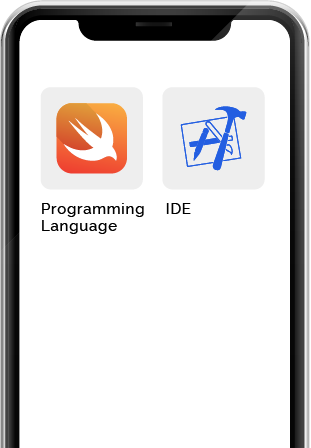 How To Monetize An On-Demand Grocery Delivery App
Monetizing a necessary service such as grocery retail for an On-demand business model is not rocket science. It requires digitization of the traditional grocery market and the expectations that both vendors and consumers have from it in the following four aspects.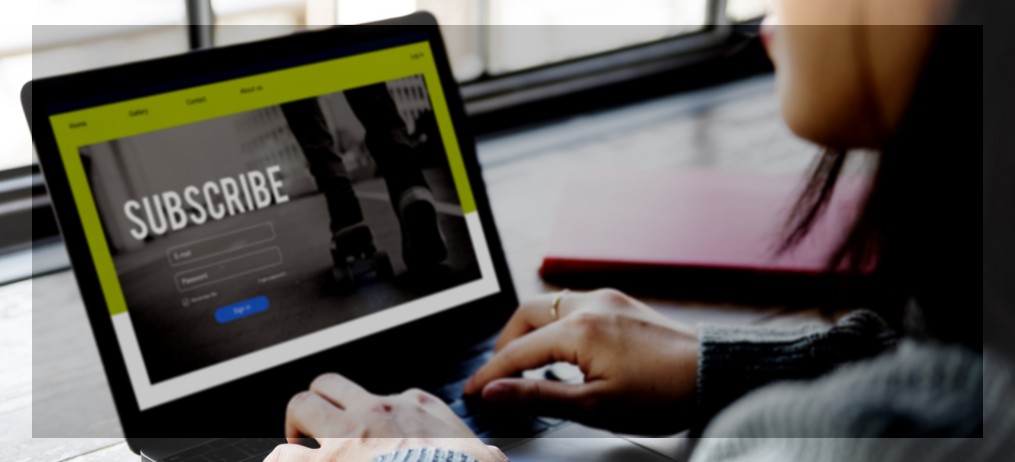 01
Subscriptions Model
Telemedicine and on-demand healthcare are necessary services that a large percentage of the smartphone users across the world rely on nowadays, especially the millennials.The free grocery app subscription entitles users to basic services such as browsing and ordering. A premium subscription-based model offers exclusive privileges to registered users such as free delivery, priority delivery slots, etc. in lieu of a nominal fee.
02
Commission Model
The commission model is reserved for the vendor users. The app administration may levy independent commission rates by items, or scale of vendor business as suitable for the profitability of the grocery app service. Every time a vendor receives an order, a commission fee is charged by the application; this revenue is charged in lieu of quality assured, recognized platform for the vendor to showcase and sell.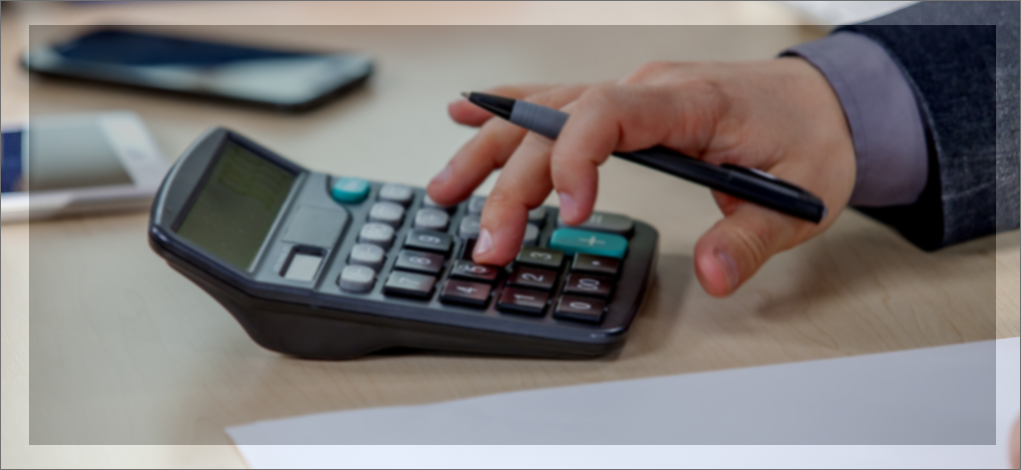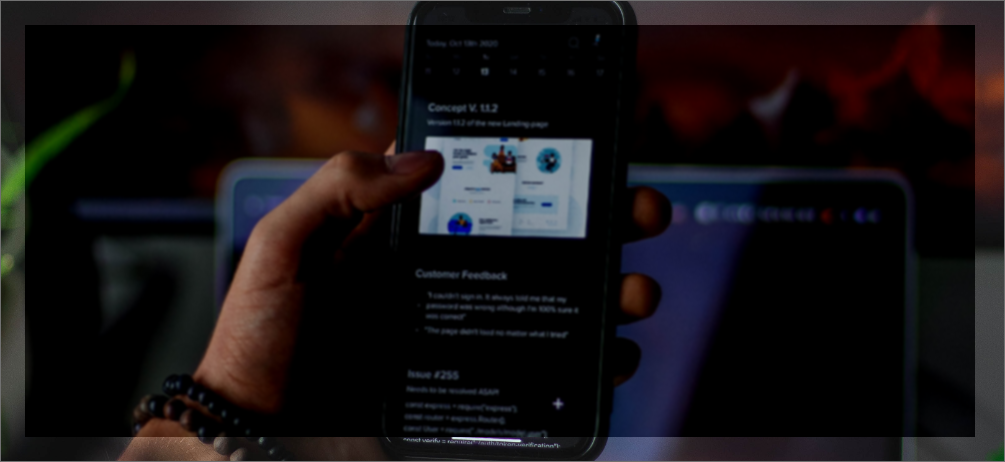 03
Advertisement Model
Another essential aspect of profit-generation from On-demand grocery apps is to abide by the subscription model which allows brands to market their products, announce offers, and point to franchise stores based on consumer target demographic. Digital advertising and marketing has innovated in leaps and bounds in the past decades, redefining how brands can carry out target marketing without shelling out a fortune for a product campaign.
04
Fulfilment and Shipping Fees
On-demand grocery delivery applications are fulfilling a critical void by acting as an intermediary between vendors and customers. In lieu of the service, the quality assurance, delivery fulfilment, etc., it is applicable to charge some revenue for order fulfilment and shipping. App-based grocery delivery services as a standard charge both the non-subscribed customers and the vendor who is looking to avail a delivery service to deliver products to their clientele.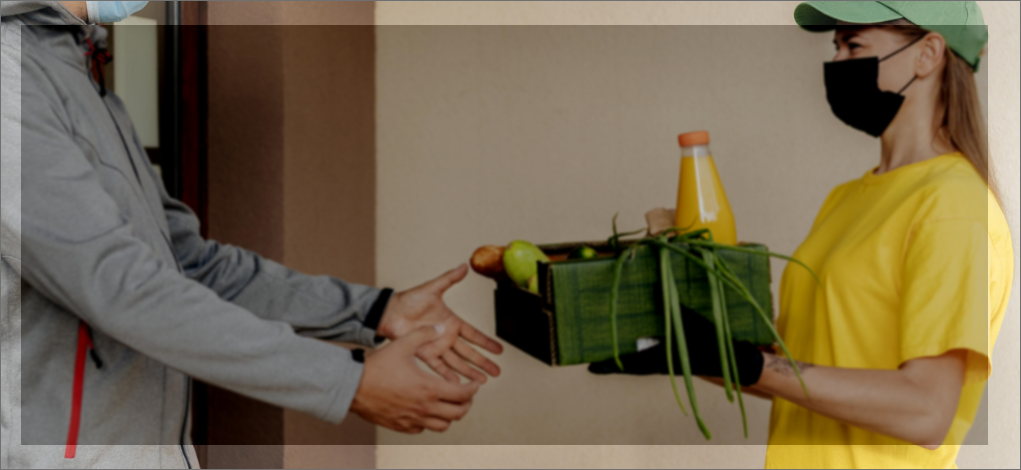 We are a CMMI level 5 certified company
Our innovative process, technological improvements, and relentless commitment to delivering the finest quality of services to our clients have made us earn this authoritative certification.
Top Market Players
The On-demand market is a fast growing one and as mentioned before, there are many established brands who are clinching the top ranks in the grocery industry with their premium-grade services. Some the most established names are:

BigBasket
Bigbasket is the Numero Uno player in the On-demand grocery and household retail business. They catalogue everything you can imagine, be it cutlery and crockery, green produce or cleaning products and even cosmetics. The brand enjoys the lion's share of the On-demand grocery retail market by cataloguing a range of products that cater to a diverse demographic.

Grofers
The competitor fast on the heels of Bigbasket, is Grofers. Found in 2013, in a short span of time, Grofers amassed a large following thanks to its Indian brand-first approach to the grocery market. Grofers had already sought a whopping $535.5 million from investors in 2018. They also acquired local grocery service app MyGreenBox, and urban logistics startup Townrush.

Amazon Prime Now
As obvious, Prime Now is the grocery retail On-demand service provided by eCommerce giant Amazon. The service is available in India, US, UK, and some European nations. Amazon Prime Now's fee-based premium subscription and delivery model has helped drive their vendorship and profitability numbers in all the national grocery markets.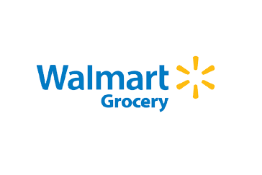 Walmart Grocery Delivery
Walmart is one of the oldest names in commercial retail for grocery and household items. They have established a firm footing in the On-demand grocery app service sector; thanks to their brand familiarity and revenue model. Consumers are more likely to rely on vendors who are synonymous with a household name like Walmart.
Multiple Ways To Sell In Grocery Delivery App
The phrase 'On-demand grocery application' is a blanket term for various types of online grocery retail eCommerce. Brands planning to venture into this sector must identify which of these following categories define their app service.

#01
Mobile Commerce
Mobile eCommerce is the category befitting On-demand grocery applications that are launched by grocery brands themselves. It is specifically meant to serve as a digital store for the brand's own produce and products made available on demand.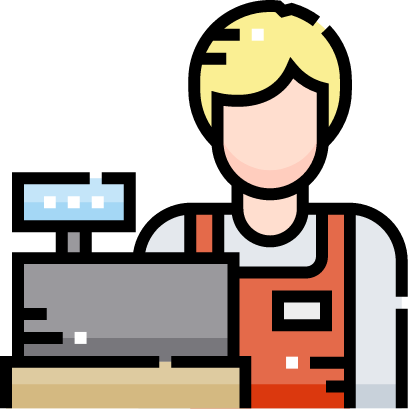 #02
Grocery Marketplace
A grocery marketplace serves as a literal online marketplace, as multiple vendors register with the On-demand application service to showcase their grocery and other miscellaneous inventory to consumers, rather than operating an independent digital store.

#03
Individual Supermarket Grocery App
A supermarket in the traditional sense serves as a market for a diverse mix of product types, ranging from green-grocery produce to fashion, tech to children's toys. An individual supermarket facilitates such a virtual departmental store on demand.

#04
Wholesale Grocery Platform
As conveyed by the name, wholesale grocery platforms are targeted at wholesale grocery buyers who buy products of various categories at wholesale rates and numbers, to sell them at their own digital and/or physical stores at a mark-up price.
Projects Done by Us
At WebClues Infotech, we are proud to share a diverse portfolio of projects developed and deployed by us for clients who hail from different industrial sectors.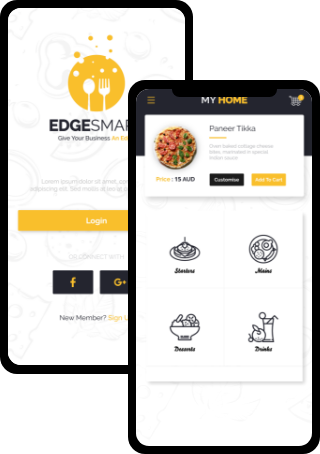 Edge Smart
Edge Smart is a food delivery app that connects users to a particular restaurant and allows them to review items on the menu, their pricing, table booking, and other offers in one place. It creates a direct line of communication between customers & restaurant owners.
Which Industries Are Benefiting From Online Apps?
On-demand transportation gives us a novel alternative to booking or hailing cabs physically. Now, we can book rides for trips of any length thanks to apps like, Ola, Uber, Rapido, etc. Also, features like GPRS, route tracking, and digital payment are changing the face of how transportation works.
Healthcare
On-demand healthcare applications are catering refined medical consultation, diagnostics, and prescription medicine delivery assistance to even the most remote locations, thereby helping save lives and driving pharmaceutical and medical business engagement.
Food
On-demand food delivery applications have simplified meal orders for the population on-the-go, or with no time to cook; and, also helped customers experience diverse, exquisite cuisine from the comfort of their home.
Entertainment
On-demand/OTT digital entertainment platforms have found patrons in millions, globally. Digital entertainment is a multi-billion industry serving as a budget-friendly platform for creative houses to release their product for consumers and enjoy them at ease.
Delivery
On-demand delivery services are prepared to assist you with the deliverance of anything from furniture, to electronics, and even gifting items. They are an excellent alternative to packing and moving services, offering better rates and quality adherence.
Personal Care
On-demand personal care apps provide health, diet, exercise, skin-care, and well-being related services, guidances, and tips to users. The On-demand model allows personal care services to cater personalized, self-care service to users via omnipresent mobile applications.
Transportation
On-demand transportation gives us a novel alternative to booking or hailing cabs physically. Thanks to apps like Ola, Uber, etc. now we can book rides for trips of any length in few clicks. Also, features like geo-location pinpointing, route tracking, and digital payment has changed the face of transportation.
What Our Clients Have To Say
We've helped many clients globally to solve complex business problems with our developed mobile app solutions. Our collaboration with clients results in a long-term partnership. Check what they have to say about the services they have received from us.
USA
Blockchain Solution
CEO
FAQ's
We have noticed that most of our clients looking for expert mobile app development solutions have similar questions to ask. To answer their queries, we have put together a list of FAQs answered by our experienced team experts.
Cutting edge technological frameworks are the backbone of an MVP version in an On-demand grocery app. It should have a pricing model that gives it a competitive edge over existing, big players in the market. Digital payment and geo-location tracking are also a must. The feedback section is a must so your customers can pin-point and helps prioritize what you need in a full-fledged version. Nuances like push notifications, favorites, ratings, etc. are recommended but not a must in the MVP version.
Popularizing your app is a multi-step procedure. Introduce the app to your web content and pontificate it with SEO keywords for SERPs. Social media ads, email marketing is also necessary. Lastly, App Store Optimization is also required, which is essentially the same as SEO but from an Application Download Directory context. But, foremost of all your app needs to have native versions for multiple platforms or PWA versions that have multi-platform support.
All On-demand grocery retail apps must comprise the basic features we have cited above for every user role for this kind of application. However, extended features go the extra mile to make the process easier, innovative, and rewarding for your customers. These embellishments go a long way to offer your On-demand grocery retail app a competitive edge over competing brands and boost customer retention.
Indeed. We take immense pride in assisting our esteemed clients with the upscaling of their service applications as their business grows, and it's all the more special if we are able to cater to the end-to-end development and updating your app through its journey. We can help you scale up your service features & functions, frontend, backend, storage, platform, and build support, etc. as per your On-demand grocery retail service goals.