About
eLearning is the best by-product of the digital revolution that has completely transformed the way learning is imparted to learners. The age-old traditional chalk and board method of teaching have been replaced by eLearning, making it simpler, easier, and more effective for both learners and trainers. WebClues Infotech has embraced and integrated this technology within the app solutions and has assisted various brands, educational bodies, and institutions to bring a remarkable change in how the content is accessed, consumed, discussed, and shared online.
Revolutionize the online learning experience with "WebClues Academy" App
WebClues Academy is the education online learning platform that connects students, teachers, and education institutions with a unique learning experience. The app offers learners a safe environment to learn and excel in their skills using features like Live Lectures, Reminders, Custom test assessments, etc. If you would like to know about our online learning platforms in a bit more detail, watch the video.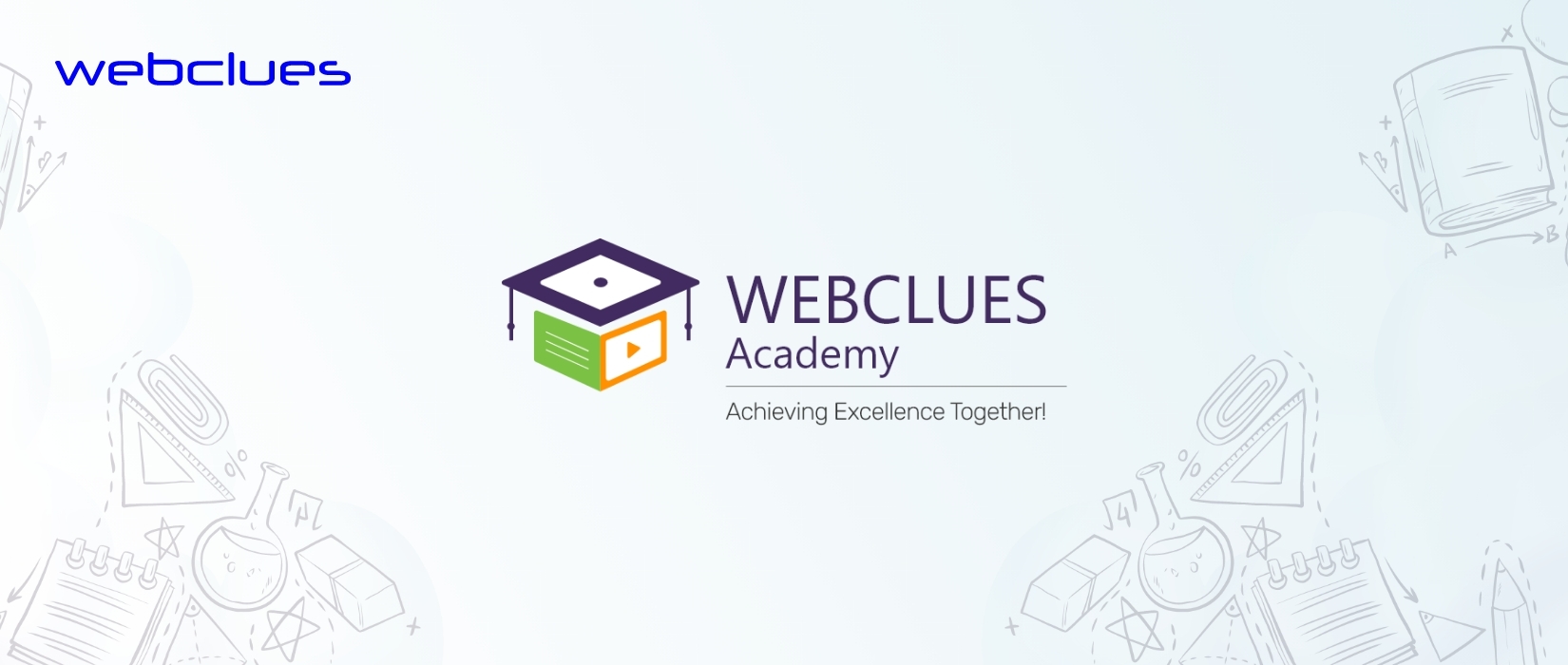 E-Learning platform is redefining the future of learning by helping individuals to reach their goals and pursue their dreams by providing a customizable learning environment. Also, creating opportunities for learners and instructors to practice their own individual learning styles!
Udemy
Udemy is one of the most popular and well-known online learning platforms in the world. It is developed with the intention of providing an ability to learn new things to people who would otherwise not necessarily have the means of reaching the desired education. There are more than 100 categories and subcategories of courses on Udemy, ranging from web development to foreign languages. Udemy's library of courses dwarfs any of its video learning competitors.
Lynda
Lynda Online Learning inspires anyone to learn the latest software, creative, and business skills. It gives users of any skill level bite-size tutorials and comprehensive courses on hundreds of topics. Lynda Online Learning encourages personalized & self-paced learning. It gives cost-effective access to great content plus courses offered in the following languages: English, French, German, Japanese, Spanish, Mandarin, and Portuguese - Onsite or offsite.
Lynda
(Advantages)
Lynda provides a platform for students and learners to learn software, creative, and business skills that help in achieving personal and professional goals. The platform of this app is filled with unlimited resources helping users to access a vast subscription library of high quality, current, and engaging video tutorials taught by great teachers who are also working professionals. Users can get more than 5,000 short online courses and they get endless opportunities to master the art or any technical skill to build their career with a professional benchmark set of success.
Udemy
(Advantages)
Udemy is undoubtedly a leading global marketplace for teaching and learning, connecting millions of students to the skills they need to succeed further. It provides a platform for students to learn, develop new skills, and explore numerous different hobbies while improving their skills. On the other hand, instructors get the opportunity to share their knowledge with students and earn money online. The trainers who wish to start creating and sharing paid courses can also get support from the platform. It offers time-efficient content that allows users to learn in real-time and gain more value from rich content.
Udemy
(Bottom line)
Udemy opens a pool of opportunities for learners, where they can stay engaged and learn most out of the offered services. They have an impactful niche for content sites, course quality checklist feature, and assignment sharing capability. With more than 10,000 instructors globally, over 1,000 new courses are added each month.
Lynda
(Bottom line)
Lynda offers a huge Online Training Library which is evolving at a faster speed. It is a one-stop-shop for more than 56,834 tutorials and 923 different courses--all organized properly by instructor, software, and subject. Learners can also test out the quality of tutorials before they actually sign up, as 10 percent of tutorials are free to try.
Business Model Of e-Learning Platforms
The eLearning industry has seen tremendous growth in recent years, and businesses operating in this space have adopted various business models to capitalize on this trend. From traditional B2C models to more complex B2B models, eLearning platforms have found innovative ways to monetize their offerings and meet the diverse needs of their customers. Understanding the business models adopted by eLearning platforms is crucial for anyone looking to enter this market or for businesses looking to evolve and grow.
01.
AVOD i.e. Advertising Video-on-demand
It is the most common and basic method of monetization which provides ad-based video on demand that is free to its consumers. It brings money when viewers view the ads and it is a replacement for in-video advertisements or promotions on the pages that host the videos. The money to be made with AVOD depends on how many people had the chance to view the content as it brings great traction for the app monetization strategy.
02.
Monthly Subscription
Another approach to monetizing your education platform is to implement a subscription model. Using this model, you can charge a normal monthly fee in return for access to a content video, audio, text library. Individuals will have full access to the material by subscribing to a certain recurring fee. Depending on how you distribute your content, subscribers will be charged monthly or yearly fees.
03.
Affiliate
In the e-learning environment, an affiliate program is seen as a good monetization strategy. An affiliate program is a mode of revenue channel between the advertiser, publisher, and the customer. The affiliate receives a commission through the traffic he sends on the merchant's web site. Here, the money rolls-in as a commission which is earned by setting up links that will redirect the traffic to partnered websites.
04.
Corporate eLearning
Not only individuals but professional teams can also gain the skills from the e-learning website. Here the corporate brands association helps in getting the offer a specific subscription plan under which corporate teams can get access to the classes. Users get to have a personalized learning experience by having the power to choose which content to learn.
05.
Donations
Setting up a donation button to let donors sponsor or contribute to expanding the eLearning solution, is another way to monetize your app solution. In donation monetization, users don't get access to the content they donate for rather they fund for the content to be produced or made if they are interested in it. Individuals can contribute to help learning platforms continue providing e-learning services.
Important Features
With growing competition how do you ensure your business stands out? Having the right set of online learning features are essential for a successful eLearning app solution. The below-listed features are best for great user experience & successful conversions:
Chat
Helps learners and trainers to connect with each other through chat functionality
Video/Audio Call
It helps both learners and teachers to get immersive user experience with audio and video call feature
Multi Language Support
Help users gain knowledge in the preferred language through online mode
Multi Device Support
Switch multiple devices from smartphones to computers and explore the courses as per the convenience
Payment Gateway
This feature is used for convenient and faster online payment
Reporting and Data Analysis
Enhance the role of students and instructors by collecting real-time data
Key Features
To build an eLearning solution like Udemy, a few key features must be considered. Here is a synopsis of those features to help in creating the best solution.

Certificate of Completion
Udemy lets different courses award certificates of completion. This helps to create a value of the specific skill learned by users. It also brings the credibility of the selected course and provides a reason for the learners to purchase it further.

Gain Student Reviews & Ratings
Before buying any course students must get the option to check the past students' reviews and experience on the same course. It will help your portal to create an unbiased opinion and helps you improve your services as well.

Test Drive Courses
Many courses offer a free preview of one lesson. This allows students to view the courses risk-free if they are not entirely sure about it and make an informed purchase.

Free or Low Price Tuition
With Udemy, students get almost 10% of courses free, and the rest of the courses are generally priced under $200. However, some courses may cost up to $500 - $1000 but that is an exception.

Instructors with Professional Knowledge
The app portal must provide a range of trainers who have considerable experience with the subject or skills they are teaching. You can add the details of instructors' qualifications, experience, and any testimonial to create an authentic approach for the learners.

Instant & Lifetime Access
On enrolling, students must get immediate access to the courses they have chosen. Once a course taken can be retaken or reviewed a limitless number of times without paying any additional cost. This helps your platform to create value for the money and provide the material regardless of any limits.

Dashboard
This feature allows instructors, course creators, and trainers to keep a count of the modules uploaded, students enrolled, revenue generated, and other activities so that the right information is circulated at each stage.

30-day Money-Back Guarantee
In any case, if students prefer not to pursue a course, they must get a first 30 days free trial following enrollment and a full 100 percent return of the tuition fees. With this course marketing functionality, students get resources as per their expectations and within budget.

Accessibility Across Devices
It allows courses to be viewed on desktop and portable computers, as well as tablets and smartphones. Simply, courses are accessible across multiple connected devices, allowing students to gain knowledge without any limitation of device compatibility.

No Specific Prequalification for Course Subscription
Students get the option to join any course of their interest, without any eligibility criteria. They don't have to clear any test to enroll in any course, but it depends on their requirements and the passion, to pick any course of their interest. This gives the Udemy platform a free-hand to gain the attention of wider user-base.
Other Players in eLearning Industry
There are many key players in the eLearning industry helping students to learn the skills efficiently. Check out some of the latest players in the game helping learners to get more than speed and convenience in their learning capabilities.

Khan Academy
It offers free lessons in math, science, and humanities from kindergarten until the early years of college. Students can use the exercises, quizzes, and instructional videos to learn and master skills.

Toppr
Toppr helps students measure how much syllabus they have covered. Instant feedback reports and strength/weakness analysis decide their next course of action successfully.

Brilliant
Brilliant creates a communication bridge between individual users and business enterprises that helps them to learn the skills required to go beyond the limit and explore what waits in the future.

ExtraMarks
ExtraMarks makes learning visual and creates an effective simplified animated representation of textbook concepts. It becomes more memory friendly and helps in faster and engaging learning.

Coursera
Coursera is one of the few platforms that provide certification and degree courses from top universities. Also, courses are with the specialized package to be paid on a subscription model, costing between $39 and $79 per month.

edX
edX professional education courses are designed to provide working professionals with the ability to advance their skill-sets and careers without disrupting their busy schedules.
We are a CMMI level 5 certified company
Our innovative process, technological improvements, and relentless commitment to delivering the finest quality of services to our clients have made us earn this authoritative certification.
The Three Main Panels For any e-Learning Website/App
For an eLearning platform, there is an integration of three major panels, without which the existence of the platform is not possible. These 3 panels are: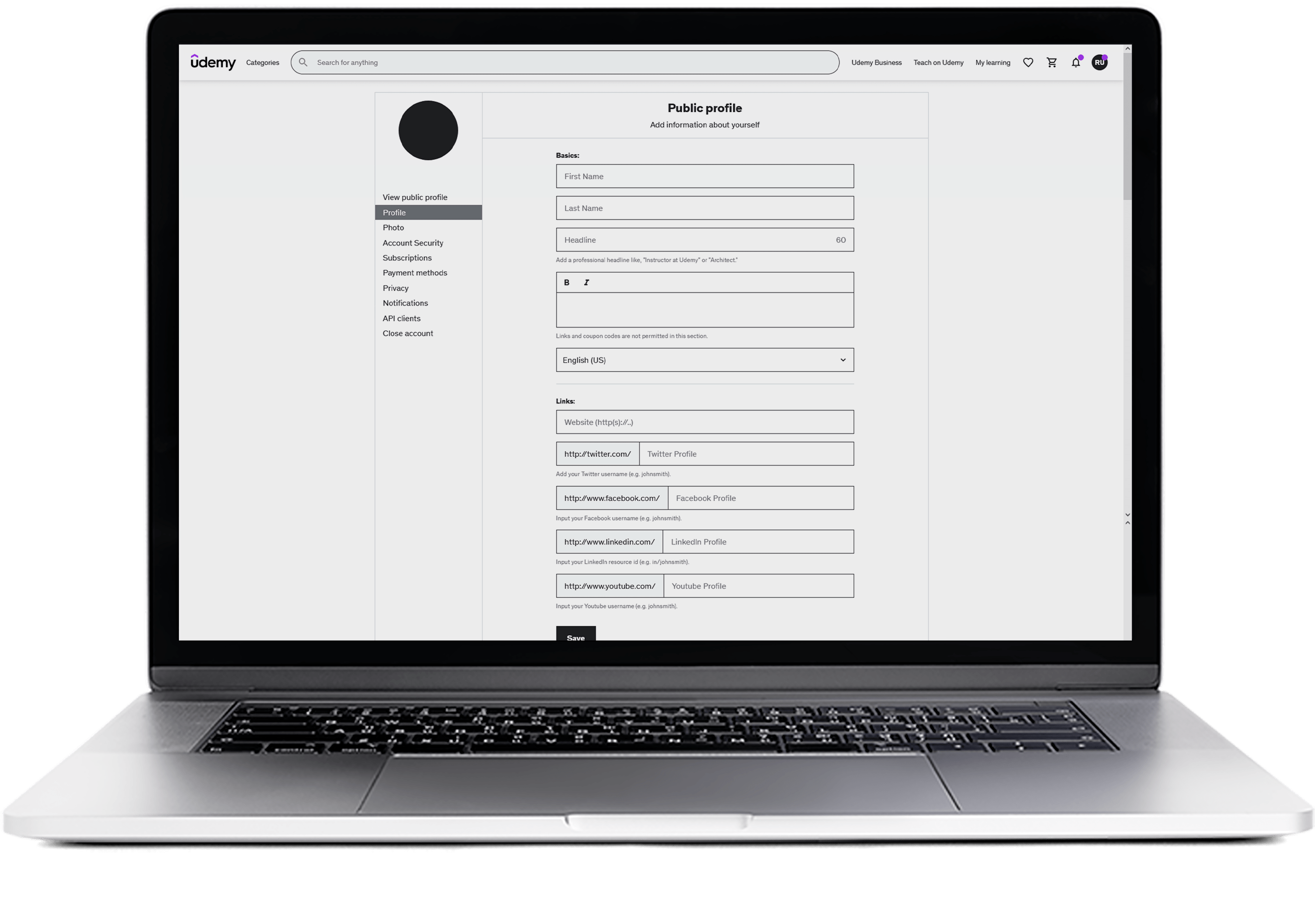 User Panel
This is also called as the student panel, and the whole business model revolves around it. In this panel, the user is the student who needs to register to the app by entering relevant personal information. Then they have to select the required course. A student can subscribe to multiple courses and pay for each one of them. The course material and notes remain within the app platform. Also, users can set up their profiles and edit the details as per their needs.
Tutor Panel
This panel works best for the teachers, where they can change and upload the content as per the need. Here, tutors can sign up to the app and upload and sell their own designed courses to the students. They also have their own profiles or dashboard to track the progress of every activity and interact with every subscribed student.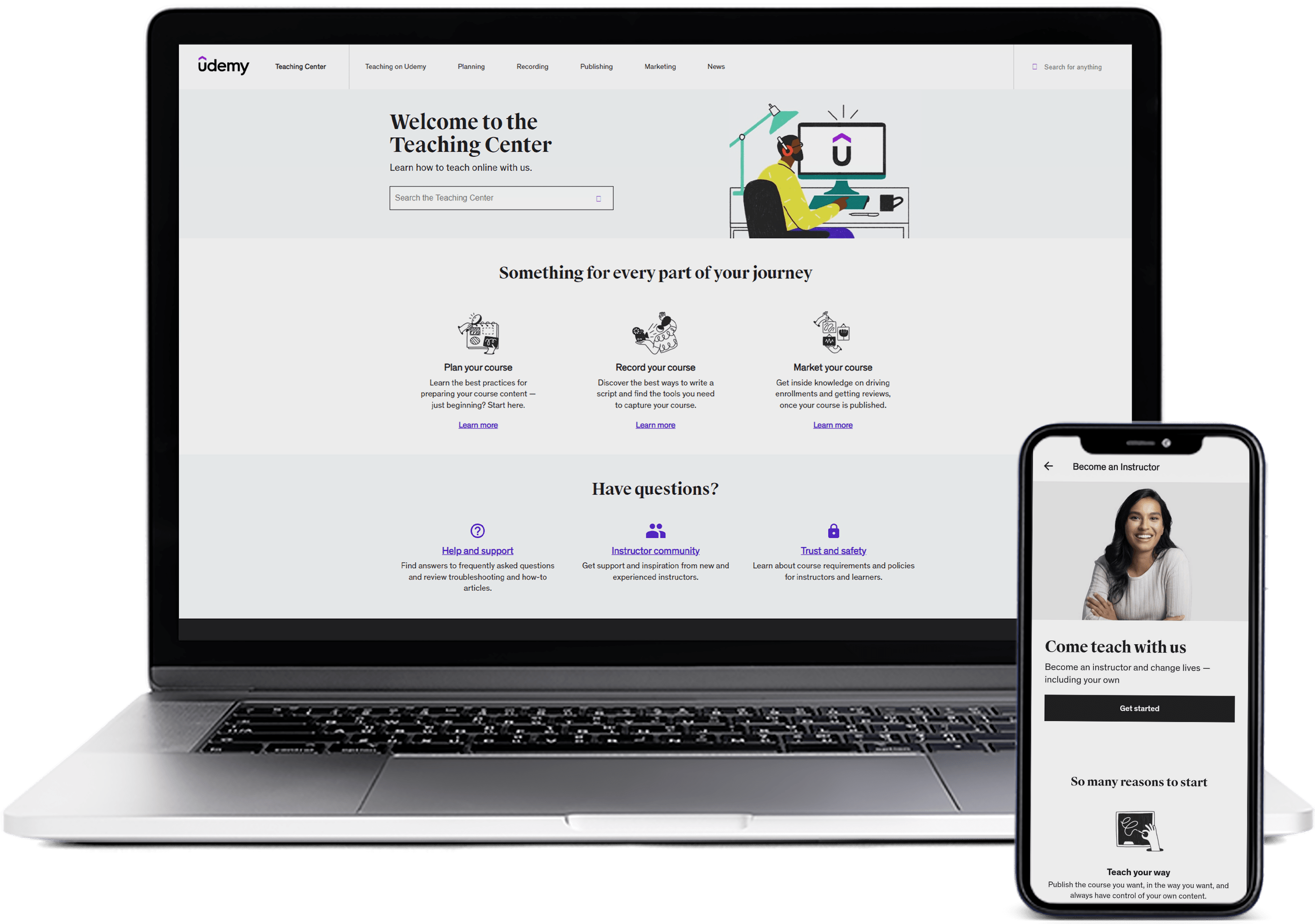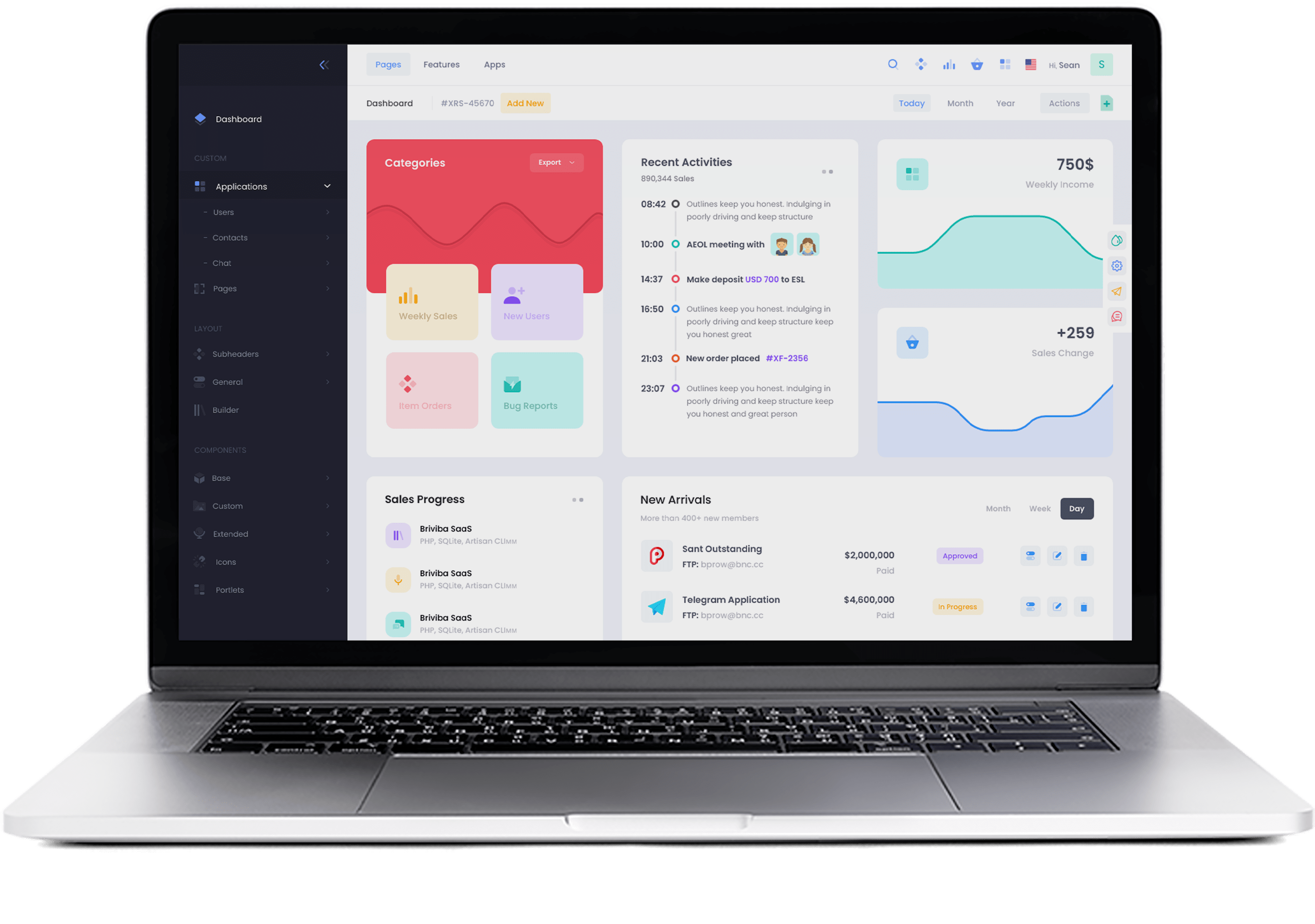 Admin Panel
An admin panel has control over every activity on the app. The admin can manage all other panels like tutor, user, and view statistics like overall income, current active users & courses, etc. Admin also has the option to remove and suspend any users if they are found violating terms of use of the e-learning applications.
Stats- A Round-up
It's widely expected that the eLearning industry will continue to grow in the coming years due to increasing demand for convenient and flexible learning opportunities. In recent years, the adoption of eLearning has been driven by advancements in technology and increasing access to the internet, and this trend is expected to continue. According to various reports, the global eLearning market size was valued at around US$169 billion in 2020 and is expected to grow at a compound annual growth rate (CAGR) of around 7.5% from 2021 to 2028. These projections indicate that the number of eLearning users will likely increase significantly in the coming years.

From a Valuation of $197 Billion in 2020, the Global E-Learning Market is Poised to Skyrocket to $840 Billion by 2030

By 2023, the Global E-Learning Community is Projected to Soar to 8 Billion Users

The US e-learning market could grow by $12.81 billion between 2020 and 2024
Technology Stack for the App
An eLearning portal requires a comprehensive technology stack to operate seamlessly across web and mobile platforms. To ensure that the portal functions as desired, several back-end and front-end frameworks and languages must be incorporated. To give you an insight into the technologies required for the development of an eLearning portal, here is a quick overview.
For Android
Development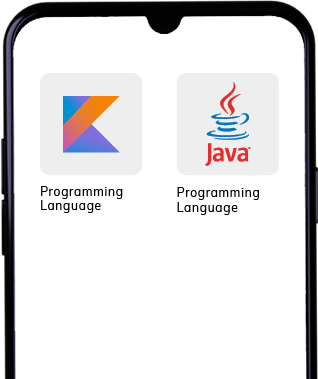 For Back-end
Development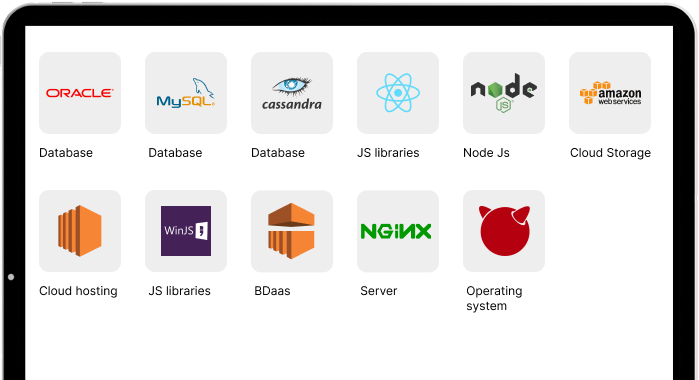 For iOS
Development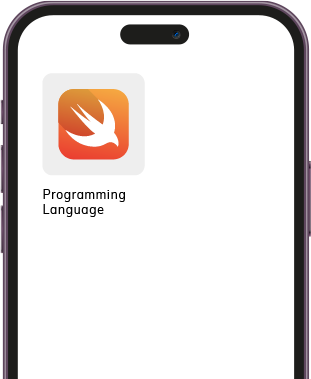 Final Thoughts
Udemy and Lynda are all very effective online learning platforms offering a wide variety of learning options. With their powerful advantages, both platforms have let eLearning to drive more interest than ever and uphill users' interest from now on.

Udemy ensures to help users expand their knowledge and skill development, by connecting students all over the world to the best trainers & instructors.

Lynda lets learners achieve personal and professional goals; it offers flexible, cost-effective group memberships for the business, school, or government organization.
Industries that are Driving Gig Economy
The Gig-economy has opened a door of opportunities not just for education, but there are different industries as well which are taking the benefits out of it.
HEALTHCARE
With the introduction of on-demand services in Healthcare; now it is easier to single-handedly deal and resolve the healthcare issues, without a fail. You can order medicines, book diagnostics tests, book doctors' appointments, and collect reports on the go.
FOOD
The food delivery market has benefitted hugely from the on-demand services, as it allows users to order from their favorite restaurant and get their food at their door-step. This helps restaurants to increase their revenue and gain customer experiences.
ENTERTAINMENT
When it comes to booking tickets of movies or events, on-demand apps come handy. They help users to get them their required services at just one touch of their mobile phones. This helps in increasing brand recognition, business revenue, and user engagement at the same time.
DELIVERY
The success of on-demand services and eLearning go hand in hand. With the help of on-demand apps, now businesses can empower users and retailers to buy and sell almost everything online.
Professional services
The professional services have gained the maximum benefits from the on-demand services, as it allows users to hire professionals for all their household works or any work in general.
TRANSPORTATION
The transportation sector owns a lot to the on-demand economy, as it allows users to book a cab or any other forms of transportation by making a few taps on their smartphones.
Websites/Apps Built By WebClues Infotech
WebClues Infotech has skillfully designed and developed successful website/app solutions for established enterprises. Catch a look at some of the websites/apps built by our team of experts.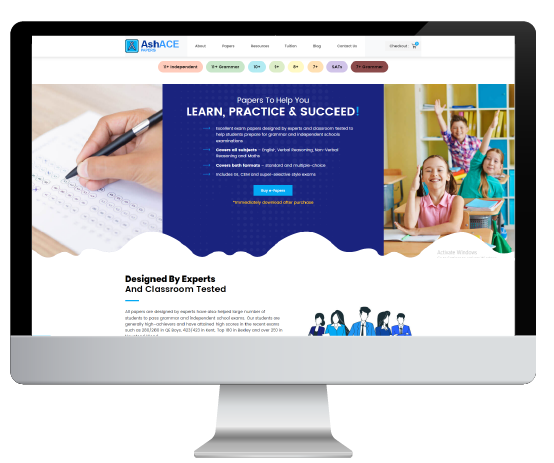 AshACE
The AshACE is the web based platform through which students can search the papers and find their best practice materials. Students can select their standard and respective subject to get model papers and exam materials for their preparation.
Listen From Our Clients
We've helped many clients globally to solve complex business problems with our developed mobile app solutions. Our collaboration with clients results in a long-term partnership. Check what they have to say about the services they have received from us.
Denmark
Marketplace for trading files/tools
Owner & Founder
FAQ's
The cost of the eLearning app solution is based on multiple features and functionalities that can increase the cost to any limit. Thus, your app concept and vision must get clear in front of your development company to give you an accurate app cost.
Yes, there are multiple app monetization models, such as freemium, in-app advertisement, subscription, and others.
The time it takes to develop an eLearning app can vary greatly depending on several factors, including the scope and complexity of the app, the size of the development team, and the technology and tools used.
A basic eLearning app with simple features, such as course content, assessments, and student tracking, can take anywhere from 2 to 4 months to develop. However, a more complex eLearning app with advanced features, such as gamification, virtual and augmented reality, and personalized learning can take anywhere from 4 to 6 months or more. It's also worth noting that the development process can be further impacted by factors such as project scope changes, technical difficulties, and resource availability.