How Much Does It Cost To
Develop Social Networking App Like Instagram?
Why Have An App Like Instagram
The popularity of Instagram has led many businesses to take a plunge into the successful business model on Instagram. Notably, the platform has reached out to a vast number of audiences across the globe, influencing a lot of entrepreneurs and startups to develop their custom Instagram clone app.
With this era belonging to social networking apps, it can be profitable to have a social networking app like Instagram as it comes for your rescue and help your revenue to go quadruple with the strategies practiced for revenue through video ads, sponsored ads, and e-commerce.
What All It Takes To BuildAn App Like Instagram?
You must know that building an Instagram-like app is not an impossible task. However, there are a couple of requirements that must be addressed during the development such as the right combination of resources, efforts, strategies, and skilled team to bring the best outcome.
Authorization

Create & edit profile

Messages

Image customization

Determination of geolocation

View user profiles & follow other users

Personalized feed

Search

Mentions

Analytics

Settings
Instagram As A Messaging App
Instagram is the social media app and the count of users speaks hugely about its success. With the direct message feature, it allows users to share plain text messages, photos or videos, profiles, posts, & locations. Sometimes, not everything necessarily needs to be shared with everybody and if you want to connect more privately with someone than this feature is amazing.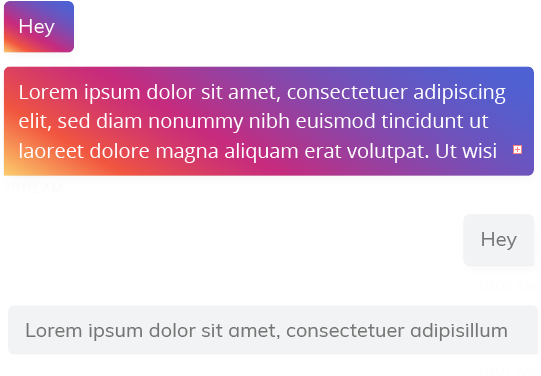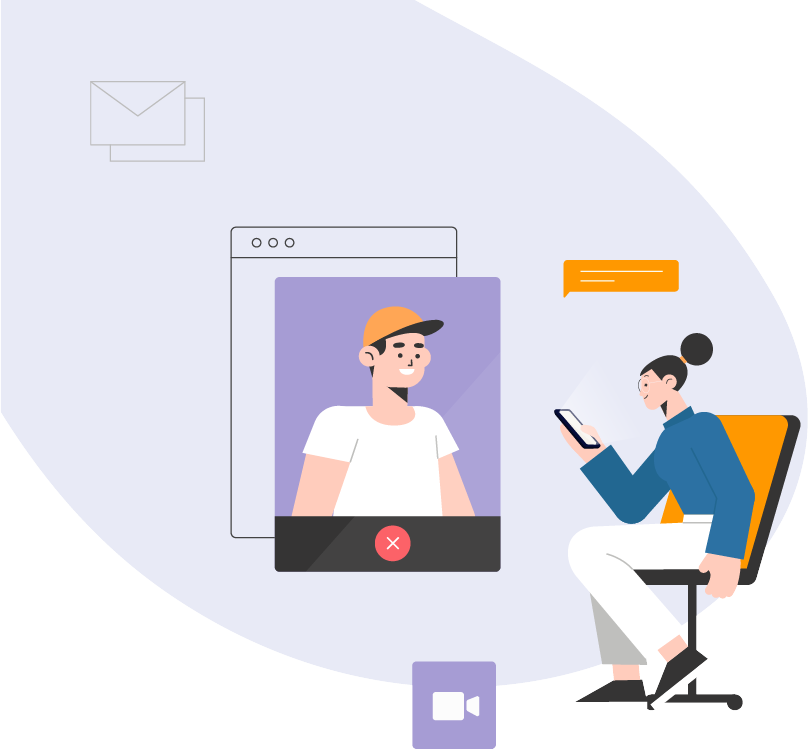 Instagram As A Photo/Video App
Nothing can be more engaging for users than getting indulged into many colorful filters in one place. The new features of Instagram have allowed users to crop the picture, adjust the contrast and brightness, use markers and text in their pictures, or simply play around with the filters.
Instagram As A E-commerce & Business App
The medley of social media and the success of eCommerce have brought the most beautiful aspect into existence which is Social Commerce. The basic functionality of Instagram is to keep users engaged, but at the same time, it helps in creating multiple numbers of opportunities for brands to showcase their products. This allows businesses to get engaged with customers and create an additional source of income other than their apps and websites. Being the owner of the photo-sharing application, you get the best opportunity to earn a commission for every transaction.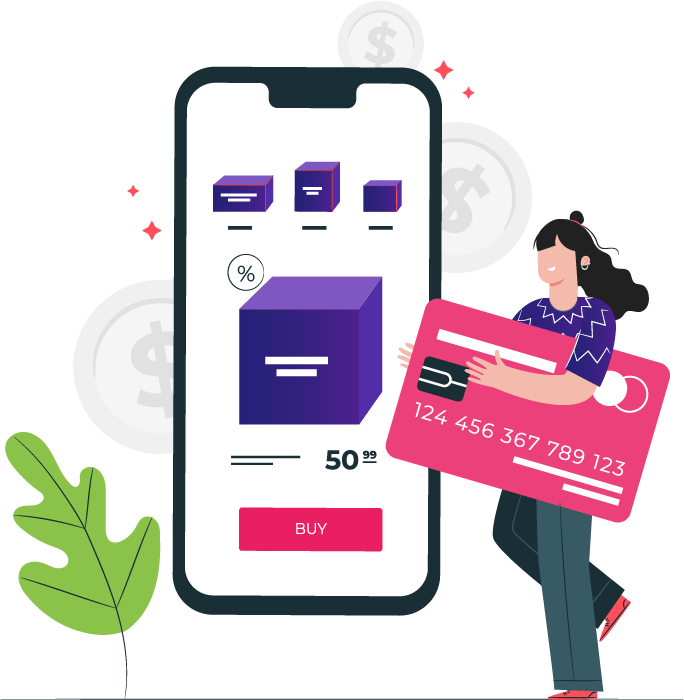 Supported Products By Instagram
Boomerang- helps in creating unexpected and fun short videos that circle back and forth
Layout - Lets the collages to be formed from a set of photos by mixing and editing them
Hyperlapse - triggers the fact to stabilize videos to create time-lapse shoots
IGTV- a long-form vertical video channel that is designed to be longer than Instagram Stories.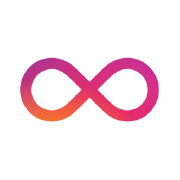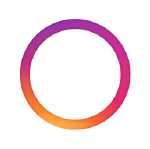 Instagram's Growth Tangent
More than 80 million pictures are posted by Instagram users daily, 3.5 billion pictures get liked in a day, and more than 500 million people use Instagram Stories every day. It is almost impossible to list all events that photo-sharing mobile apps can be used for self-advertising, travel, and whatnot. These Instagram user statistics reveal the current Instagram's audience which is consistently growing.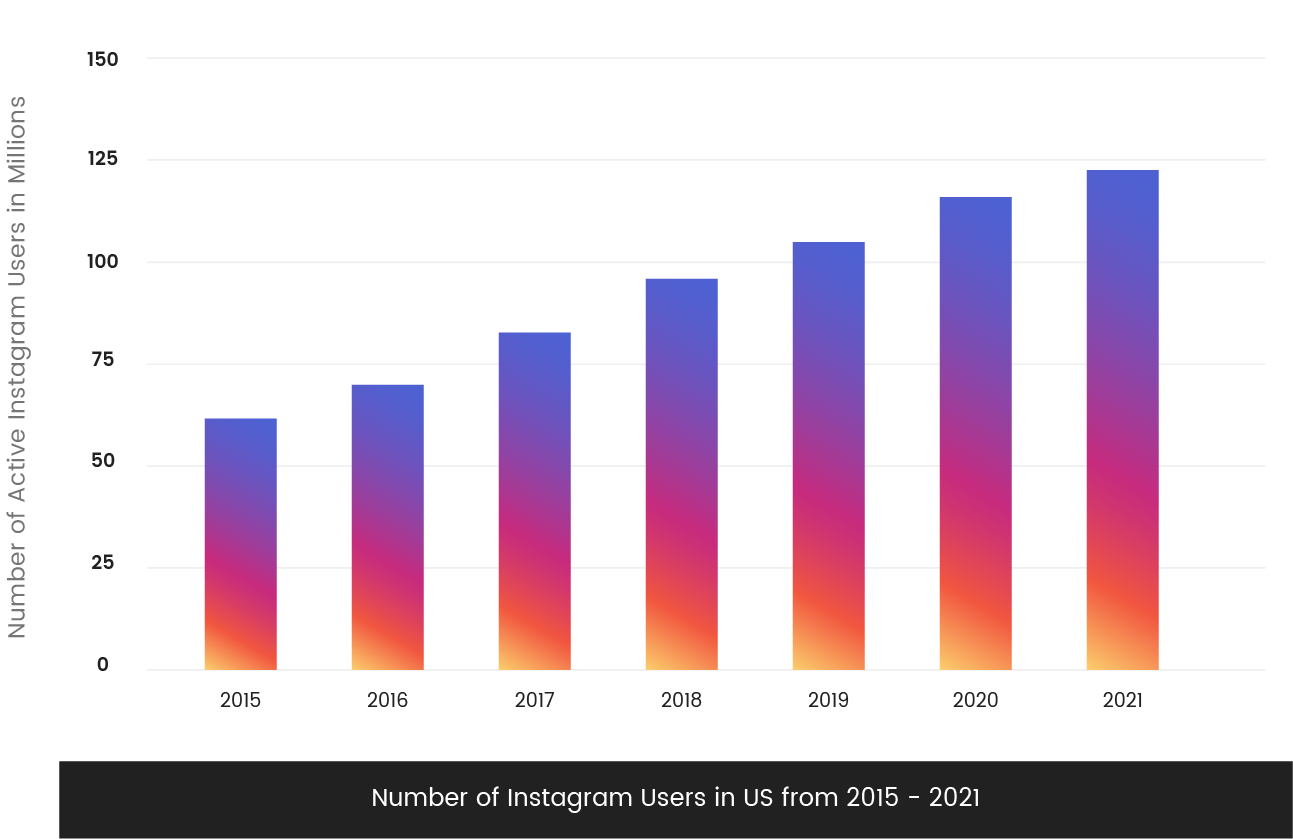 We are a CMMI level 5 certified company
Our innovative process, technological improvements, and relentless commitment to delivering the finest quality of services to our clients have made us earn this authoritative certification.
Instagram's Benefits
Instagram is a free and most preferred photo & video sharing app among mobile users. It is not only a platform for individuals but also for businesses. The major reasons behind the success rate of this app are simple interface, filters, & instant communication medium. You would be surprised to know that besides multiple new features that were seen on Instagram over the last few years, the platform also underwent an array of design changes that were both minor & major. This has allowed businesses to stay glued to its functionality and gain benefits out of it. Some of the extraordinary features have contributed to the success of the app. They are:
01.
Social Login
Social Login option lets users sign up for an app with their social media accounts instead of using their Email id and filling in all details; making it easier for users to register quickly.
02.
Read and Write Comments
Here, users can easily read and write comments on the post. Even, comments can be liked by users
03.
Profile Details
With this very feature, users can quickly find the number of followers, the total number of posts, and the number of people the user is following.
04.
Search Module
This feature allows users to easily search for any desired information within the application. The user can search for a particular account, tags, and places from the search section.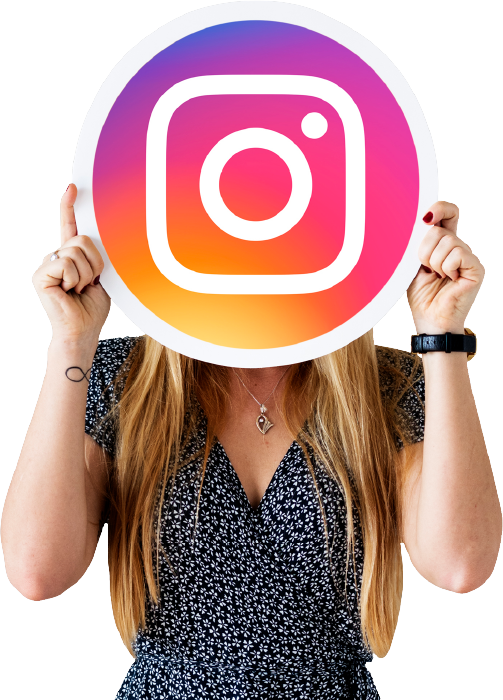 05.
Followers Log
The follower's log is very beneficial for users, as it allows them to get complete information about the list of people who are following them and tracking the follower's engagement over their profile.
06.
Live Videos
With this engaging feature, users can post their live videos and connect with their friends and followers in real-time.
07.
Custom Image Filters
The user can crop the picture, adjust the contrast and brightness, use markers and text in their pictures, or simply play around with amazing &colorful filters.
Timeline To Build An App Like Instagram
If you have decided to build a photo & video sharing mobile app like Instagram, then you must keep certain factors in mind such as intuitive user-navigation, clear designs (UX/UI), eye-catching graphics, and visual element, personalized feed, & well-functioning application.
It is a very difficult task to maintain users' interests and still stand out from the crowd. To find a place for your app in the overcrowded app market, you must focus on the uniqueness of your mobile app. To make this happen, you must include some unique features and functionalities that might take time to build but are worth it.
The timeline for building an app like Instagram can take around 900 to 1200 hours or more, depending on the size of the app and the complexity of development. Additionally, if custom applications are needed to be built then this can extend the timeline. Overall, the timeline depends upon the functionalities, technology, and other features integrated into the portal.
Deliverables

| Feature | Description | Total Estimated Hours |
| --- | --- | --- |

Admin

User Management
Add/Edit/Delete/List site users
16
Post Management
Manage Posts uploaded by users
32
Location management
Map Integration
GPS tracking
12
Media management
Manage photos, videos, and IGTV videos uploaded
40
Notifications Management
Manage Notifications
28
Account Management
Business account
Public account
Private account
24
SMS Gateway Integration
12
Privacy management
6
Post algorithm management
Manage post algorithm
26
Advertisement management
Manage Ads
28
Feedback management
Manage feedback
Send Reply to the User Feedback
16
Payment management
Manage payment gateways
20
Reports
Number of users, number of posts uploaded
24

Frontend - Mobile App

Location management
Map integration
8
Splash Screen
Responsive Design
6
Login and Sign up
Login and sign up through social media
Login with username and password
28
Forgot Password
User can send forgot password request
6
Main Screen
View stories
View posts
Add/edit/delete likes
Add/edit/delete comments
View IGTV videos
Add/delete stories
90
Direct Message
Manage message exchange
Manage notification
Manage multimedia file transmission
Manage location sharing
Manage voice/video calls
Search chats
120
Explore screen
Shows relatable photos and videos
Shows IGTV videos
Search functionality

60
Upload post
Select single or multiple pictures or videos
Edit post
Add caption
Add location
Tag people
Share on other social media platform

64
Notification Page
Receive Notifications
Following
Confirm/Delete follow request
40
Main profile page
Shows number of posts, followers, and following
Edit profile
Change to business profile
Manage stories
Archived posts
60
Manage multiple instagram accounts
32
Account setting
Your activity
Add a nametag
Saved posts
Add/edit/delete close friends
Find people
Connect to different social media platforms
Select public/private/business account
52
Business account
Manage insights and promotional activity
32
Settings
Invite friends
Manage notifications
Manage privacy of the profile
Manage Ads
Manage payments
Manage account activity
Add/remove accounts
Customer support
Log out
86

Other

| | |
| --- | --- |
| Business Analyst | 40 |
| Database Design | 24 |
| Application Design | 90 |
| Webservice | 160 |
| Project Management | 60 |
| Quality Assurance | 140 |
| Server Setup and Configuration | 28 |
| Deployment | 20 |

| | |
| --- | --- |
| Total Estimated Hours | 1530 |
Technology Stack For The App
You must pick the right technology stack for your app, as it is one of the essential things to do while building an app like Instagram. You must ensure to pick the efficient app platform for your app development, whether it is Android or iOS. However, the best route to serve the purpose for both is through React Native app development.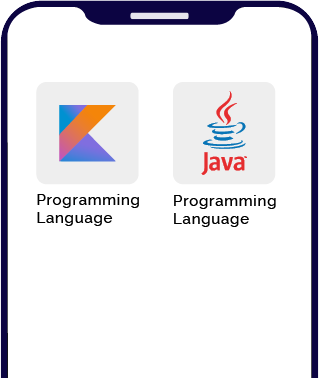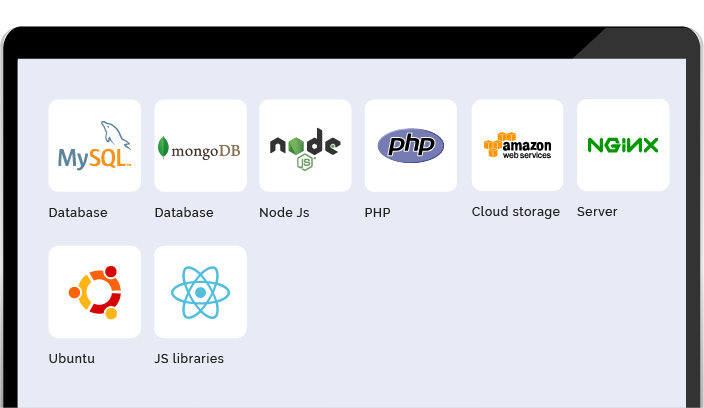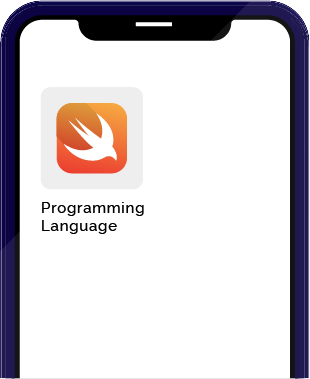 How to develop an app like Instagram?
You must follow the entire procedure before you begin with the app creation, and below we have mentioned a few steps that must be taken into consideration while creating such app.
Analyze Client's Requirements
When you hired a photo & video sharing mobile app development company and begin with the development process, you will first be contacted by their sales representative. He will try to understand your expectations and requirements and analyze your end-goal.
Wireframing
The next step is preparing wireframes for your mobile app. Here, the business analyst will create a layout of each page that demonstrates what interface elements will exist on key pages.
Designing
The UX designer in the app development team is assigned the task to take care of the interaction between the design elements & UI designers are responsible to design the look &feel of the app through graphics, perfect color combination, & iconography.
Development
At this stage, the app development team will begin with the creation of an Instagram clone app with the necessary features and specifications.
Testing
At this stage, the app will be tested with developed functionalities ensuring that your Instagram-like mobile app is bug-free and properly works on the devices.
Deployment
At this stage, the photo & video sharing app will be finally deployed to your server & then released on the app stores so that users can install and start using it.
How To Earn From App Like Instagram?
On an honest note, there are multiple features - even for an MVP, that can help you trigger your revenue model. However, to create an app like Instagram, you'll have to make serious investments into its functionality. Therefore, we recommend planning monetization options even before you tap into development. Her's what works perfectly for successful photo-sharing apps:
Ads- Platforms like Instagram make the biggest part of their revenue on promoting posts that users can take to stories, posts, or carousel ads.
In-app purchases- If you follow the Instagram example, implement in-app purchases to add the eCommerce edge to your photo-sharing app. A good example would be the "Checkout' feature Instagram announced a few months ago, which enables users to buy products in the app without having to navigate to the eCommerce site.
Partnerships and special offers- Go as far as your creativity allows. Encourage your loyal users to earn profits, build a partner program for influencers, or prepare time-limited offers.
Stock photos-If you deal with professional photography, turn your app into a photo stock where you can earn profits from your users' purchases.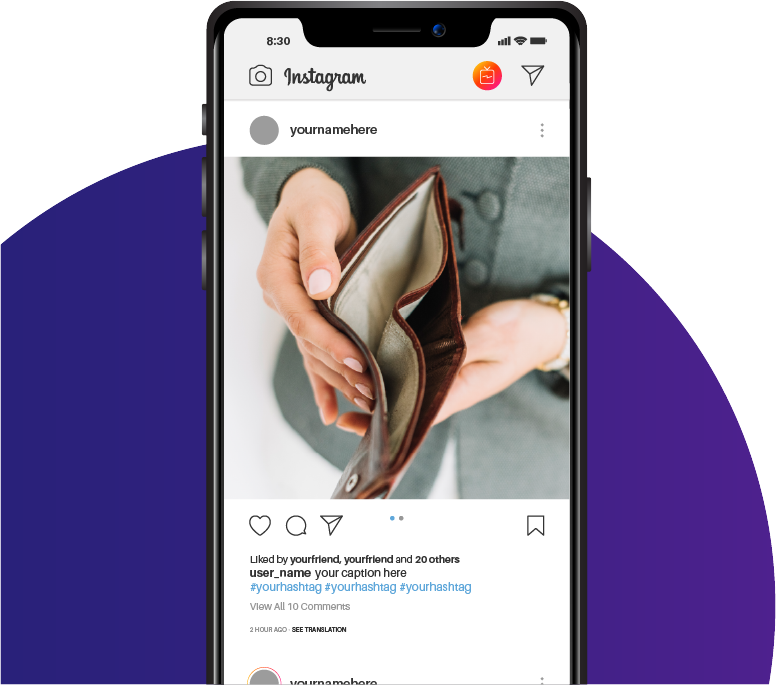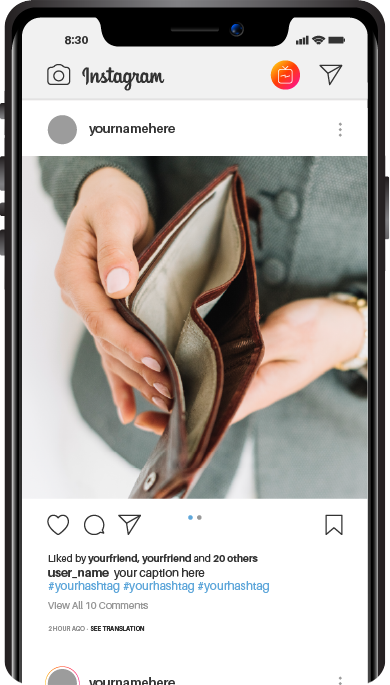 Which Industries Are Benefiting From Social Networking Apps?
There is a whole bunch of different industries and individual brands within every business domain which are excelling higher with the social media app integration. Industry vertical which are getting huge benefits from social networking apps are:
Fashion
Social media is an incredibly valuable asset to the fashion industry because of the lightning-fast speed at which content travels on Facebook, Pinterest, and Instagram. New styles can be shared with millions of people in a matter of seconds.
Real estate
It is one of the most socially active industries as agents, brokers, developers, and property managers all use social media to get their properties in front of more people. The app helps users to proceed ahead with the real-estate purchase effortlessly.
Retail
The retail industry is getting benefitted by using the power of social media. And this is not reflected just by the bigger brands but even the smaller retailers are proceeding faster in this run. With an app, retailers streamline their revenue, sales, and access to wider targets.
Education
The education industry has gained the maximum number of benefits from social media. With the help of social networking sites students, educators, and institutions can connect in ways that were never possible in the past.
Restaurants
Restaurants are using social media apps to increase both their audience and visibility through intriguing posts, contests, videos, and more. It lets restaurants take control of their online reputation and improves brand advocacy.
eCommerce
An eCommerce platform for different business verticals helps in selling different products to a larger audience base with an innovative method.
FAQ's
It generally consumes approximately 1200-1500 hours, however, it largely depends on the number of functionalities, and the type of technology used in the app development.
While there is a leader in the market, it doesn't mean there is no space for new contenders. If you have a clear vision of what you want to achieve and how it will help the community, there is no turning back for you. Make sure you provide some unique features which entice users in the long run.
Yes, we can provide you the ballpark figure for your app development. On average, the cost to develop an app like Instagram is somewhere around $30,000 to $35,000.
However, it largely depends on the type of functionality & features you wish to add in your application.