How Much Does It Cost To
Develop A Video Streaming App Like
YouTube?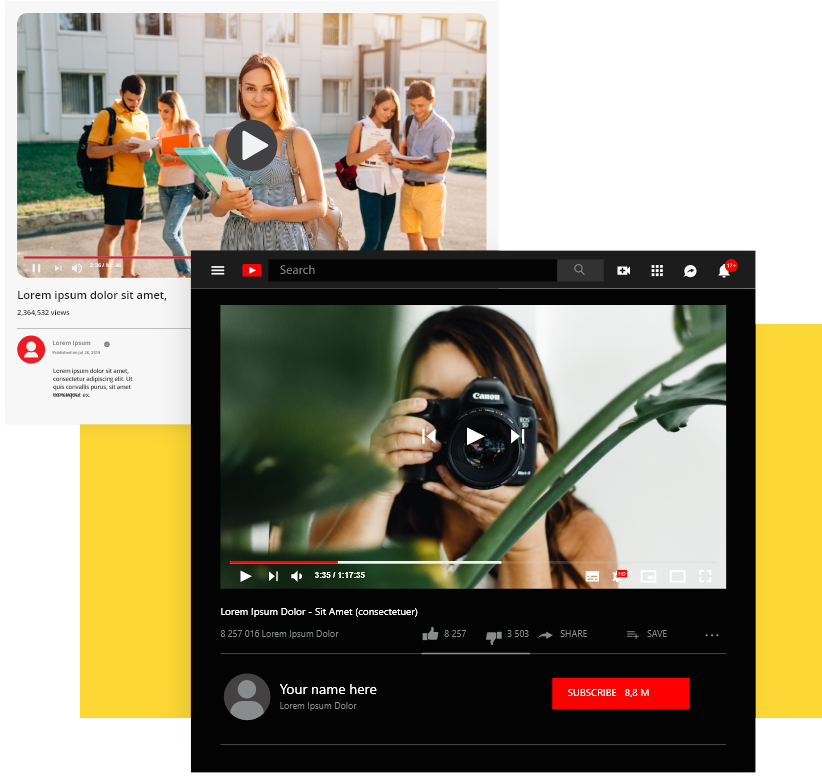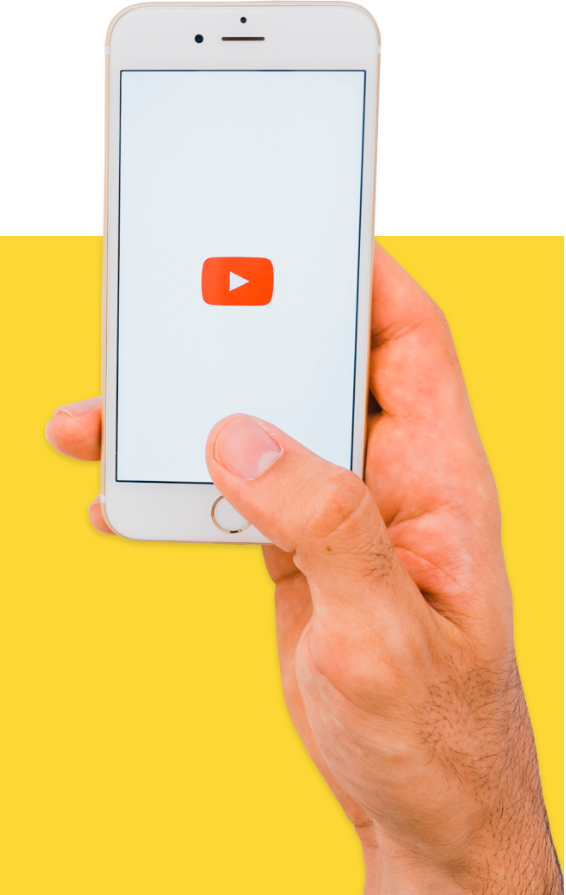 YouTube – The Sizzling Evolution
YouTube is a video-sharing platform that initiated its journey in 2005, and since then, it has transformed into the industry leader on a global scale. With this platform, viewers can get an array of corporate media and user-generated content like music videos, web series, and other video clips, such as short original videos, video blogs, DIY, and more. The engaging and quality infusion content videos have helped YouTube to be one of the most sought-after video sharing portals. YouTube has 2 billion active users per month who watch approx 4 videos every day with an earning of 10 billion dollars a year. During the initial days, there was no video on the site and a very limited fragment of the society knew about it. Today, it has the maximum reach of users globally with the numbers growing each day! It has brought a boom in the on-demand video industry with individuals and businesses finding it as a potential source of revenue.
Growing Needs of
Video Streaming Apps
Video streaming apps have rapidly emerged in the field of information and technology. On the other hand, market giants such as Netflix, Amazon, Hulu, Google, Microsoft, and Adobe are continually developing world-class streaming services and updating their content libraries to attract global customers. The constant demand for better services and content has surged the demand for video streaming apps which is widening the products' demand, growth, and opportunities for new and existing players.
How To Develop An App like
YouTube?
To build an app like YouTube requires a huge deal of effort as you are bringing a competitor against the dominating giant and market leader in the market. Henceforth, it must be nothing less than an artwork, embossed with the best of features and other technical considerations to enhance its position in the market. We very well comprehend the value of the novel app idea, so we hand-pick some of the most engaging technical capabilities to be a part of your app. Our sole effort gets invested in piquing your users' interest to stay engaged and looking for more in your app.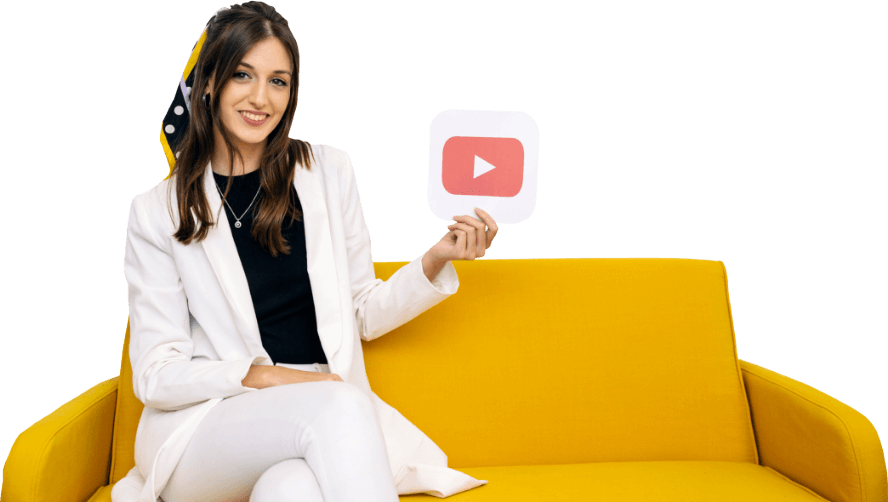 01.
A Unique Idea Is All We Need!
If you are finding it hard to give a soul to your concept, then you are in the right place. We are here to help your concept get the real platform. You just need to share your idea and the rest will be taken care by us. We would love to be your technology and growth partner.

02.
Conceptualize Your Idea With Us!
We are your end-to-end solution provider who ensures to provide you assistance at every stage of development from ideation to launch. We help you craft a masterpiece, by offering impeccable app development services.

03.
Successful App Launch Journey!
App development takes another shape when it reaches the doors of stores to be deployed. We ensure to follow the rigid quality check process before passing through the store acid-test. Our experts invest their time and passion in ensuring everything is as per the guidelines.

04.
Drive Marketing Goal!
Marketing is the key to earn recognition in the market, therefore we pick the best marketing strategies involving SEM, SEO, Content & Social Media Marketing to help your app grow fast and acquire its deserving recognition in no time.

05.
Scale Higher With Us!
On completion of a successful app launch, we proceed ahead with other steps that are required to let your business grow further. Our expert team of market analysts come together to understand the market needs and improve the app features to stay ahead of the competition.
Pitfalls Of The
Video Streaming App

 Like YouTube
YouTube is a very popular social media platform. It's excellent for personal use and can be used by businesses also. The platform has both advantages and disadvantages, but here we have picked some of the cons that we think you should know about. These disadvantages are also in the context of creating a better value for users.
01.
Content's Privacy Concern
YouTube is a public platform making the uploaded content available for all. So, there can be copyright infringement issues or issues of privacy invasion related to content.
02.
Strict Rules And Restrictions
YouTube has many rules which restrict users to perform functions as per their wish on their channels. Therefore, be mindful of rules and regulations as per the guidelines in your app.
03.
Playing Ads On Videos
The monetization method allows advertisers to run their ads on any video. There is no permission required and final decision is made by YouTube.
04.
Inappropriate Content
Being a public video sharing platform, YouTube has thousands of disturbing videos featuring promotion images and graphics at times making it inappropriate for kids.
Key Features That Must Be Included In Your
Video Streaming App
With a rapid increase in the number of users with mobile devices, the average number of videos being watched is rapidly growing at a faster pace. Inspired by the success of YouTube, many entrepreneurs are considering building a similar app. Before building an app like YouTube, consider these features which will definitely help you to make the most out of the app.
Video Sharing Button

Social Media Integration

Live Video Streaming Option

Save & Watch Later Button

Push Notifications

TV mode Button

Subscription Notification Button

User Profile

Picture-in-picture

Comment & Ratings

Dashboard
Most Popular
Video Streaming Apps

In The World
Video streaming apps are getting recognition across the world. Viewers from different walks of life prefer to watch and stay engaged with these apps. On the personal & professional space, these apps are offering individuals and brand a direct way to engage with users. Here, we have tried to consolidate a list of video streaming apps by evaluating them on Platform Compatibility, Inter-device Compatibility, Advanced Features, and Usability.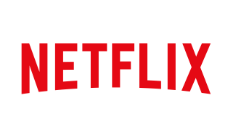 Netflix
Netflix is a video streaming app that allows its members to watch a wide variety of award-winning TV shows, movies, documentaries, and more. With Netflix, users can enjoy unlimited ad-free content.

Hulu
Hulu is one of the most popular on-demand video services used extensively by a larger number of viewers globally. It offers an extensive library and plenty of original content that keeps the viewers engaged.

Amazon Video
Prime Video is a video streaming service available for Amazon Prime members. With eligible Amazon Prime membership, users can access thousands of Prime Videos at no additional cost.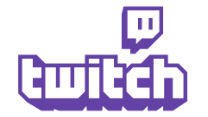 Twitch
Twitch is the world's leading live streaming platform for gamers. It allows users to watch and chat with millions of other fans from around the world using the same app portal.
Benefits Of The
Video Streaming App
Video live streaming app brings a larger pool of benefits which are very effective and impactful in a wide variety of contexts including product and services promotions, live announcements, online classes, movie broadcasting, TV shows, and much more. With an app portal like YouTube, multiple channels can interact with more number of people across the world.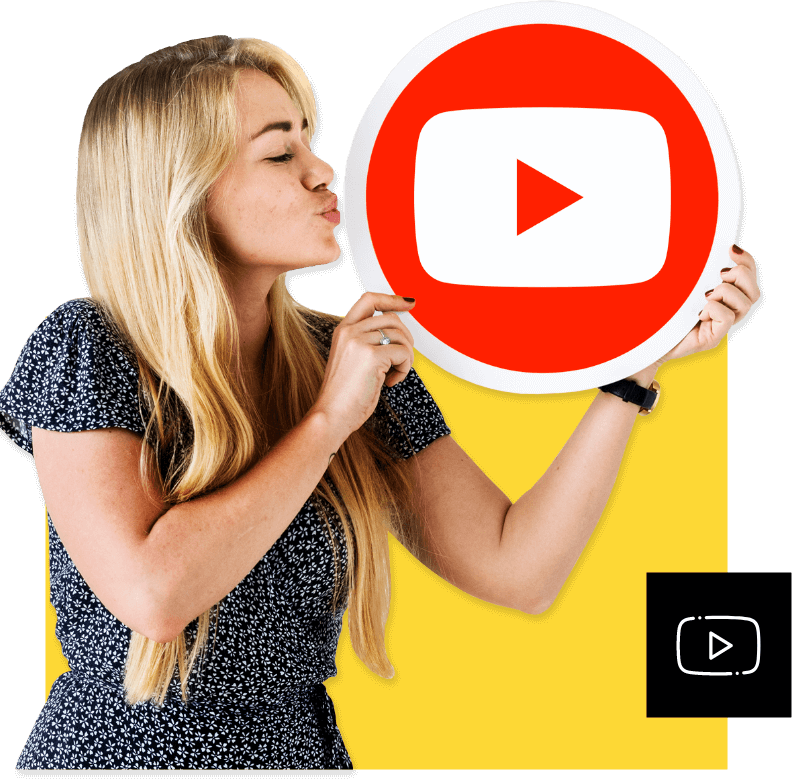 Anytime & Anywhere
The usage of smartphones helps users to access the content as per their convenience irrespective of geographical and demographical limitations.
Notifications About The Upcoming Broadcasts
With the help of push notifications, users get notified about upcoming TV shows, movies, web series, etc. Indirect suggestions are effective in influencing the behavior of users.
No Need For An Extra Storage Device
Users can re-watch videos without worrying about saving videos on their phones. Video-streaming apps stream videos that are stored in a cloud, eliminating the need for storage on the phone.
Collect Feedback From The Audience
TV broadcasters get reliable information on how the audience is engaged with their production. Further, they can improve the quality to meet the users' expectations.
We are a CMMI level 5 certified company
Our innovative process, technological improvements, and relentless commitment to delivering the finest quality of services to our clients have made us earn this authoritative certification.
Why Rely On Us To Make Your App Like
YouTube?
WebClues Infotech is a proven name in the field of mobile app development that delivers customer-centric solutions. We have a strong clientele ranging from seasoned entrepreneurs to some of the established enterprises. We utilize the best of mobile app technologies to start new businesses and further improve the efficiency of businesses. Our team is a technical troop consisting of experienced App Consultants, Technical Strategists, Analysts, Designers, Developers and Quality Analysts. We ensure to help you experience the sheer concept of the app development journey so your business can get the right solution from the right team members.
We are a custom Mobile App Development Company with a team of highly-experienced custom mobile App Developers, Engineers, Designers, and Quality Analysts who always crave to build something creative and innovative for your business.
We offer a full spectrum of Custom App Development, Engineering, Consulting, Product Development, Design, and Marketing services. We ensure to deliver immeasurable creativity and innovation complied with our app solution.
We work closely with our clients to understand their business and values. We consider ourselves as your technology partner, promising to stand firm and strong in helping you deliver your goals faster, better, and with a competitive app product.
Android and iOS app development is a core service at WebClues Infotech. Also, our inquisitive nature doesn't let us sit. We keep on improving and exploring new technologies like React Native, Flutter, and others at a faster pace, so we can help you get the best technology solutions.
Technology Stack

For The App
A technology stack forms a critical part of creating any app whether it is for the web or the mobile platform. In the case of a video streaming app, choosing the right technology stack is necessary as it affects the performance of the app and its future growth prospects. In terms of back-end & front-end technologies, several frameworks and languages are considered to make it work and synchronize in both web and mobile platforms. Check out the different technologies that are involved in creating an app like YouTube for your business needs.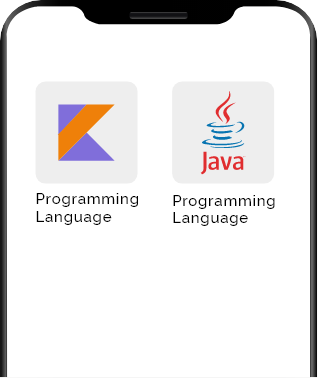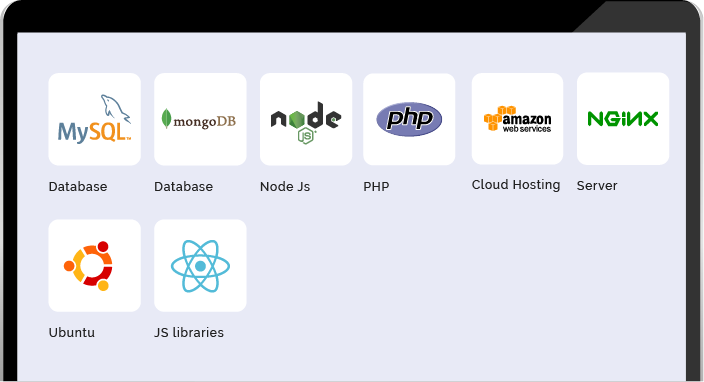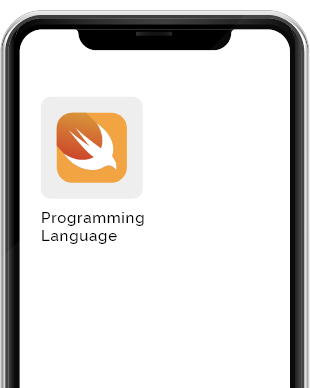 Biggest Factors Affecting Your
App Development Cost
Until you have detailed clarity of your app's requirements, estimating the cost of development is difficult. App development cost drives many business owners to go berserk and a wrong assessment can make them drop their idea before working on it. The development cost is affected by a varied set of factors such as platform, features, vendor, etc. And, understanding these factors from the inception can help you gain clarity along with saving money and time.
Let's have a quick look at the most influencing App Development Cost Factors:
App Features
You want your mobile app to scale ahead and beat the competition. To make this dream come true, you want your app to be a perfect piece of every possible feature of the video streaming portal. But you should know, the number of features is directly proportional to the development cost and can create confusion in users. Therefore, we advise you to first build a basic app with important features and once users are comfortable with the app, you can include customized features as per their demand. This will also help you to control the development cost.
App Platform
You might be thinking that a mobile app that is accessed by a vast number of audiences is the winner, but keeping your app available on every possible platform can increase the cost to a greater extent. You would not deny from the fact, that every app has its own specific set of audience, and this set of an audience has a specific choice of platform. Since there are many users, you need to research the OS preference of your targeted user base. You need to understand the preference of your users and accordingly get your app made for the specific platform to control the app cost.
App Design
It is a well-known fact that micro-interaction within your app actually increases user engagement and drives users back to your app. To keep the engagement factor high, the app needs to have impressive animations, graphics, and different visually appealing elements. The intention to create a mobile app design of such a level may lead to increased costs. A simple app will have lesser functionalities, so will be less expensive. The moderate and complex applications will demand more resources ultimately increasing the cost of development.
Location of App Developer
Every mobile app developer is different from another, and so are their skills. The location of the developer is another factor that is responsible to increase the cost. Because every location of the developer comes with their distinct hourly rate, and you should know to get the best and affordable developers - India is the best choice. India harbors some of the world's most skilled developers accompanied by affordable labor, so if you are looking for value for money hire developers from India will really help you to control the cost.
How To Monetize Your
Video Streaming Apps?
To monetize your video streaming app is actually the best medium to gain recognition and revenue at the same time. The popular video streaming app YouTube is the market leader and follows 3 strategies: Advertising, Premium Content, and Subscription.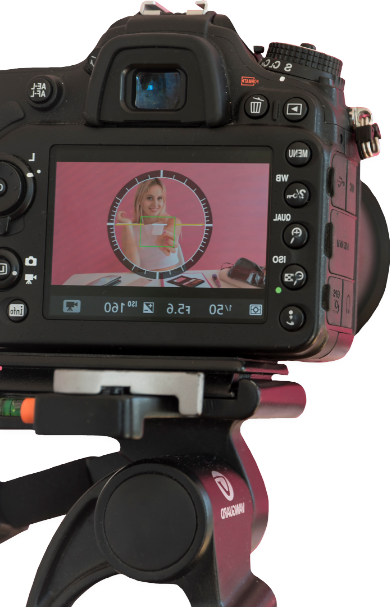 Advertising- This strategy lets the user watch commercials that are played before the video starts. Also, short ads are placed in between videos that generate revenue. Later, the revenue generated from viewing ads gets distributed between YouTube and the ad partner.
Premium Subscription- The user gets the ad-free premium subscription which comes with a one-month free trial and offers exclusive benefits to the subscribers by charging a nominal amount for the membership. You can decide the cost of premium subscription as per the country and the user type.
Premium Content- This is a new and engaging strategy adopted by YouTube in the last few years. It allows viewers to pay for viewing special content like movies, TV shows, or documentary films.
Your app must deal with the right monetization strategy. You can introduce each of these strategies within an interval. To start with you can go ahead with the advertising option that is safe and secure. Also, as a newbie in the market, you must first increase your customer base. Once you have an engaging user base on your app, then you can introduce the monetization strategy.
How Much Does It Cost To Build a
 Video Streaming App?
This is the biggest question that needs to be addressed. As we all know, technology has flourished to the next level, where every age-group is willing to experience the best technology without spending too much of their time and exhausting their busy brains. The different factors are; the selection of the platform where you can choose from iOS or Android or you can create an app that works for both platforms. Further, the different functionalities and features that are part of the app decide the cost factor. You can get an advanced mobile app like YouTube developed from WebClues Infotech - the best Mobile App Development Company in the USA & India. With an extensive industry experience, we have a strong understanding of app development cycle and can help you with the exact cost of your app. You only need to share your app idea and our team of technocrats will help you with the best cost.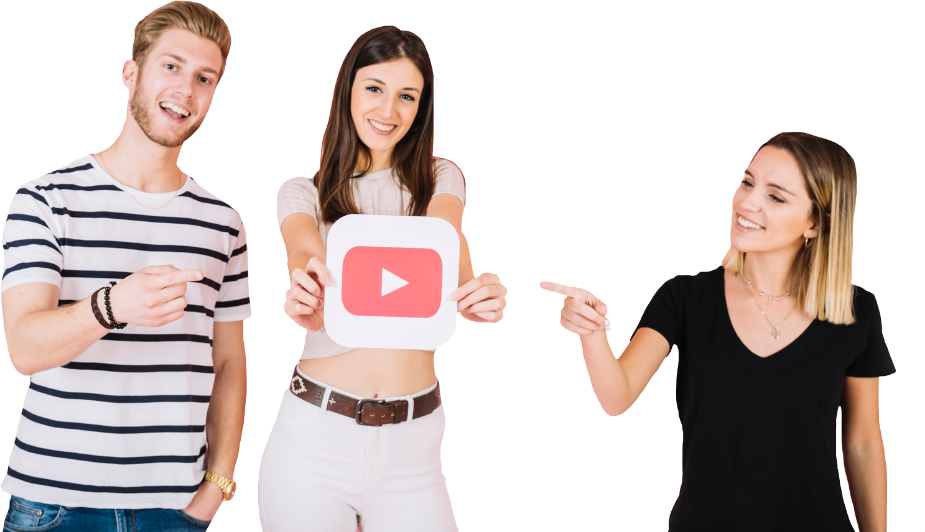 Industries Benefitting From

 Video Streaming Apps

There are several industrial sectors that are witnessing a renaissance in the way they operate after the arrival of on-demand apps. Here, we have collected a few of the industries that are benefiting most from such an engaging app portal.
Healthcare
Due to video-streaming apps, providing consultations to patients to supervising surgeries, live medical video streaming has seeped into every gap of medical aid to abridge the doctor-patient relationship.
Real Estate
It is now very convenient to demonstrate properties instantly without actually reaching the location. Video Streaming apps have accelerated the process of property dealing, also made it more efficient in terms of time and money.
Education
The video-streaming app allows interaction above and beyond the classroom experience. These apps are connecting students, educators, and institutions in ways that were never possible in the past.
Beauty
The beauty industry keeps on coming with new products, every day. And, a video streaming portal is the best medium to showcase these products and promote brands.
Food
Food triggers emotions and to uplift the mood through your culinary skills, all you need is recipes of enticing items served hot by a video streaming portal - A smart way to engage food lovers.
Music & Entertainment
With the proliferation of video streaming apps, the music & entertainment industry is earning steady followers and generating huge revenues.
Listen From Our Clients
We've helped many clients globally to solve complex business problems with our developed mobile app solutions. Our collaboration with clients results in a long-term partnership. Check what they have to say about the services they have received from us.
Denmark
Marketplace for trading files/tools
Owner & Founder
Yes, we have created many video sharing apps. You can visit our portfolio section and get an insight into our expertise.
In order to compete with YouTube, you need to come up with a platform that has robust monetization tools for creators, unique features and content.
We understand your concern and value your privacy as well. Therefore, when you share your concept with us, we take no time, in signing an NDA document with you. This will help your app concept to stay protected and secured.