Do You Want To Develop A Dating App Like Tinder?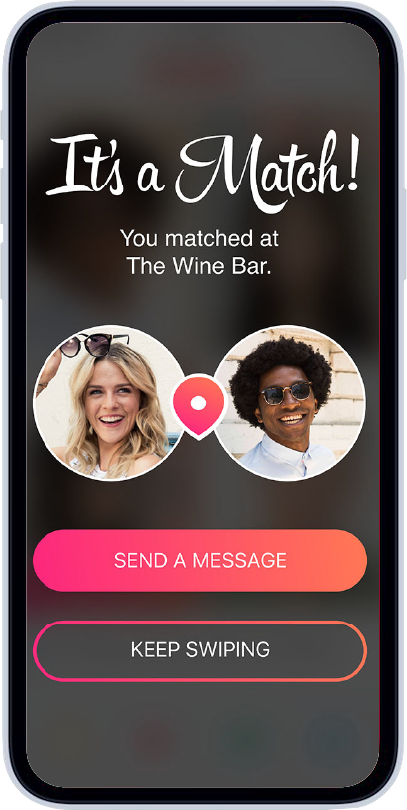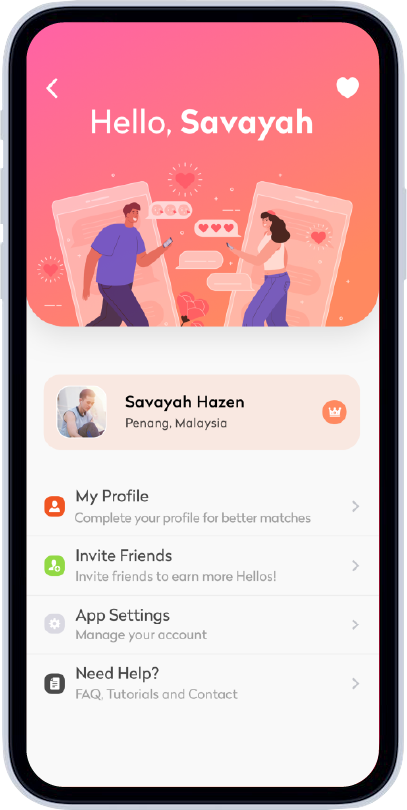 About Online Dating Industry
Online dating has become acceptable in today's culture. Now connecting with people or finding someone for dating is easy. Amid chaotic daily schedules, people's lives are affected in many ways including causing intense loneliness and isolation for some; an online dating app brings a bright spot. It has actually improved dating life from online dating to texting, video chatting, etc. This has led us to be in the midst of a digital revolution for human courtship, where meeting people with similar thoughts, values, faith, interests, background, and preferences is plain sailing.
Online dating industry revenue is expected to show an annual growth rate (CAGR 2020-2024) of 9.3%, resulting in a projected market volume of US$2,505m by 2024. Nowadays, people are specific about finding their partners. They take into account the partner's perception toward life, like-mindedness of critical aspects, and likes & dislikes. This has fuelled up the dating service market to a large extent.
Developing a dating app can bring a fortune for you if everything is done in a planned way and the execution is done with perfection. Let WebClues Infotech take you through every bit of information you must know before starting your own mobile dating application.
Astonishing

Statistics About Tinder's Success

The aspiration to build a Tinder clone doesn't fade over the years. Obviously, that's due to its stunning popularity. Just take a look at the figures below: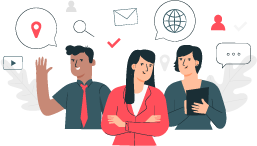 In the first quarter of 2020, there were 6.03 million paid Tinder subscribers worldwide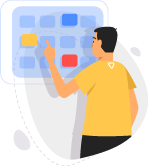 Tinder is spread over 190 countries also available in 40 languages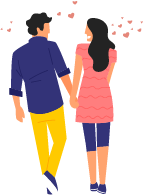 As of Q4 2019, Match Group reported an average 5.9 million Tinder subscribers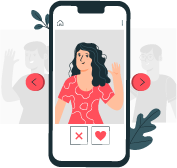 Tinder sets up over 1 million dates per week
Tinder is a free dating app available for Android and iOS devices. It is a location-based social search mobile app (using Facebook) that facilitates communication between mutually interested users, allowing matched users to chat. Users get to chat with other users and potentially meet up with them. The main attraction of Tinder is that it is very easy to use in contrary to traditional dating sites. You can easily create a Tinder account on your smartphone, upload some photos, and youErrorre good to go. On the Tinder platform, users swipe each other left and right, right being a like and left a dislike. When both users swipe right then they 'match', meaning they can now chat with each other. When the conversation on Tinder goes well, they'll usually exchange numbers and/or go for a date. Profile Setting
The functionality of the app should be such that it must help the user to create an attractive profile for them as matching is done based on the user's profile.

Swipe
Swipe is Tinder's UVP (Unique Value Proposition) feature. Add this feature to categorize the candidates where users can swipe right to like someone and left to reject someone.

Chat
Chatting is one of the best features. After finding a match, users can immediately start a private conversation with the other person using a build-in unscripted messenger.

Match
When both users swipe right on each other's profile, it will make them a match. Now, users can chat with another person with mutual consent.

Passport to swipe
It allows users to get matches around the world by simply searching for a city or dropping a pin on the map.
Tinder

App Design Hooks You Up
Tinder app design works on behavioral psychology to attract and engage users.  The flawless user- interaction, and yet the simple transition has proven compelling enough to propel Tinder into the very heart of the dating app world. Tinder experience revolves around the acts of swiping and chatting, the user base tends to interpret any added functionality as invasive and unnecessary. In simpler words, Tinder is simply a collection of elements, which works closely with users- psychology to diminish the bite of rejection. Whether it's the quick-swipe selection process, the one-touch Facebook login, or the simple design, Tinder is practicing minimalistic features to keep the app simple yet attractive. Tinder has brought an alternate route to access comfort and convenience when it comes to unwinding the user's stress with dating.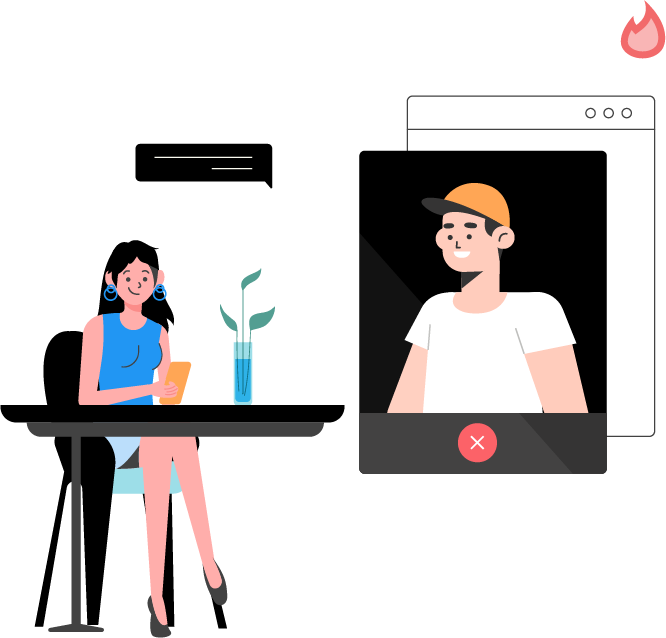 Market

Leaders In Dating App Category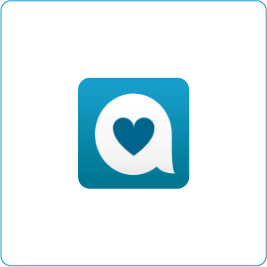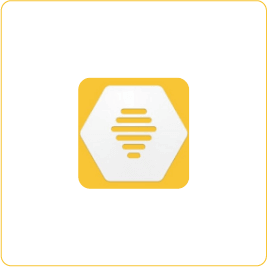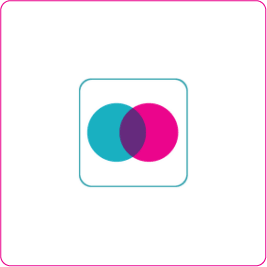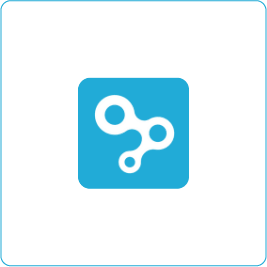 After the launch of Tinder, hundreds of dating services have appeared on app stores worldwide. Investors are taking notice of this booming market because online dating services are fast and convenient. It is a fact that Tinder has a huge user base; other dating apps like Happn, Bubble, etc. are starting to meet a larger percentage of their user expectations. These are some of the competitors of Tinder giving tough competition in terms of user experience.
We are a CMMI level 5 certified company
Our innovative process, technological improvements, and relentless commitment to delivering the finest quality of services to our clients have made us earn this authoritative certification.
Timeline

To Build An App Like Tinder

The scope of an app consists of various features, functionalities, platform (s), and technology stack, and these all factors influence the timeline of development. However, the development time varies greatly, and to help you get an overview of the level of effort required in building an online dating app, we've got you the detailed information below.
Deliverables
Module
Sub Task
Estimated Hours

General

Framework setup and configuration
API For Mobile

Setup and Configure Framework with database setup

Backend

Admin User Management
Application Users Management
Subscription Management
CMS Management
Email Templates Management
Reports
Dashboard
Site Settings Management
Brands Management

Add/Edit/Delete/List Admin Users
Edit/Delete/List Application Users
View/List subscription list
Edit/Delete/List Content of the static pages
Edit/Delete/List email templates
Any 3 Reports
Generic Dashboard as per the website data
Site settings and configurations
Add/Edit/Delete/List Brands

Mobile Application (Android)

Splash Screen
Sign Up
Login
Forgot Password
Dashboard
Notification
Online Connection
Profile Edit
Others Profile
Firebase And FCM Setup
Logout
Payment Gateway Integeration

Sign Up with Name, Email, Password
Sign Up with Facebook and Google Plus
Profile details
Login with Email, Password
Login with Facebook and Google Plus
List of people arround, Like button, Side menu
Promote option
Message Notification Like Notification
Online connection

Mobile Application (iOS)

Splash Screen
Sign Up
Login
Forgot Password
Dashboard
Notification
Online Connection
Profile Edit
Others Profile
Firebase And FCM Setup
Logout
Payment Gateway Integeration

Sign Up with Name, Email, Password
Sign Up with Facebook and Google Plus
Profile details
Login with Email, Password
Login with Facebook and Google Plus
List of people arround, Like button, Side menu
Promote option
Message Notification Like Notification
Online connection

Other

Application Design
Design Integration
PM and QA
Deployment
Server Setup & Configuration

App Design
PSD/SKETCH to APP Design Slicing

Total Estimated Hours
636
Technology

Stack For The App
A dating portal requires a full-fledged technology stack to function smoothly. In the field of back-end & front-end technologies, several frameworks and languages must be considered to make it work and synchronize in different mobile platforms. The different set of technologies and frameworks is needed to make the portal work efficiently as per the requirement. Here, we have brought you a quick look at technologies to be used in the development of the dating mobile app portal like Tinder.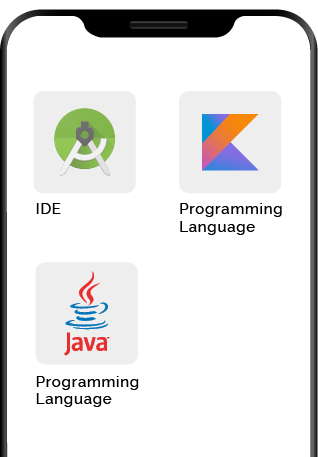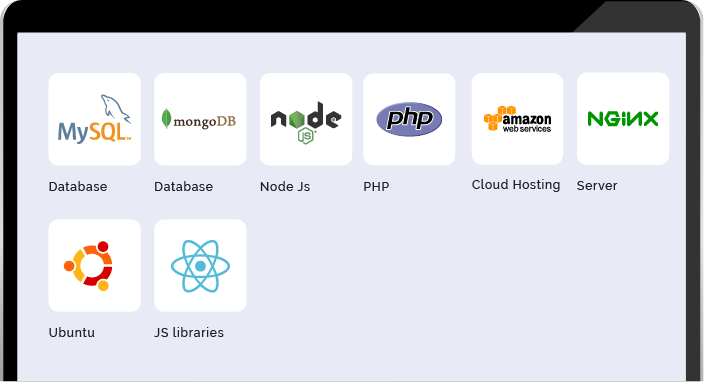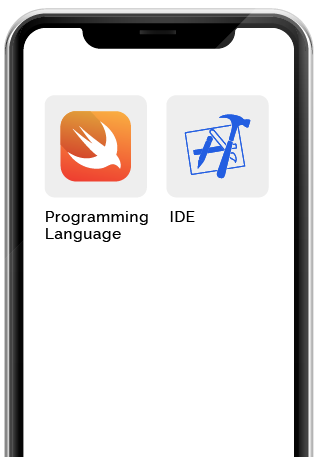 How Do

Online Dating Apps Monetize?
01.
Sponsored Profiles
In this strategy, users can purchase memberships or premium features on a monthly, quarterly, or yearly basis. Also, users can collaborate with Dating App to display their content just like profiles.
02.
Freemium
Freemium is a popular strategy among dating apps, which let users access the basic version of the app for free and charge them for premium features. It is a good strategy to adopt for initial user acquisition.
03.
Advertisements
This model enables the dating apps to get associated with the third-party companies and advertise on the app portal. An app or website owner shows ads to users and earns money on clicks, views, or transactions (affiliate programs).
04.
In-app purchase
It lets the users buy special products as the exclusive merchandise from the app; it can be in the form of emojis, icons, glass, gifts, and many more items.
05.
Paid Premium Plans
To unlock certain features in the free version, users have to pay some amount. For example, the user accidentally swiped the profile to the left. Now, only premium plan subscribers can fix the error.
06.
Boost
This is a new feature, letting users' profile to be on the top for 30 minutes. When you subscribe to boost, your profile gets a maximum chance for the views and matches.
How Much

Does It Cost To Develop An App Like Tinder?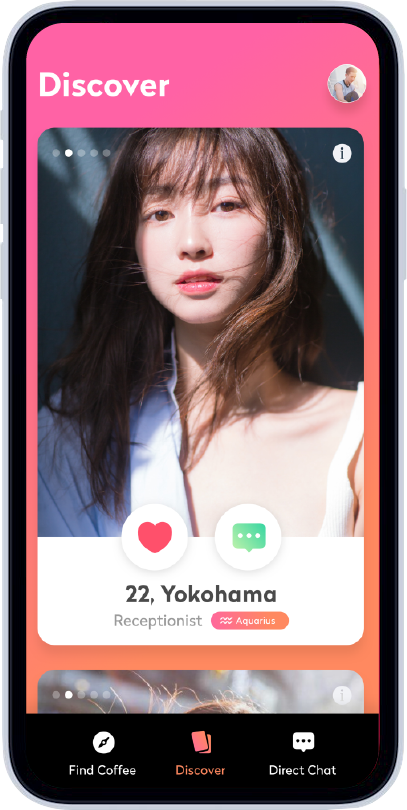 We think Tinder has a simple user interface but it involves a complex architecture and a very complicated development process. So, realistically speaking, it won't be a low budget app since the estimated development time for such an app can be somewhere around 800 to 1000 hours. Also, many factors are responsible for the development of a mobile app like Tinder that directly influences the cost of development such as complexity of its functionality, features to integrate, third-party integrations, platforms (iOS, Android, or both), UI/UX design, etc.
To get an instant quote for a Tinder-like app or to know an average/exact cost to build an app like Tinder, please contact our experts.
Which

Industries Are Benefiting From Online Apps?

Several industrial sectors are witnessing a renaissance in the way they operate after the arrival and growth in demand for online apps. Some of them are listed below.
Healthcare
With the introduction of on-demand services in Healthcare; now it is easier to single-handedly deal and resolve the healthcare issues, without a fail. You can order medicines, book diagnostics tests, book doctors' appointments, and collect reports on the go.
Education
The education industry has benefitted hugely from the on-demand services, as it allows the users to take classes and gain knowledge from the comfort of their home. Now, students, educators, and institutions can connect in ways that were never possible in the past.
Entertainment
When it comes to booking tickets of movies or events, on-demand apps, come handy. They help the users to get them their required services at just one touch of their mobile phones; helping in increasing brand recognition, business revenue, and user engagement at the same time.
Delivery
With the help of on-demand apps, now businesses can empower users and retailers to buy and sell almost everything through online mode; streamlining the process of generating revenues, sales, and access to wider targets.
Professional Services
The professional services have gained the maximum benefits from the on-demand services, as it allows the users to hire professionals for all their household works or any work in general from one place.
Transportation
The transportation sector owns a lot to the on-demand economy, allowing users to book a cab as per their convenience. The online taxi service apps are changing the face of how transportation works to make the lives of citizens better and better.
Apps

Built By WebClues Infotech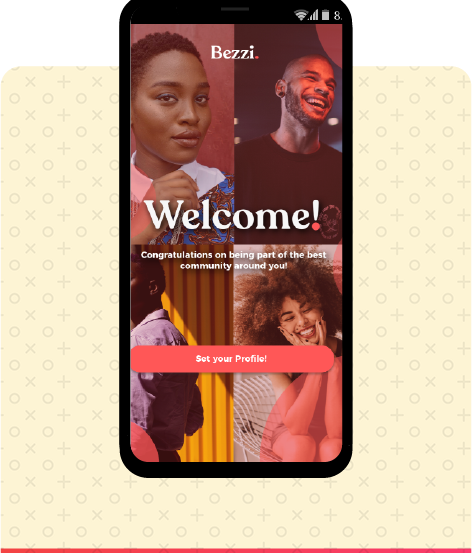 Bezzi
Find, Connect, Meet - Bezzi lets you meet single people in your area. This online dating community is made specifically for those ready to enjoy the prime part of life.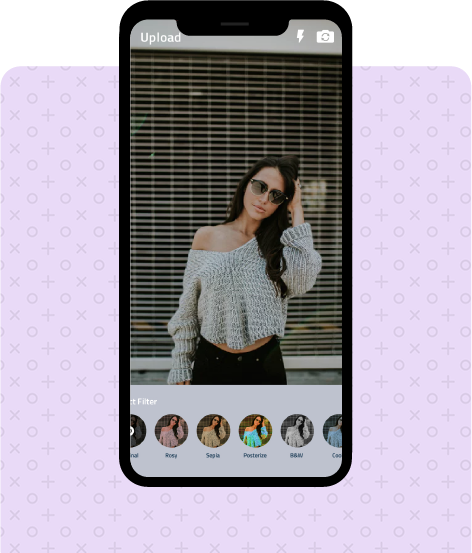 Vlog Me
It is a video sharing platform dedicated to the growing popularity of Video blogging. Users can enjoy content from their favourite Vloggers, explore new, trending and top rated vlogs and receive the added incentive of building their own Viewer rating.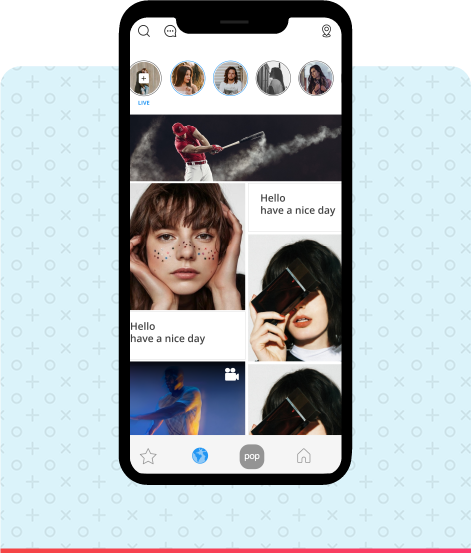 Popcircl
This app puts you in the epicenter of social experience, with rich media shared around you. Users can share media and links directly from the internet, unlike Instagram.
Listen From Our Clients
We've helped many clients globally to solve complex business problems with our developed mobile app solutions. Our collaboration with clients results in a long-term partnership. Check what they have to say about the services they have received from us.
Spain
Online Betting Platform leveraging Blockchain Technology
Director
The selection of the right technology and the right features that meet the users' requirements, you have a better chance of success. You can research to identify users' needs, pain points, and behavioral patterns to create a successful dating app.
We understand the worth of your app idea, and once the project is awarded to us, we sign an NDA document with you. This enables both the parties involved not to share the project concept with any third-party. Once the app is built, we share the source code with you, so your project and its details remain with you only.
Pandemic has brought isolation to the users, which is best addressed by a companion. This is where an online dating app is helping. On Tinder, users have been messaging each other 20 percent more frequently, and average conversation lengths are around 25 percent longer during the pandemic. This ensures that online dating is the best business idea to invest in during this virus outbreak.