How Much Does It Cost To
Build An App Like TikTok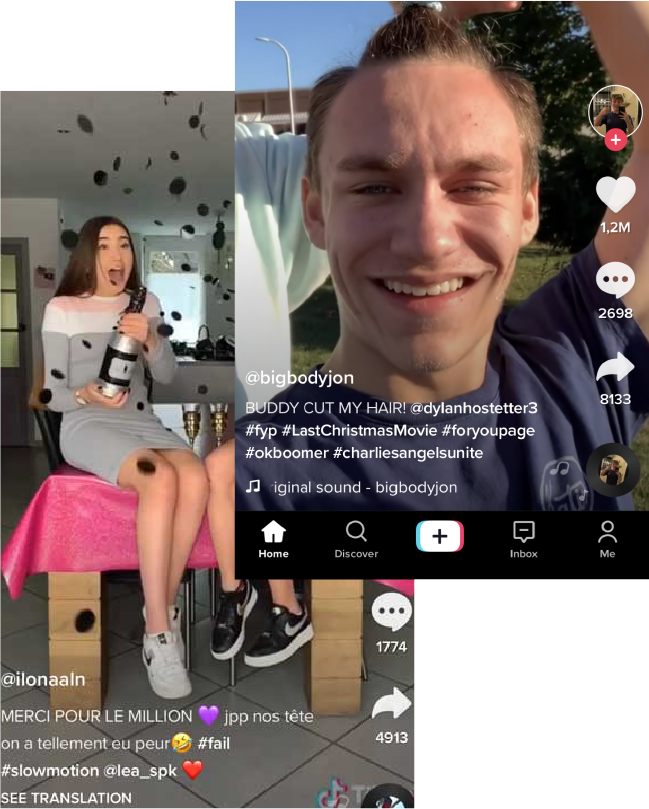 The basic functionality of TikTok is to create and upload the video, but there are few basic and significant steps that speak the functionalities of TikTok.

TikTok allows users to create music videos. You can pick the desired track from the huge number of available music/dialogue compositions on the app.

A user can take advantage of different tools to make his/her video unique: starting with funny stickers and ending with managing the playback speed.

A user can take advantage of different tools to make his/her video unique: starting with funny stickers and ending with managing the playback speed.
Features & Functionality required to create TikTok-like App
01.
Check-in
This feature lets users access TikTok through different methods such as social media accounts or e-mail. Also, users can access the TikTok application even without registration but this would only open access to the newsfeed and some popular videos only.
02.
User Profile
Users are required to create a profile. The app will display information related to a user's bio, gallery, posted videos, liked video, and other activities.
03.
Videos News Feed
TikTok considers the users' preferences and offers the feed videos depending upon the specific interest and preference. Users can upload the videos and edit with the given filters and amazing AR effects.
04.
Content Search
This feature allows users to find any specific content creator, or music, or video using the hashtag.
05.
Creation of a new video
This is the basic feature of TikTok, helping users to add music streaming video within limited content creation. User can make and publish a new video from the already available music in the apps gallery. Also, users can edit the video using filters having amazing AR effects.
06.
Video from the gallery
Users can upload a ready-made video on TikTok from the phone gallery. Many videos can be uploaded at one time and can be edited, rotated, & cropped. Users can also change the playback speed of the video as per their convenience.
07.
QR code scanner
When users want to subscribe to each other this feature comes in handy. The app allows users to easily find another user with a unique QR code.
08.
Recording the reaction
This feature can be considered as one of the main features of the app. It allows users to add a reaction to a video by pressing the like icon.
09.
Notifications and messages
With the help of notifications, users get notified about the user activities, new videos, live broadcasts, information about events, and TikTok trends, etc. Further, TikTok gives the instant messaging system, allowing users to communicate with each other.
10.
Live-Ops
TikTok has taken good care of technology to improve the performance of the Music Video Platform. With the help of Live-Ops, users can maintain real-time communication with other users.
11.
Duet Option
For users who love to sing and enact this feature works as a wonder. It allows you to create a duet video with a celebrity, a friend or a person you love.
12.
Social feature
The app allows users to make a music video app for Android or iOS and offer an option to share content using social networks.
13.
Soundtracks
This feature enables users to add a favorite song to their short videos from the built-in TikTok library.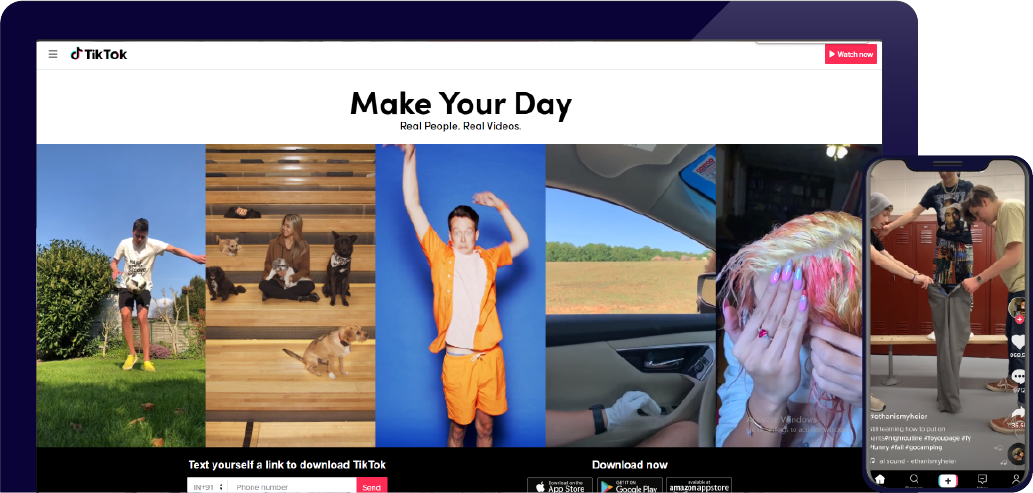 Essentials Advanced Features that will make your App outstanding
01.
Geolocation
This feature allows a great addition to the app's feature list, as it lets the users see broadcasts from their local region. It will help them to get the personalized feel by seeing what's happening in the nearby locations and help the app to grow faster.
02.
Push notifications
Although, this feature must be an integral part of the app and would trigger the users' interaction with the app. This feature allows users to get notified when their favorite creator is live or has come up with something new. Such a feature increases the app's open rate at a massive speed.
03.
Real-time analytics
This feature helps the TikTok users to get a deep and real-time insight about other users' live broadcast and increase engagement over their personal TikTok account.
04.
Share user profile
This feature lets the users share their user profile with the other users to increase their popularity.
Usage and User Statistics
As of 2023, TikTok has a user count of over 1.53 billion.
TikTok has over 1 billion active users who watch over 1 billion videos every day.
Experts forecast that TikTok will reach a user base of up to 2 Billion by the year 2025.
TikTok is presently used by more than half of the population in the US between the ages of 12 and 34.
TikTok's estimated worth is an impressive $50 billion! This is a huge milestone for the platform and a testament to the impact it has had on the world.
Among the 4.48 billion active social media users, 22.32% make use of TikTok regularly.
TikTok became the most downloaded non-game app worldwide in 2023 across Google Play and the App Store.
Countries with Highest Users Across Globe
TikTok is all about quality content creation, and this very aspect has triggered the immense popularity of the portal across the globe.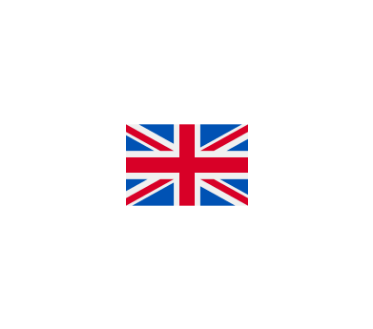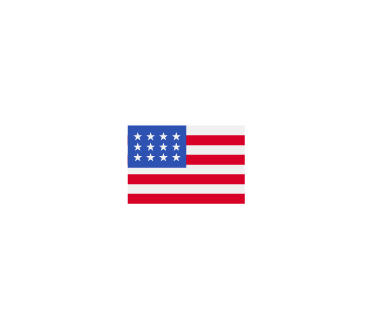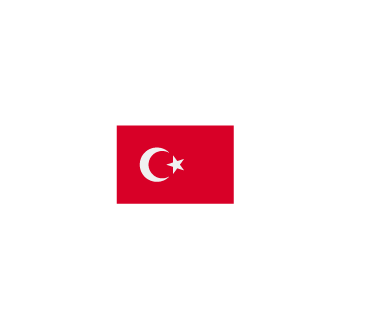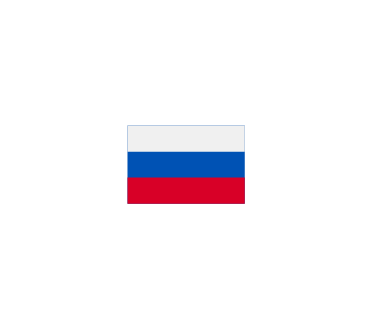 Revenue Statistics
TikTok's exponential growth has resulted in significant revenue generation. Let's take a closer look at the numbers behind the TikTok app.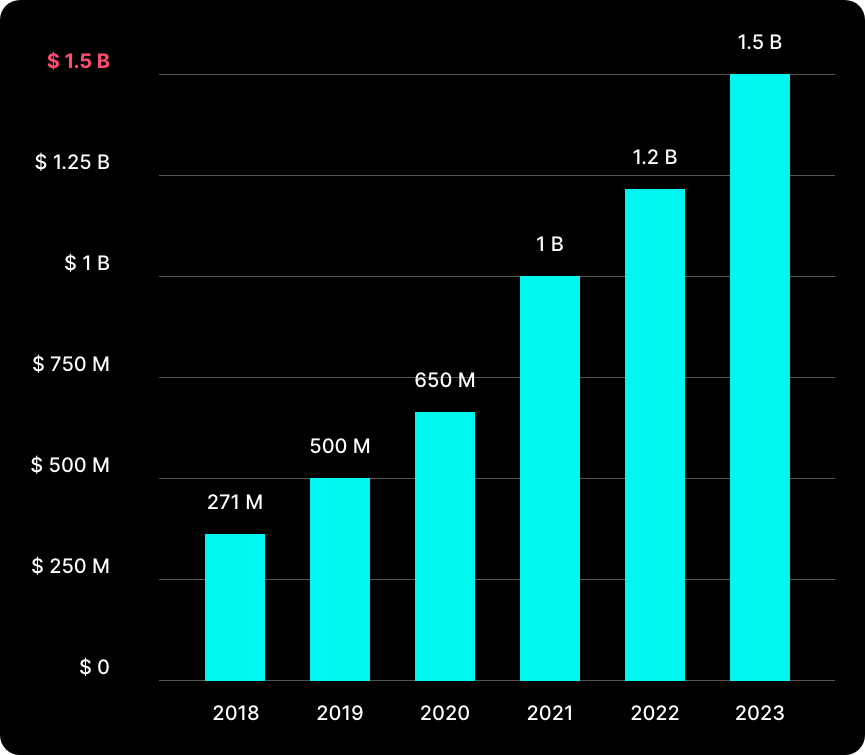 We are a CMMI level 5 certified company
Our innovative process, technological improvements, and relentless commitment to delivering the finest quality of services to our clients have made us earn this authoritative certification.
Five Fast Facts You Need To Know if you plan to create an App like TikTok
Find your target audience
This is the deciding factor to get turned into a successful app. You must understand and provide what exactly your users are looking for and how your app can serve this purpose. You must figure out the best way to bridge this gap and help your app to get the best outcome.
Create a list of features
It is very easy to copy an existing app but you must not forget that unless you offer something unique and different to your audience they will never be allured to use your app. Make a list of features that are unique, helpful, and interesting to your users.
Provide intuitive and user-friendly interface
You may find it obvious, to be considered, but the seamless functionality of the app platform cannot be given a miss at any point of time. It must be fluid enough to be accessed by any age-group of the audience.
Multi-platform support
You must provide the multi-platform functionality. You can't be absolutely sure which platform your users prefer the most, therefore, create a music app for both Android and iOS mobile operating systems.
Social networks
You must ensure the integration of social networks to achieve two goals: First, simplifying the registration process, and second, encouraging users to share their content on Instagram, Facebook, and other famous social networks. These people can act as a marketer for your app without any hassles involved.
Timeline To Build An App Like Tiktok
If you have decided to build a social-video sharing mobile app like TikTok, then you must keep certain factors in mind such as offer some unique features, provide better user experience etc. so that your users can stay glued to your app,
It is a very difficult task to maintain users' interests and still stand out from the crowd. To find a place for your app in the overcrowded app market, you must focus on the uniqueness of your mobile app. To make this happen, you must include some unique features and functionalities that might take time to build but are worth it.
The timeline for building an app like TikTok can take around 3 to 4 months or more, depending on the size of the app and the complexity of development. Additionally, if custom applications are needed to be built then this can extend the timeline. Overall, the timeline depends upon the functionalities, technology, and other features integrated into the portal.
Deliverables

| Feature | Description | Total Estimated Hours |
| --- | --- | --- |

Admin Panel

Login
Login, Forgot password
2
Admin Management
Add/Edit/Delete/List/Search
9
User Management
Edit/Delete/Active/Inactive App Users
View/Remove user Video
27
Category management
Add/Edit/Delete/List/Search
9
Audio Files Management
Add/Edit/Delete/List/Search
18
Advertise management
Add/Edit/Delete/List/Search
18
Payment Trasactions Management
List/Search all Payment Transactions
18
Coins Transactions Management
List/Search all Coins Transactions
18
Coins Encashment Request Management
List/Search all encashment request
Manage status of request
18
Coins Donation to App
List/Search all Coin Donation Transactions
9
Email Tempate Management
Manage Email Templates Content
9
Dashboard
Generic dashboard
18
CMS Pages Management
Manage content of pages like Privacy Policy, Terms and Conditions
9
Help Center Management
List/Search
9
Reported User Management
List/Search
9
System Configurations & Settings
Set coins Buy and Sell rate vs currency
Advertisement time
Manage the videos timing.
9
My profile
Change password
9
Logout
2

User App (Android/iOS)

Application Setup
28
Splash screen
6
Sign Up
Name, Username, Email, Password, Facebook, Gmail
28
Login
With Email and Password
Facebook, Gmail

20
Forget Password
10
Reset Password
6
Home Screen
View Feeds Video
View Following Video
Bottom menu
90
Add Video
Record Video
Choose Front Camera/Back Camera
Choose From gallery
Save Videos
Trim Video
Add Video Timer
110
Add Video (After recorded)
Add Sound
Select speed of recording
Add Basic Filters
Add description with Hashtags
Option to Save as Draft
90
Duet video
Duet functionality and merge videos
44
Use music
Use music from videos posted by other
30
Add Music
Search Option
18
Discover Option
20
My favourites
18
View Advertise
User will view the advertise and they can skip after 5 Seconds
20
Video reactions
View video uploader profile.
Like Video/ view number of likes
Add/ view comments
Share on Social media
Add to favourites
Use music of videos
Give coins
30
Give coins
18
Other User's Profile
View Profile Image and Name, username
View Following list
View "likes"
View "Followers"
Follow , Unfollow , Message user
Share Profile on Social Media
Report, block user
Grid view of all the post by the user
32
Search
Search bar - Search by User/ Sound/ Hashtag/ video
View trending music, profile, videos
Scan QR code to search profile
40
My Favourites
My Favourites
36
QR Code
View/ share QR code
Scan QR code
Scan from gallery
18
My Profile
View/ Edit Profile
View User Name, Posts, Followers, Following, Coins, Like
List of all the videos posted
My QR Code, Share QR Code
Change Password
Share Profile​ (All sharable Application of Mobile Device)
30
Blocklist
List Blocked Users
16
CMS Pages
Safety Center
Privacy Policy
Terms of use
Copyright Policy
Help Center
10
CMS Pages
New Fans Notifications ( On and Off Button)
New Likes on my Video Notifications ( On and Off Button)
New Comments on my video Notifications ( On and Off Button)
Allow others to find me (On and Off)
Allow duet (On and Off)
Private Account (On and Off)
Clear Cache
Change App Languages to English/Hindi
60
Live steam
Go live
View and Give Comments
Like
Give coins
160
Chat
Chat listing
Textual chat
80
Manage Coins
Show balance and Option to add balance
Option to donate to App
Send Encashment request

85
Push Notification
List of all the notification with a redirection Watch/view/Join

30
Start new chat

8
Live streaming - when someone goes live

10
Log Out
4

Other

| | | |
| --- | --- | --- |
| Business Analyst | | 45 |
| Application Design | | 45 |
| Web service | | 270 |
| Quality Assurance | | 180 |
| Project Management | | 90 |
| Database Design | | 18 |
| Server Setup and Configuration | Setup Production server | 27 |
| Deployment | Deploy code on Production server and publish application on Play store | 27 |

Total Estimated Hours
2121
Technology Stack For the App
You must pick the right technology stack for your app, as it is one of the essential things to do while building an app like TikTok. You must ensure to pick the efficient app platform for your app development, whether it is Android or iOS. However, the best route to serve the purpose for both is through React Native app development.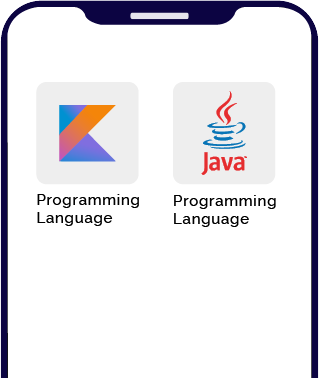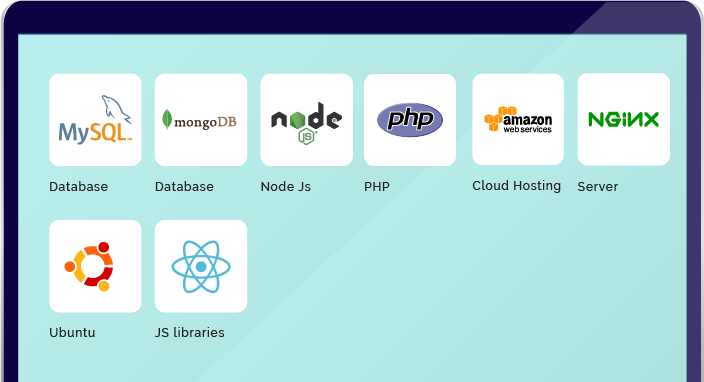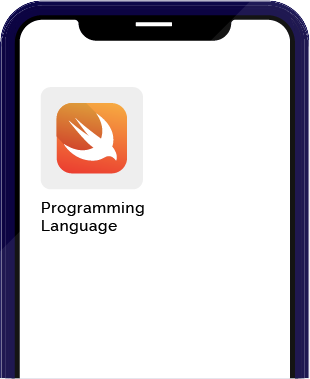 How To Earn From App Like TikTok
On an honest note, there are multiple features - even for an MVP, that can help you trigger your revenue model. However, to create an app like TikTok, you'll have to make serious investments into its functionality. Therefore, we recommend planning monetization options even before you tap into development. Here's what works perfectly for successful social-sharing apps:
01.
Freemium model
Here, you can build a video editor app with free basic functionality and paid additional features.
02.
Fundraising
Fundraising is an engaging monetization model that can be done by collecting money from individuals and businesses. You must know that Fundraising is one of the earning premium modes for TikTok.
03.
In-app purchases
TikTok is getting benefited through in-app purchases. Users can purchase coin and gift to their friends or favorite creators and can exchange into digital gifts.
04.
Advertising
With this you can promote small or big brands through in-feed video ads by displaying in-between user-generated content. You can set your pricing model based on click, views, and action.
How Much Does It Cost To Create Social Networking App Like Tiktok?
This is the biggest question that must be addressed. As we all know, technology has flourished to the next level where every age-group is willing to experience the best technology without spending too much of their time and exhausting their busy brains.
Although, when it comes to cost, then there have to be different factors that you have to consider when you create TikTok like app. Different aspects work together for the entire application and decide the cost factor.
The different factors are: selection of the platform, where you can choose from iOS or Android or you can create an app that works for both platforms. Further, the different functionalities and features that are part of the app decide the cost factor.
You can get an advanced mobile app like TikTok by WebClues Infotech- the best Mobile App Development Company in the USA & India. At WebClues Infotech, our team of mobile app developers allows you to get the best possible features for your app like TikTok.
Let us know your concept and we will assist you to convert it into an app. We have a team of experts who invests their time and efforts to meet client's demands and their business objectives.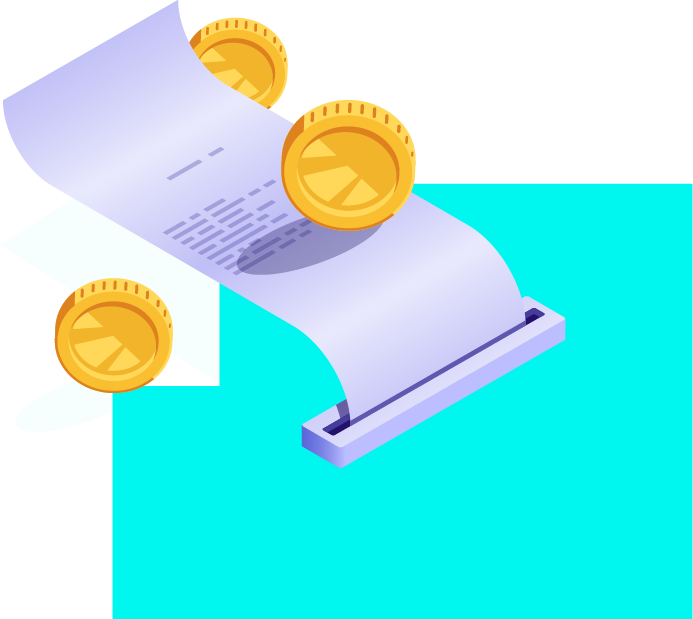 Which Industries Are Benefiting From Social Networking Apps?
There is a whole bunch of different industries and individual brands within every business domain which are excelling higher with the social media app integration. Industry vertical which are getting huge benefits from social networking apps are:
FASHION
Social media is an incredibly valuable asset to the fashion industry because of the lightning-fast speed at which content travels on Facebook, Pinterest, and Instagram. New styles can be shared with millions of people in a matter of seconds.
Real Estate
It is one of the most socially active industries as agents, brokers, developers, and property managers all use social media to get their properties in front of more people. The app helps the users to proceed ahead with the real-estate purchase effortlessly.
Retail
The retail industry is getting benefited by using the power of social media. And this is not reflected just by the bigger brands but even the smaller retailers are proceeding faster in this run. With an app, retailers streamline their revenue, sales, and access to wider targets.
Education
The education industry has gained the maximum number of benefits from social media. With the help of social networking sites students, educators, and institutions can connect in ways that were never possible in the past.
Restaurants
Restaurants are using social media apps to increase both their audience and visibility through intriguing posts, contests, videos, and more. It lets restaurants take control of their online reputation and improves brand advocacy.
eCommerce
An eCommerce platform for different business verticals helps in selling different products to a larger audience base with an innovative method.
FAQ's
Every app goes through a distinct process to be completed, where different resources are involved. This is a time taking process, however, if there any need of developing the app faster, that can be achieved by deploying more resources on it. This will expedite the development process, but will cost additional.
Yes, we do provide free after app support for a limited period. In this, we check the performance and track any bug or disturbing activity on the app. Our prime motive remains to provide your users with a seamless app experience. However, once the free period gets over, we have different app support packages. You can select them as per your convenience.
We very well understand your concern and know to sustain the competition you need to make fewer changes in the app. We leave room for modifications in the scope of work. However, we appreciate that all the modifications/alterations are discussed during the initial stage of development. In case, the modification does not fall in the scope of work it will be charged accordingly.