People's iOS 9 is one of the most exciting things it will release in 2015. Maybe it's not the most exciting, considering that Apple is expected to release a new generation of iPhones, expected to be called the iPhone 6s and the iPhone 6s Plus, but iOS 9 will bring new features to the millions of iPhones already in use around the world.
Apple has revealed many of the major updates that iOS 9 will bring at its recent Worldwide Developers Conference. But each time it introduces a developer release of the operating system, more details about the operating system's features and functions are revealed. The company just released the second iOS 9 beta, and while the purpose of that release is to fix bugs and improve the user experience, there are still some interesting hidden features to talk about.
For all the application programmers, iOS 6 new features are an ocean of opportunities as they can develop customized iPad or iPhone applications according to their clients' need. From a coder's point of view, using iOS 6 SDK will be very useful to develop apps on various verticals such as business, entertainment, healthcare, travel and games etc. Let's look at some of the most important features in iOS 6 as described in an official event by Apple.
iOS Maps with 3D & Flyover
This is the best feature that programmers expected in iOS 6. After years of working with Google and local mapping companies, Apple finally came up with its own way of browsing the places and find directions. The elements in maps are vector based and also available in 3D to offer the user a realistic flair. The panning is smooth and the user can rotate or tilt the map for a better view.
Siri Become Wonderful
Apple's very own, Siri has become better in latest version of iOS. According to iOS apps developers, new features of Siri has provided them with endless possibilities to think something new and program unique customized apps for iPhone, iPad and iPod Touch. Here, Siri not only follows the user's voice command but does many things that a normal phone cannot do.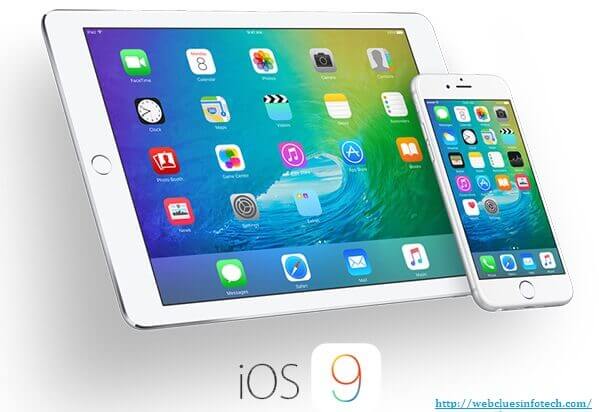 With latest iOS 6, Siri understands more languages and thus is useful in more countries. It can get the results of current shows, movies and plays in the town. The user just needs to ask her "What are the movie timings for Avengers in the city" and it does it all.
Quick Social Sharing
While social bookmarking, updates and sharing is on the rage, iOS developers love this feature in latest operating system by Apple. It's easier than ever to share photos, update status or other postings on Facebook.
Passbook Improved Wallet
Passbook in iOS 6 latest features many things that iOS programmers can use and develop eCommerce solutions. The boarding pass, movie ticket, discount coupon, retail voucher and many more can be stored on Passbook.
More Customizable Phone Feature
The developers can use this feature in several ways. Apart from reply or decline the call, the new feature includes Remind and Do-Not-Disturb that allows the user to schedule a call-back and silent the phone respectively.
New features for China
IOS 6 has included a new Chinese dictionary and better text input as the user does not need to switch keyboards to type Pinyin and English sentences. With thesaurus of over 30000 characters, iOS 6 has doubled the number of Chinese characters that support in handwriting recognition.
With every new feature, the fun comes with challenge. It then depends on developers' brain how to meet the requirement without losing the quality. Applications for iPad, iPhone or iPod Touch can be better and more scalable with the use of iOS 6 SDK. You can contact iOS Development Company to get customized apps for personal and business use.