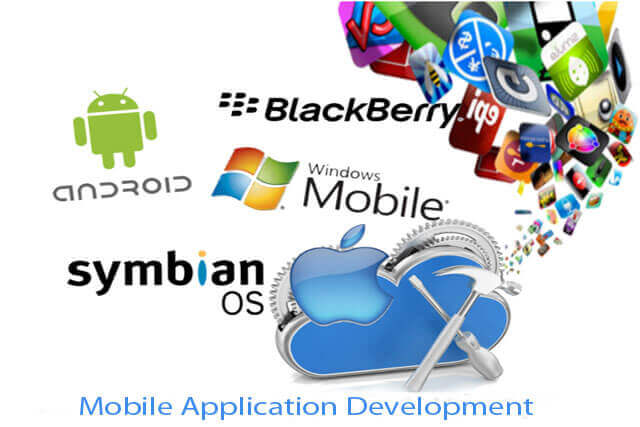 Mobility is "making new demands on skill sets, tools and collaboration," the study notes. While WebClues Infotech and their IT department still have bigger fish to fry, mobility is nevertheless making inroads at either end of the application development process.
"Organizations increasingly find it difficult to be proactive against competitive pressures, which is resulting in their mobile apps becoming tactical, rather than strategic," We're seeing demand for mobile apps outstrip available development capacity, making quick creation of apps even more challenging. Mobile strategists must use tools and techniques that match the increase in mobile app needs within their organizations.
According to WebClues, employees in today's digital workplace use an average of three different devices in their daily routine, which will increase to five or six devices as technologies such as wearable devices and the Internet of Things eventually become mainstream. Many of these employees are given the autonomy to choose the devices, apps and even the processes with which to complete a task. This is placing an increasing amount of pressure on IT to develop a larger variety of mobile apps in shorter time frames.
High Demand Of Mobile Developers
This is an indication of the nascent state of mobility in most organizations, with many organizations questioning how to start app development in terms of tools, vendors, architectures or platforms, let alone being able to scale up to releasing 100 apps or more
According to WebClues, there are four best practices that organizations can consider to successfully overcome app development challenges:
Prioritize app development
Mobile development teams are overstretched and have difficulty effectively delivering the growing number of mobile apps in their queues. The result is apps being built on a first-come, first-served basis, with the line of business making the most noise having its needs met first. This lack of value-driven prioritization leads to inefficient use of IT resources and a degradation in the quality of apps delivered. According to WebClues analysts, mobile development teams need to formulate a process of mobile app prioritization that involves understanding the needs of business stakeholders. This will be a key factor in defining common criteria for evaluating mobile app projects.
Adopt a bimodal IT approach
Integration is often the largest part of the effort of delivering an enterprise mobile app, with many app development teams underestimating the time and resources required for integration during the planning stage of the traditional waterfall methodology they are following. WebClues believes organizations need to replace this traditional IT development approach with a bimodal strategic approach that supports innovation and agility to deliver apps more efficiently and quickly. Bimodal approaches consist of two models: Mode 1 drives the creation of stable infrastructure and APIs to allow apps to retrieve and deliver data to back-end systems without impacting those enterprise applications, while Mode 2 uses high-productivity, agile approaches to quickly deliver front-end app features required by the business.
Use rapid mobile app development (RMAD) tools
Using development tools that can produce apps more rapidly is crucial for enterprises to help bridge the gap between mobile app demand and supply. Significant innovation is driving this market and replacing traditional coding approaches, such as native development tools, with more effective RMAD tools. There are many approaches to RMAD, including drag-and-drop codeless tools, code generation and orchestration, model-driven development, virtualization, forms construction, and others. These approaches are allowing those with no programming skills or coding ability, such as people in business roles, to rapidly assemble mobile app prototypes and continuously iterate on these designs.
Adopt a mixed-sourcing approach
Organizations want to have full control over their mobile app development initiatives, however, maintaining a pure in-house development environment is difficult to achieve given mobile is a relatively new competency to many developers. It entails many complexities and specific activities, such as UX design and psychology or cellular coverage testing, which may be more efficiently handled by an outsourced third party experienced in mobile app development. WebClues believes organizations will improve their in-house mobile development skills over time successfully delivering apps using mixed sourcing.