E-commerce personalization is more than just a buzzword, it's a necessity. Relevant and tailored content, offers, and products are at the top of customers' expectation lists when they shop online. So making them feel valued, understood, and appreciated by the brands they choose goes a long way in building a lasting consumer-brand relationship.
As per a recent study by Accenture, 91% of consumers tend to choose brands that recognize, remember, and provide relevant offers and recommendations. This substantiates the correlation between personalization and heightened customer loyalty, retention, and lifetime value.
But how to create a personalized shopping experience for your customers? Are there any lists of best practices and examples of eCommerce personalization to learn from?
In this blog post, we will walk through 8 outstanding examples of eCommerce personalization that can help you boost your sales and conversions and how we as an eCommerce development company can aid you. Let's dive in!

What is eCommerce Personalization?
E-Commerce personalization is the practice where brands hire eCommerce developers to leverage consumer data and the latest technologies (such as AI/ML) to create individually tailored shopping experiences. For instance:
Utilizing past behavior, preferences, or context to provide product recommendations
Providing discount reminders and suggesting upsells or cross-sells based on cart value or items.
Leveraging information related to location, device, or source to create audience-specific promotions, banners, or pop-ups.
Using first name greetings, birthday wishes, or thank you messages in emails, SMS, or push notifications.

How to Implement eCommerce Personalization with Notable Examples
Out of numerous ways, such as Magento or Shopify development, to implement eCommerce personalization in your online store, not all are equally scalable or effective. Therefore, we've put together a list of 8 eCommerce personalization examples to help you choose the best strategies for your business. These examples are not only proven to work and easy to apply.

Leverage intelligent product-detail page recommendations
Showing relevant product recommendations on your product-detail pages (PDPs) is one of the most prevalent and effective ways to personalize your eCommerce site. To make the most of product recommendations it is advisable to use intelligent machine learning algorithms that can efficiently analyze customer data and behavior, showing the most relevant and appealing products for each visitor. This can help you elevate the average order value (AOV), reduce the bounce rate, and improve customer satisfaction.
To explicate it, consider the example of Shopify Plus. It utilizes Nosto's AI-powered product recommendation engine that leverages the visitor's browsing history, purchase history, and real-time behavior to show personalized suggestions. This helps Shopify Plus to increase the chances of cross-selling and upselling products that match the visitors' needs and preferences.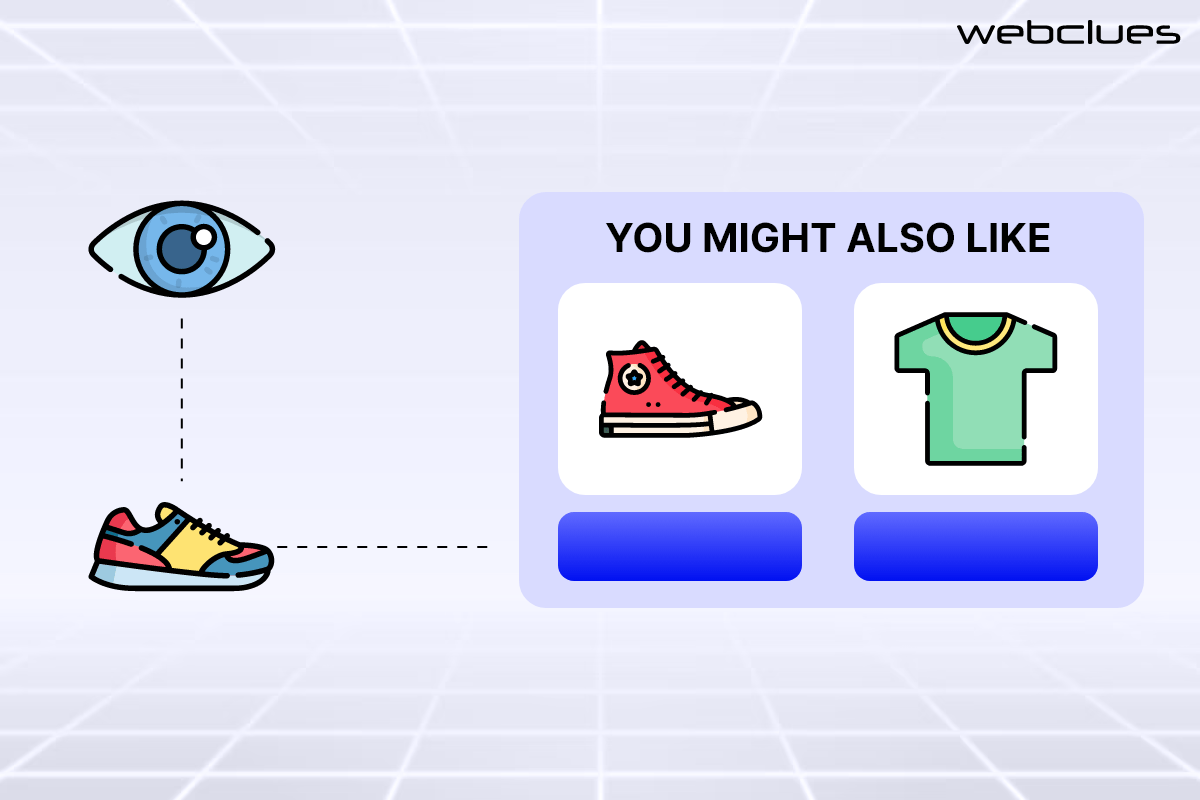 Show Continuous Shopping for Returning Customers
Showing a continuous shopping feature for returning customers is another proven way to personalize your eCommerce store. It translates to saving the customer's browsing session and cart items across devices and sessions, when they return, they can easily resume their shopping journey right from where they left off.
This can lead to a considerable reduction in cart abandonment, an increase in customer loyalty, and a boost in sales. As per a study by Brilliance, continuous shopping can boost conversion rates by up to 26%.
For example, Amazon displays a "Continue Shopping" button on its homepage that takes the customer back to their last viewed products or categories. This way, Amazon makes it easy for their customers to find and buy the product that they were previously interested in.
Create Personalized Bestseller Lists to Drive Click-Throughs
To provide a personalized experience to your customers, you can create personalized bestseller lists that showcase the most popular products in your store based on several different criteria. This can help you garner customer attention, increase product discovery, and drive click-throughs.
However, it's not advisable to show the same bestseller list to everyone. Instead, you can customize it depending on factors such as recency, popularity, or geography. This helps you show more relevant and timely products that match the customer's needs and preferences.
ASOS, for instance, tailors its bestseller lists to customers' locations and currencies. This allows ASOS to display more localized and appropriate products that suit each customer's taste and budget.
Integrate User-Generated Content Across Your Funnel
User-generated content or UGC refers to any content created by your customers or users, such as reviews, ratings, photos, videos, or social media posts. Integrating user-generated content (UGC) across your funnel can add a great deal to personalizing your eCommerce store.
Alongside helping you to increase customer engagement, retention, and advocacy, UGC can help you bring trust, credibility, and social proof to your products and brand. In fact, as per a recent study by Bazaarvoice, it can boost conversions by 166% on average.
You can further personalize UGC based on factors such as product category, customer segment, or purchase stage. This can lead to a more relevant and persuasive experience that is in line with the customer's needs and preferences.
For instance, Lush Cosmetics uses UGC to showcase how their products look and feel on real customers. They encourage customers to share their photos and videos on social media using hashtags like #LushLife and #LushCommunity. They then display these UGC on their product pages, homepage, and social media channels. This helps Lush Cosmetics create a sense of community, authenticity, and diversity among their customers.

Retarget In-session Based on Behavioral Triggers
By Retargeting customers in-session based on behavioral triggers, you can show personalized messages or offers to customers who are about to leave your site or abZandon their cart. This can significantly reduce the bounce rate and increase the retention rate. Moreover, customizing exit-intent popups based on cart value, items in the cart, browsing history, or location can help you show more relevant and appealing offers to your customers.
For example, GlassesUSA uses exit-intent popups to offer discounts or free shipping to customers who are about to leave their site. They also show different popups depending on the customer's location and currency, enticing customers to say and complete their purchase.
Time Social Retargeting with Smart Recommendations
ECommerce Website Development service providers often employ personalization strategies like social retargeting with smart recommendations that can significantly boost your conversion rates. What this means is you can use social media platforms like Instagram or Facebook to show personalized ads to customers who have visited your site but have not made a purchase. This can help you increase brand awareness, recall rate, and sales.
However, instead of showing the same generic ad to everyone, you can customize it based on factors such as product category, product affinity, or purchase stage, enabling you to show more relevant and timely products.
For example, Adidas uses social retargeting to increase conversions and loyalty among their customers. They use Twitter's tailored audiences feature to create segmented lists of customers based on their purchase history, product preferences, and engagement level. They then use Twitter's carousel ads to show relevant and personalized products to each customer segment, along with incentives such as discounts, free shipping, or loyalty rewards.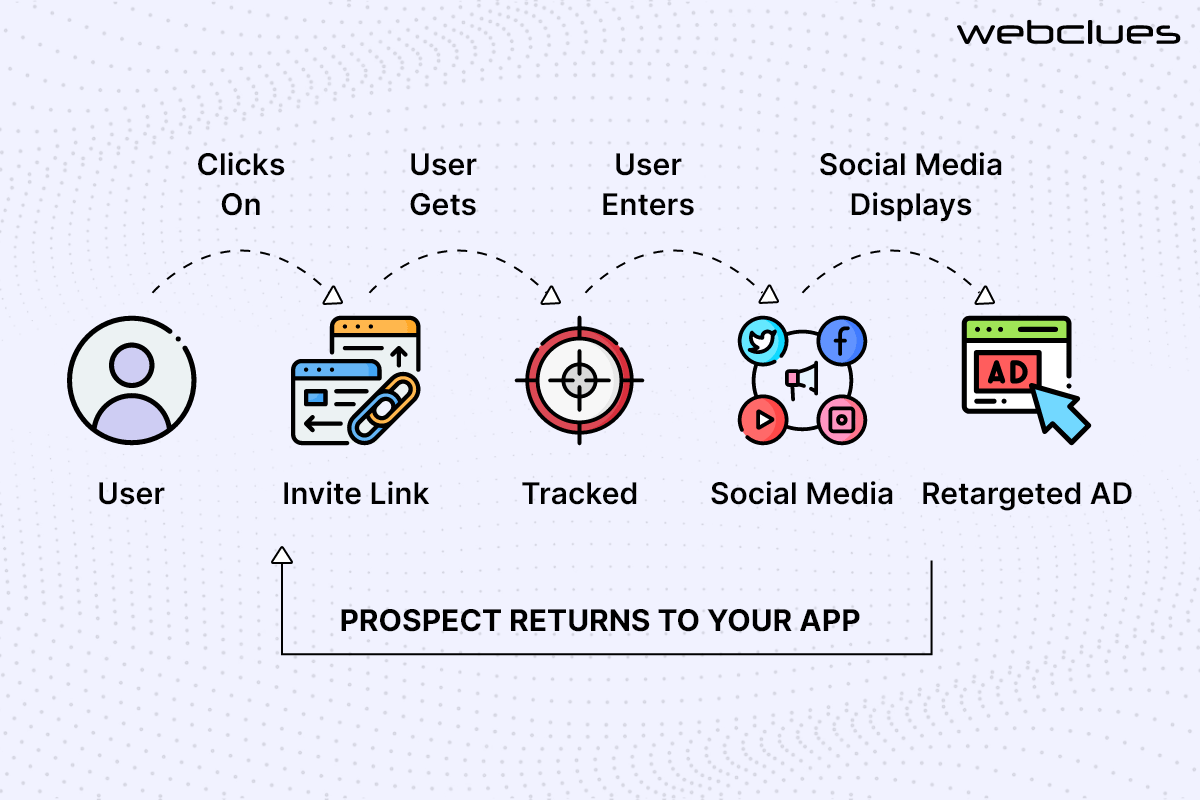 Personalize Your Landing Pages Based On Referral Source
Customizing your landing pages based on the referral source of your visitors allows you to show different content, offers, or layouts depending on where your visitors came from, such as search engines, social media platforms, email campaigns, or other websites. This leads to enhanced relevance, engagement, and conversions.
Furthermore, you can tailor your landing page as per the keywords, hashtags, or UTM parameters to show more specific and targeted content that matches the visitor's intent and expectations.
Take for example Netflix. if a visitor comes from a Facebook ad that promotes a specific show, they will see a landing page that features that show and a clear call-to-action to start a free trial. This way, Netflix can increase the relevance and appeal of their offer and drive more sign-ups.
Use Geo-Targeting to Show Localized Content and Offers
Using geo-targeting as an eCommerce personalization strategy you can show different content, offers, or layouts depending on the location of your visitors, such as country, region, city, or zip code. This can help you increase the click-through rates substantially. You can further personalize the user experience based on language, currency, weather, or local events.
Domino's Pizza uses geo-targeting to show localized content and offers. For example, a visitor from India will see a landing page that features Indian flavors, local currency, and a special offer for the festival of Holi. This way, Domino's Pizza can increase the relevance and appeal of their content and offer and drive more orders.
How Webclues Infotech Can Help You with eCommerce Personalization
In today's fiercely competitive e-commerce landscape, where customer expectations are higher than ever, personalization emerges as the linchpin for success. The power of tailored experiences cannot be understated – it forges strong emotional connections, driving customer loyalty, and significantly enhancing the chances of repeat purchases. As demonstrated through the eight dynamic examples of e-commerce personalization strategies, the key lies in understanding the subtleties of consumer behavior and preferences and using advanced technologies to seamlessly cater to them.
At WebClues Infotech, we grasp the transformative potential of personalized e-commerce experiences. Our E-commerce Development Services stand ready to empower your brand with cutting-edge solutions that bring together data insights, technology prowess, and creative finesse. The journey to elevated sales and customer engagement begins with a commitment to putting customers at the center of every online interaction. Embark on this journey with us, and take advantage of our custom, Shopify, or Magento development services to watch your e-commerce venture thrive as well as establish a lasting bond with your valued customers.