With the growing use of technology, the web & smartphone has affected our human life dramatically. In just the last few years the number of mobile apps crossed over 5 million and still counting. That makes a business to think beyond the mobile-friendly website by developing a customized business-oriented mobile app to streamline business process. Among internet users, 80% of users have their smartphones. This means if you want to reach more potential customers, you must have your own business app.
There are so many businesses that are trying their hands-on app development, then why should jeweler's back off? After all its business to showcase their precious and beautiful handmade pieces of jewelry. Because online shopping becomes quite comfortable and convenient for people, to place their orders online and receive their package at their doorsteps. The same thing applied to jewelry business where many customers are ordering ornaments online for their loved ones because today no one has time to visit nearby stores. While using a mobile app, they can quickly explore thousands of products in less than a minute.
Benefits of Having Mobile App Development for your Jewelry Business:
Mobile Apps are faster than the website
Server Personalized Experience to your customers
Seamless experiences with their ability to work Offline and Online
Increase Brand Awareness
Boost your Jewelry store sales
Stay ahead of your Competitors
In this competitive era, people wish to have everything at their fingertips. It means if you don't have your Jewelry app, you are ignoring a significant chunk of potential customers! So, if you are in planning Jewelry app development for your business, here are some must-have features that you should include while your Jewelry app development.
1. Design different Screens for a different purpose:
The mobile app is comprised of different screens that work flawlessly together to accomplish business goals. For example, if a user clicks on the app icon, the very first that appears is your splash screens after that, you will get redirected to the homepage or main page of the app. So, designing multiple screens for a different purpose will help you to serve more focused and enhanced shopping experience. Here are some must-have screens that you should include in your next Jewelry app development...
Splash Screen: The screen that appears first when a user clicks on the icon, generally this screen contains logo and brand name to create the first impression on the user's mind.
Introductory Screen: Many times it happens that the user doesn't know how to use the app, At that time, you can use such introductory screens while app development that gives a quick walkthrough of your app.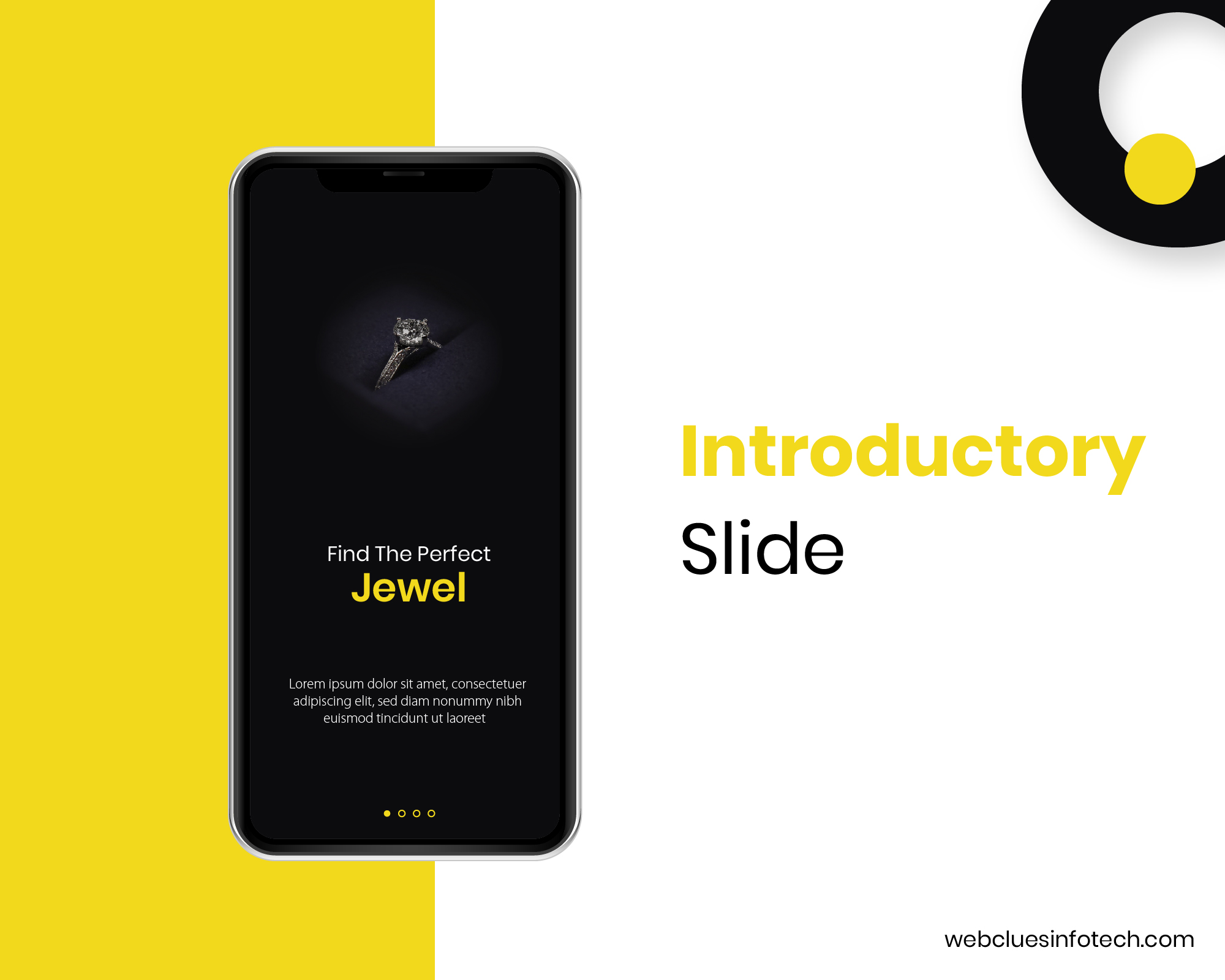 Home Screen: This is the main screen where you can show off your latest Jewelry collection, deals, and other beautiful designs. But make sure your app home screen its clean and user-friendly.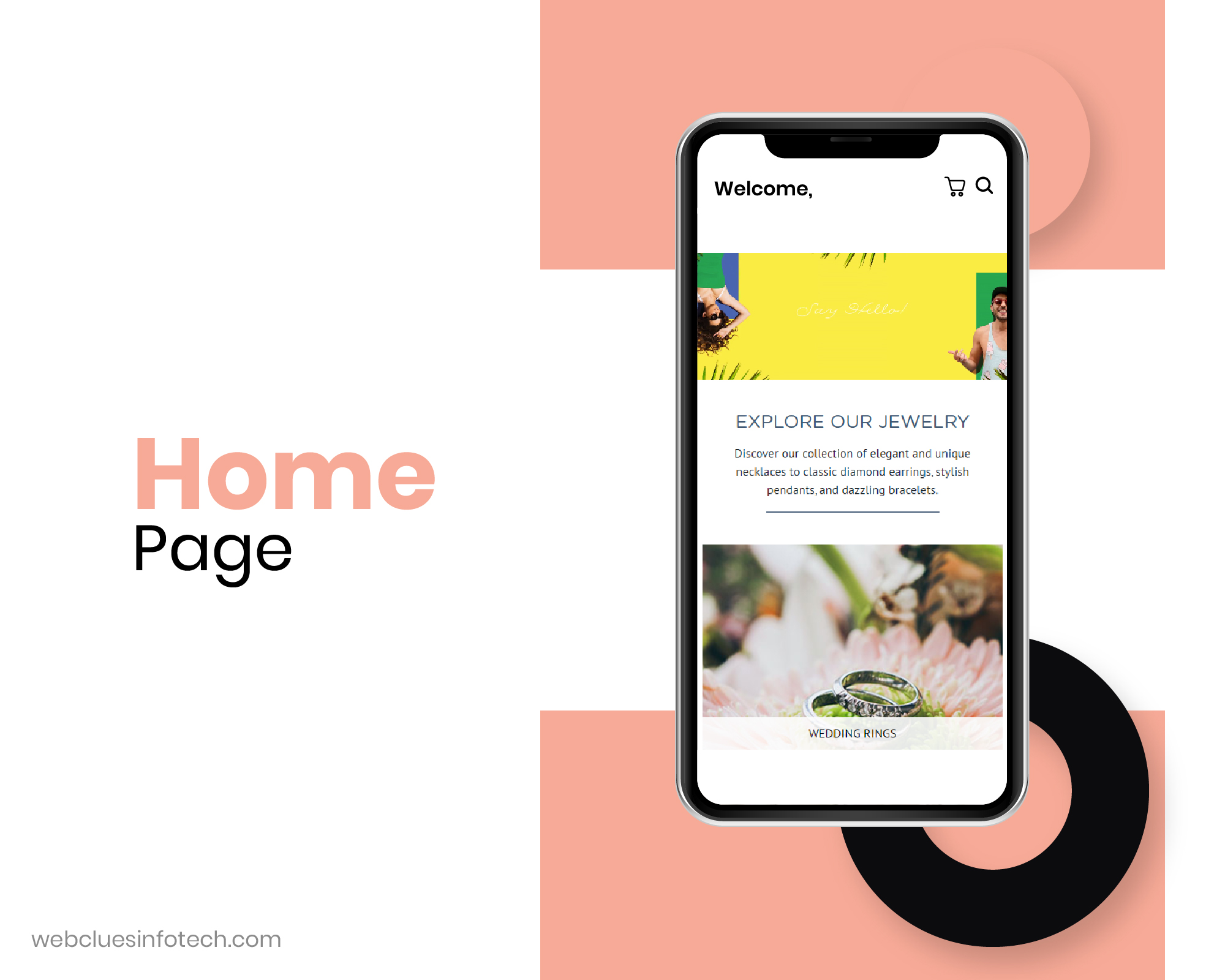 Register/Login Screen: Using this screen, your visitor becomes your customer by filling the required information like name, email, and mobile number.
Category Screen: You can create multiple categories to organize your Jewelry collection into different groups. It will help your customers to locate similar Pieces of jewelry in one place without any effort.
Product Detail Screen: This is your show spot, where you can display high-quality images of particular one Jewelry and its detailed information. Make sure your Jewelry details are minimal, and it contains only mandatory information; otherwise, it might confuse your customer. Keeping it clean and bright, let your customers make a purchase decision.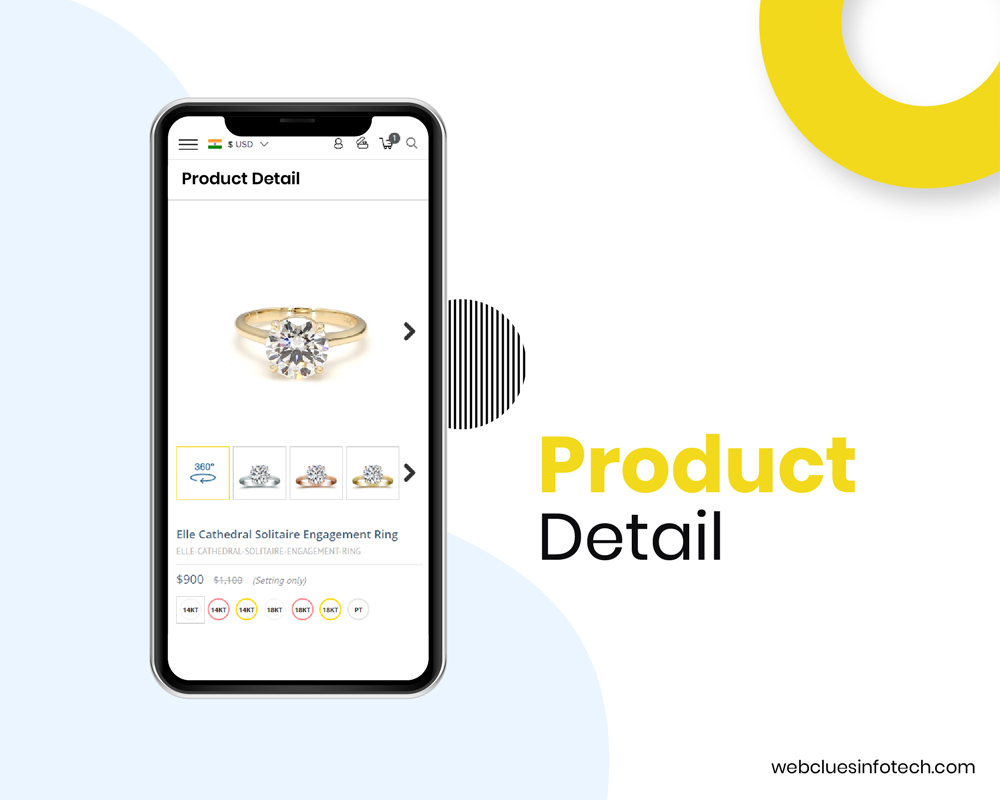 Cart & Checkout Screen: Once your customer has made their mind, using cart screen they can view their order summary and complete order by filling required checkout details like shipping and payment details.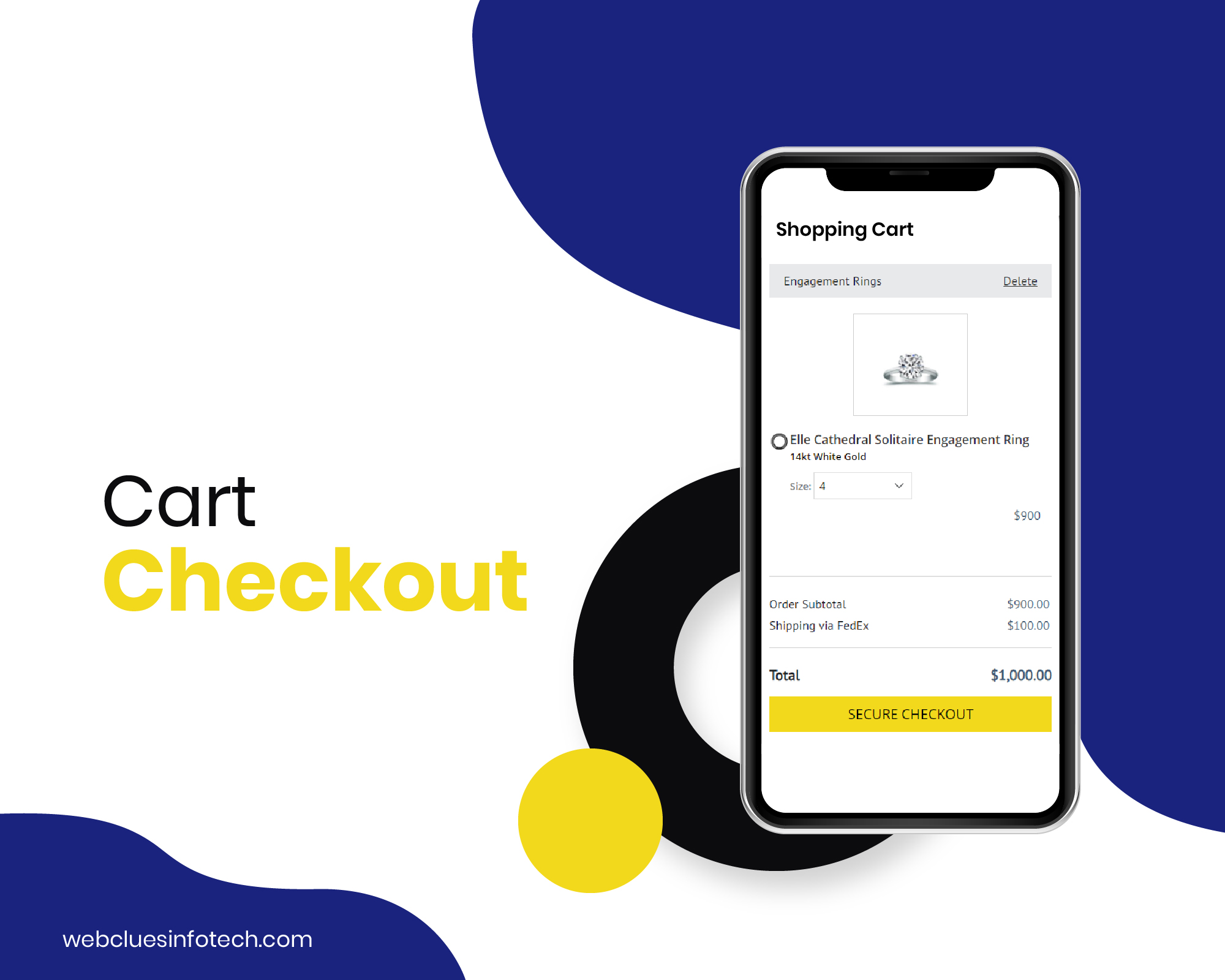 Customer Account Screen: Placing this app screen helps your customer to see their account details, view their orders, and change the notification preference.
Contact Screen: It is one of the must-have screens for any app because it lets your customers quickly get in touch with you to get an answer to their shopping queries.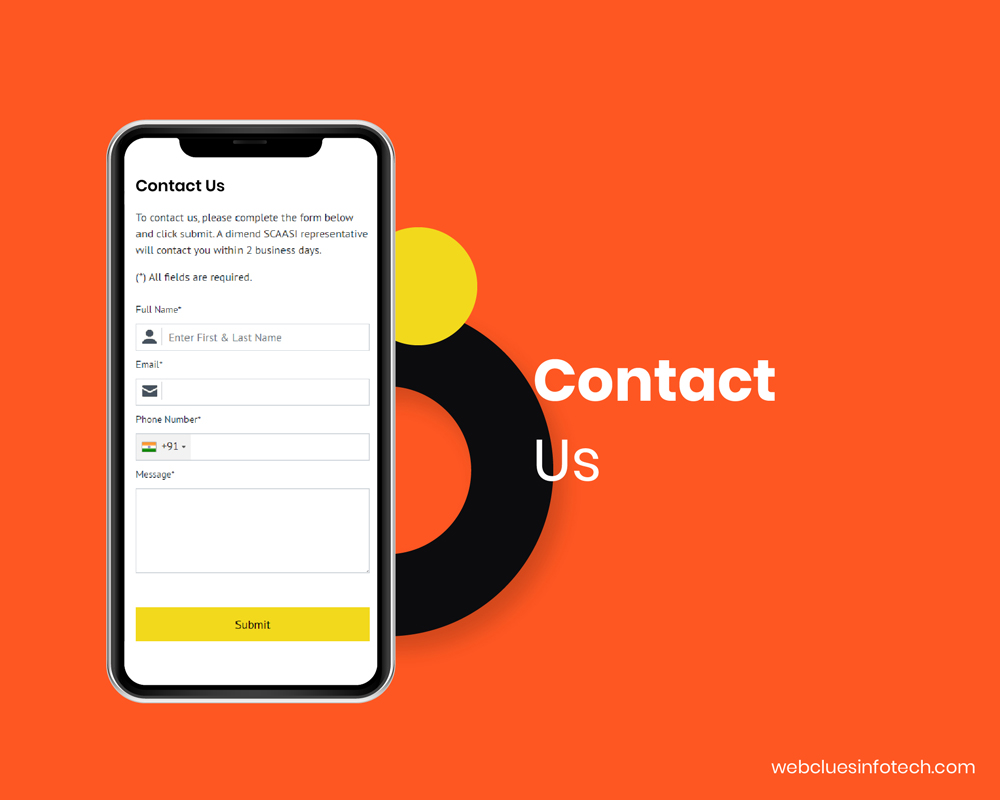 About Screen: This screen helps your customer to know your jewelry brand, business as well as its history, proficiency, and expertise.
2. Clean User-Friendly Interface: Many times it happens that even after integrating tons of functionality & helpful features your customer might not be able to use it that indicates a lack of proper navigation system. Because if you divide your jewelry products into so many categories, it might confuse or leave them frustrated when they are looking for specific designs.
At that time, designing logical flow based on general interest and best practices will help your customer to locate and purchase the item quickly.
3. Quick Registration & Checkout Facility:
Most of the time, the customer hates filling so much information while registering for any store. To save & time efforts of your customer, you can ask your customer to fill only required details like name, mobile number, and email while the remaining details can be filled later through their account section if needed. Keeping the registration process more straightforward helps you to acquire more customers using your developed app. Apart from that, ensure that your checkout process is quite easy to navigate and place the order. Having lengthy and time taking checkout process increases cart abandonment rates of your store app.
4. Customer convenience:
Just because your customers love their convenience while shopping online, offering multiple shipping and payment methods is like an add-on to your customer shopping experience. Because not every customer has the same credit/debit card, thus integrating various payment methods helps you to increase customer retention value.
After placing an online order, your customer always eager to know where his/her order is? Is it shipped or not? When will it arrive? and so on. One study says that 56% of shoppers are not willing to buy online,if the store doesn't offer flexible delivery options as well as order tracking functionality. So, make sure that your app has a built-in order tracking feature along with multiple shipping options.
5. Send Push Notifications:
One of the main benefits of having a mobile app is that you can send quick real-time push notifications. According to one survey, sending push notifications can bring up to 88% user engagement, which is much higher compared to traditional marketing methods like SMS and emails. Also, such notifications are not easily can be ignored by users. So it will definitely work for the Jewelry app when you need a shoutout for your new designer collection or deals.
6. Showcase your Offline Stores:
Having your business online as well offline many times it happens that your customer wants to visit your offline store before making a purchase. Maybe because they are new to your Jewelry brand or they want to touch & feel your Jewelry ornaments before reaching to any conclusion. So, just by putting a store address in contact us screen will not help you to gain customer's trust. Instead, you can show your store by embedding google map or add some offline store pictures. Doing this will help your customer to have maintained your customer trust as well as drive more visitors to your offline store too.
7. Personalized Shopping Experience:
Not every customer can choose from predesigned Pieces of jewelry or sometimes they are looking for custom designs for their loved ones; maybe by using some sort of signs or names. To make it easier for your customer to order custom designs using your app, you can design a seprate screen for it. Where your customers can easily upload an image or mentioned what kind of design they are looking for! It will help you to serve personalized shopping experience to your customers by delivering custom handmade jewelry.
8. Taking it to the next level:
This is the 21st century, where staying ahead of the competition by doing something different is a must for any business. So why don't let your customer try your jewelry before making a purchase? Sounds good, right! But this is possible through the concept of AR or you can say Augmented Reality. It will take your customer shopping experience to the next level by letting them wear jewelry virtually. It becomes much easier for the customer to make their shopping decision precisely by finding which jewelry or ornaments suits their looks.
So, these are the must-have features that we have gathered by analyzing hundreds of apps online. Definitely, it takes a lot of effort to create a perfect jewelry app that serves incredible online shopping experience. But until that keep trying and keep testing new functionalities that help you to accomplish your business goals.